A week ago (September 8, 2014) we looked at Energy Information Administration (EIA) supply/demand data for the Gulf Coast Petroleum Administration for Defense District (PADD) III. Our analysis highlighted the dramatic changes since 2011 to the sources of crude oil for PADD III refineries that make up 50 percent of the nation's processing capacity. Today we present a Gulf Coast crude supply demand forecast out to 2019 based on our assumptions about production, imports and refinery capacity as well as exports and movements in and out of PADD III.
The previous blog in this two part series presented a historical view of the PADD III supply/demand balance based on monthly data from the EIA that was last updated for June 2014 (on September 2, 2014). EIA capture most of the crude data relevant to this balancing exercise with the exception of crude movements into and out of PADD III by rail. Rail movements have increased over the past 3 years significantly, but we don't know of an accurate source for this rail data.  In today's analysis we build out a forecast to 2019 (see Figure #1 below) and discuss the assumptions and factors that influence the model. Like any forecast, ours is guaranteed to be wrong. However, the exercise is useful because it helps our understanding of the factors most likely to impact the crude supply/demand situation in the months and years ahead. Many of these factors were also discussed in our recent blog about the RBN Energy and Turner Mason & Company "Surviving the Flood" conference in Houston (see Here Comes The Reckoning Day).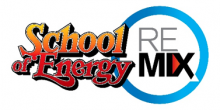 It's a REMIX!
RBN's School of Energy has been reworked, restructured and reorganized to make the conference even better - more content, more models and more labs.
Houston - October 29-31, 2014
Calgary - March 30 - April 1, 2015
The Forecast
Figure #1 below is a graphical representation of our PADD III crude oil supply/demand forecast out to 2019. The forecast starts where the historical chart in Episode 1 ended – in June 2014 but we have included the history for reference (the black dotted line is the dividing point). We used the same chart legend as before – recall that the chart is divided into supply variables represented by stacked shaded areas and demand variables represented by stacked lines. There is one major difference between the history and the forecast and that is the role of inventory, which we explain next.
Role of Inventory
In the historical data between 2011 and June 2014, supply and demand do not balance exactly with demand being nearly always higher than supply (green line above the light blue shaded area). That gap between demand and supply is accounted for by movement of crude oil into or out of PADD III inventory as well as supplies that are not tracked such as inbound rail movements. In the forecast, the role of inventory is harder to model with any degree of accuracy, so we just include inventory changes with crude transfers into PADD III. And as we will explain, crude transfers become the balancing factor between demand and supply.
To access the remainder of Stocks and PADDs and Export Rules –Gulf Coast Crude Supply/Demand Forecast to 2019 you must be logged as a RBN Backstage Pass™ subscriber.
Full access to the RBN Energy blog archive which includes any posting more than 5 days old is available only to RBN Backstage Pass™ subscribers. In addition to blog archive access, RBN Backstage Pass™ resources include Drill-Down Reports, Spotlight Reports, Spotcheck Indicators, Market Fundamentals Webcasts, Get-Togethers and more. If you have already purchased a subscription, be sure you are logged in For additional help or information, contact us at info@rbnenergy.com or 888-613-8874.