Yesterday (June 2, 2015) spot prices for propane at Edmonton, Alberta were assessed by OPIS at an average of -0.625 cnts/gal (-26.25 cnts/Bbl). Yes you read correctly – the price was negative – meaning that producers will PAY YOU to take their propane away in Edmonton. Prices at Edmonton have been below zero before at least twice in the past 2 weeks and they averaged just 2.4 cnts/gal during May. Propane has fallen on hard times in the U.S. as well with Mont Belvieu Gulf Coast trading hub prices reaching13 year lows under 33 cnts/gal last week (back up to 44 cnts/gal yesterday) and the ratio of propane prices to U.S. benchmark West Texas Intermediate (WTI) crude hitting an all time low under 24%. Today we begin a new series on propane with a look at the Edmonton market.
Propane is one of the five "purity" natural gas liquids (NGLs) produced from natural gas processing plants, typically accounting for about 28% of the NGL mix. It is also produced by refineries. About 60% of demand for propane in Canada is non-seasonal use as fuel in industrial markets and as a feedstock for petrochemical plants. Another 35% of demand is highly seasonal use for residential and commercial heating and agricultural crop drying. Because of the seasonal element, demand peaks occur in the fall and winter and propane storage plays a critical role in buffering supplies over the course of the year. On the supply side, about 85 - 90% of Canadian propane is produced from natural gas processing – mostly in Alberta. According to a 2014 Canadian Energy Research Institute (CERI) report, Canada produced 242 Mb/d of propane in 2013 and consumed 152 Mb/d – with the remaining 90 Mb/d going to the export market. Propane exports from Canada primarily supply the U.S. Midwest and the East Coast – for seasonal heating and crop drying.
We have covered propane markets in a number of previous posts including our series on NGL trading and pricing (see Carbon Rich Value High) and a series following a propane molecule's journey from the field to fractionation at Mont Belvieu (see The Long and Winding Road). More recently we covered a supply shortage in the Midwest during the fall and winter of 2013-14 caused by a wetter than normal corn harvest that required more propane for drying than usual (see Farmer Dries Corn Part 1 and Part 2) followed by polar vortex winter temperatures the following January that left storage drained (see The Rest of the Story). As we will get to in a moment, the current Edmonton propane supply glut is in part caused by reaction to the 2013-14 Midwest shortage. Last but not least the U.S. propane story since 2013 has been dominated by a rising tide of exports from the Gulf Coast that has played a central role in the supply equation (see Sail Away - Propane Exports).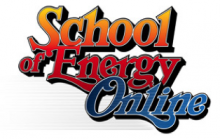 Did you miss our School of Energy in Calgary? Not a Problem!
We videoed the whole conference and we have made School of Energy available online – Materials include streaming videos, Powerpoints and spreadsheet models.
Two major factors have converged in 2015 to create a dramatic oversupply of propane stranded in Edmonton – leading to prices falling through the floor. The first of these factors was the closure in March 2014 of the southbound Kinder Morgan Cochin pipeline that previously ran from Edmonton to Windsor, Ontario – delivering as much as 50 Mb/d of propane to Midwest consumers. The Cochin pipeline was reversed last year to ship condensate from Kankakee, IL to Edmonton. Although the pipeline reversal did not prevent Canadian supplies reaching the U.S. this winter (by rail), the Midwest shortages of 2013-14 that we just mentioned understandably increased concerns about the impact of removing Cochin from the equation. That caused U.S. marketers to purposely increase supplies of domestic propane into the Midwest to compensate - resulting in reduced demand for supplies from Canada (see No Cochin No Cry).
Join Backstage Pass to Read Full Article