The flood of domestic light shale crude showing up at the Texas Gulf Coast by pipeline in the past two years is not best matched to most refineries in the region that are configured to run heavier crude. But flows across the Gulf Coast to refineries in the Mississippi Delta more suited to process light crude are constrained by a lack of pipeline capacity between Texas and Louisiana. New domestic shale crude has been delivered to eastern Gulf Coast terminals such as St. James by rail but narrowing coastal differentials to inland prices have reduced the CBR advantage. Today we detail how new pipeline projects promise to increase the flow of crude from Texas to the Eastern Gulf.
Last week we described the strong market share of takeaway capacity out of the Permian held by Plains All American (PAA) that is in the process of bringing the Cactus pipeline online linking Permian and Eagle Ford infrastructure (see When Are You Going to Come Down). Earlier this year PAA completed the Sunrise pipeline that facilitates 250 Mb/d of crude flows from Midland, TX to Colorado City, origin of the PAA/Magellan BridgeTex pipeline that now delivers up to 300 Mb/d of Permian crude to Magellan's East Houston terminal (see Good Day Sunrise). Takeaway capacity out of the Permian has increased in line with growing production – especially in the Midland and Delaware basins as we described in our Come Gather 'Round Pipelines series last year. Originally Permian crude flowed mainly to the Midwest Cushing, OK trading hub – delivery point for the CME NYMEX West Texas Intermediate (WTI) futures contract. A surplus of supplies at Cushing led to infrastructure development to deliver Permian crude to the Texas Gulf Coast in the past two years – first from an extension to the Sunoco Logistics (part of Energy Transfer Partners) West Texas Gulf pipeline delivering to Houston and Nederland, TX in 2013 and then from the Magellan Longhorn reversal that now delivers up to 275 Mb/d Permian crude to Houston – joined by the Sunoco Permian Express I (150 Mb/d to Nederland) and then BridgeTex in 2015. A further 200 Mb/d will flow on the Permian Express II out of Colorado City by the end of summer 2015.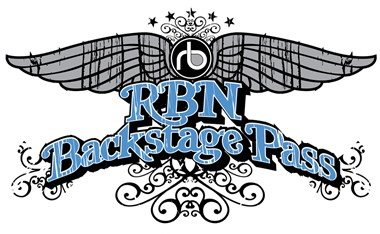 NEW !! Join Together With Demand – The Who and How of Marcellus/Utica Midstream
We have just released the third in our 2015 Drill-Down report series for Backstage Pass subscribers examining the integrated nature of midstream infrastructure in the Marcellus/Utica region.
More information about Join Together With Demand here.
All that Permian crude arriving at the Texas Gulf Coast joins new flows into Houston from Cushing on the 850 Mb/d Enbridge/Enterprise Seaway systems and into Nederland, TX from Cushing on the 730 Mb/d TransCanada Marketlink pipeline – soon to open a lateral into Houston. Some of the flow from Cushing is light crude from the Bakken in North Dakota and the Niobrara shale in the Rockies and some is heavy crude from Western Canada. On top of those new supplies, Houston is also receiving yet more oil from the South Texas Eagle Ford Basin – by pipeline via Enterprise and Kinder Morgan or by barge and tanker from Corpus Christi (see the Condensate City series). The majority of this flood of crude arriving at the Texas Gulf Coast is of light sweet quality and not ideally suited for much of the refining capacity in the region that was designed to process mostly heavier crude. There are more refineries that can process light crude on the eastern Gulf Coast (Louisiana and Mississippi) but access to these refineries from Texas is constrained by limited pipeline capacity. The only major pipeline that currently moves crude oil from the Houston area to Louisiana is the Shell Zydeco pipeline (a reversed pipeline formerly known as Ho-Ho – see Don't Stop 'Till You Get Enough). Zydeco has a maximum 375 Mb/d capacity between Beaumont/Port Arthur on the TX/LA border and Houma, LA and much lower capacity from Houma to St. James, LA. Although some domestic crude (particularly from the Eagle Ford) is shipped to the Louisiana Gulf Coast by barge from Corpus Christi, the current pipeline constraint makes it difficult for Permian crude to reach eastern Gulf refineries.
To access the remainder of My Head's In Mississippi – New Pipelines To Ship Crude East Across The Gulf Coast you must be logged as a RBN Backstage Pass™ subscriber.
Full access to the RBN Energy blog archive which includes any posting more than 5 days old is available only to RBN Backstage Pass™ subscribers. In addition to blog archive access, RBN Backstage Pass™ resources include Drill-Down Reports, Spotlight Reports, Spotcheck Indicators, Market Fundamentals Webcasts, Get-Togethers and more. If you have already purchased a subscription, be sure you are logged in For additional help or information, contact us at info@rbnenergy.com or 888-613-8874.