The US Environmental Protection Agency (EPA) June 2014 Clean Power Plan (CPP) proposal to reduce greenhouse gas emissions from the power sector 30% from 2005 levels by 2030 would result in a sharp increase in natural gas consumption and potentially major changes in infrastructure to deliver more gas to power plants. The proposal would radically increase the pace at which coal-fired power plants are replaced by gas-fired generation. Today, we consider the proposal and its likely impact on gas demand and the industry.
Just a few years ago, US natural gas production was on the decline, gas prices were spiking, and dozens of new coal plants were being planned. Now, gas production from US shale plays is soaring, gas prices are relatively low and steady, and not a single conventional coal plant is under construction in the Lower 48 (or in Alaska or Hawaii, for that matter). Coal-fired generation plants still provide roughly 39% of US electricity (compared with 27% from natural gas), but coal-fired power is clearly on a downward trajectory. It's under threat on two fronts--first because EPA clean air regulations require coal-burning generating plants to install expensive emission-control equipment and second because burning coal releases twice as much greenhouse gas as natural gas generating plants. The CPP proposed in June 2014 is controversial, as evidenced by the sometimes-harsh critiques--from utilities and environmentalists alike—submitted by the December 1 comment deadline. Still, one thing is clear: if approved as-is, the plan will result in a significant increase in US natural gas demand – soaking up supplies that might otherwise be headed into the industrial and LNG export markets.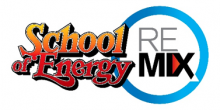 It's a REMIX! SCHOOL OF ENERGY CALGARY!
RBN's School of Energy has been reworked, restructured and reorganized to make the conference even better - more content, more models and more labs.
Calgary - March 30 - April 1, 2015
The CPP, a version of which the EPA expects to implement in June 2015, has four key elements or, as the agency calls them, "building blocks." The first is to increase the efficiency of coal-fired plants by an average of 6% (meaning burning less coal to produce the same power); the second is to increase the capacity factor of gas-fired combined-cycle plants to 70% by 2020 (from the current 48%); the third is to add more renewables; and the fourth is to increase consumer energy-efficiency. The most important of these is the increase in the capacity factor of gas-fired combined-cycle plants. What does that mean? Well, as we detailed a couple of years back (see Talkin' Bout My Generation), a huge over-build of combined cycle gas turbine (CCGT) plants by independent power producers between 1990 and 2007 created over 168 GW of capacity at 345 plant sites. Since that time, these plants have not been fully utilized (i.e. they have a low capacity factor) because they have usually been more expensive to run than coal fired plants (coal has normally been cheaper than natural gas) and they have only been dispatched during peak consumption hours. So the EPA figures that increasing the capacity factor of these CCGT plants (that is, the percentage of time the gas-fired plants operate) would be a quick win to reduce coal-fired power generation and, with that, the amount of carbon dioxide and other greenhouse gases released by the power sector (which now accounts for about 40% of total greenhouse gas emissions in the US).
In 2012, the "base year" in the CPP, total US gas production stood at 65.9 Bcf/d (it now tops 70 Bcf/d); total US demand two years ago was 69.7 Bcf/d (24.9 Bcf/d of it from the power sector), and the gap was made up with imports from Canada (5.4 Bcf/d) and from elsewhere as LNG (0.4 Bcf/d), offset by 1.7 Bcf/d of gas exports to Mexico. A November 2014 analysis of the likely impact of the CPP (by Energy Ventures Analysis—or EVA--for coal giant Peabody Energy; see Figure #1) shows US gas demand rising to 88.9 Bcf/d in 2020 (up 28% from 2012), with most of the increase coming from LNG (8.4 Bcf/d) the power sector (up 6.4 Bcf/d to 31.3 Bcf/d) and the industrial sector (up 7 Bcf/d to 26.7 Bcf/d). Add to that an additional 3.2 Bcf/d in gas exports to Mexico and EVA's net demand forecast (domestic US demand plus exports) soars to 102.2 Bcf/d in 2020, with 98.5 Bcf/d being met with US gas production, and the remaining 3.7 Bcf/d coming from Canada.
To access the remainder of More, More, More (US Gas Demand)—How Do You Like The EPA's Clean Power Plan? you must be logged as a RBN Backstage Pass™ subscriber.
Full access to the RBN Energy blog archive which includes any posting more than 5 days old is available only to RBN Backstage Pass™ subscribers. In addition to blog archive access, RBN Backstage Pass™ resources include Drill-Down Reports, Spotlight Reports, Spotcheck Indicators, Market Fundamentals Webcasts, Get-Togethers and more. If you have already purchased a subscription, be sure you are logged in For additional help or information, contact us at info@rbnenergy.com or 888-613-8874.