Few factors will have a greater effect on future U.S. natural gas production—or gas pricing—than the degree to which U.S. LNG exporters are successful in penetrating Asian, European and other markets. The dozen liquefaction/LNG export facilities now under construction along the Gulf and East coasts could demand up to 7 Bcf/d, or about one-tenth of current U.S. production. It's possible, though, that demand could be far less if U.S. LNG can't compete successfully, or several Bcf/d higher if exporter success leads to development of additional projects. Today, we review our latest Drill Down Report on the international LNG market and how U.S. exporters may fare.
RBN ENERGY AND FGE FORM STRATEGIC ALLIANCE
Today we announce a Strategic Alliance with FGE, an international energy consultancy group based in London and Singapore, with several other major offices around the world.  FGE is known for their expertise in the East of Suez, European, and Latin American regions.  Much of RBN's focus is on North America.  So the alliance is an ideal platform to combine our respective strengths.
Just about all U.S. energy production growth is headed for export markets.  The U.S. has been exporting condensates for over a year. Crude oil export regulations are a hot topic in Washington, with exports to Mexico ok'ed just last week. Propane exports are at an all-time high. And LNG exports from the Gulf Coast are only a few months away.  From RBN's perspective, this alliance is a great way to integrate these international destination markets into our consulting and conference offerings.
Dr. Fereidun Fesharaki, Chairman of FGE will be the keynote speaker at RBN's School of Energy Pre-School International Day, scheduled for Monday, September 28th, which is an entire day of the conference focused on U.S. hydrocarbon exports, where they will go and what they will do to global markets when they get there.   To register for School of Energy in Houston, click here.
Despite a pullback in natural gas drilling and lower prices, U.S. gas production is averaging some 73 Bcf/d—a level 45% higher than 10 years ago—and there's no reason why production couldn't continue rising. Gas producers are cutting drilling costs and increasing output per well, midstream companies are adding (or at least trying to add) the pipeline capacity needed to move gas to market, and demand for gas (for power generation, industry, and space heating) is increasing—in large part because gas is so plentiful, deliverable and inexpensive. One gas-demand sector we haven't heard from yet (at least in terms of actual gas consumption) is LNG exports. But that's about to change. Late this year or early in 2016, Cheniere Energy will start operating the first "train" at its Sabine Pass liquefaction/LNG export facility, and within the following three years another 10 liquefaction trains will come online along the Gulf Coast (another train will start up at Dominion's Cove Point LNG facility on Chesapeake Bay). Taken together, these dozen trains will have the capacity to supercool up to 7 Bcf/d of gas into LNG and export up to 54 million metric tons per annum (MTPA) of LNG to buyers in Asia, Europe and Latin America. These multibillion-dollar liquefaction/LNG export projects have solid financial foundations; the LNG buyers who contracted for portions of their capacity entered into "take-or-pay" contracts under which they will compensate the project's developers for that capacity, whether or not they use it. The degree to which the liquefaction/export capacity is used will depend in part on provisions in those export contracts and also on how competitive U.S.-sourced LNG will be on the international LNG market.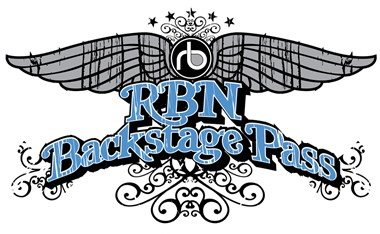 NEW !! LNG Is A Battlefield: The Coming War For Global Market Share
We have just released our latest 2015 Drill-Down report for Backstage Pass subscribers describing how LNG market changes may benefit U.S. gas producers and LNG exporters
More information about LNG Is A Battlefield here.
As we describe in the Drill Down Report we release today, the international market for LNG has been experiencing dramatic, sometimes wrenching change over the past few years—even the past few months! Four years ago, demand for LNG in Japan (already the world's largest LNG consumer) spiked in the aftermath of the Fukushima nuclear disaster (when all of Japan's 50-odd nuclear units were taken offline and LNG-sourced natural gas-fired generation ramped up to replace them). By early 2014, Japanese and other Asian buyers were paying more than $18 (and sometimes more than $20/MMBtu for LNG, in part because of long-term supply deals indexed to what a year and a half ago were sky-high crude oil prices, and in part because LNG demand was outstripping supply (see Figure 1).
To access the remainder of LNG Is A Battlefield—The Prospects for U.S. Success In Overseas Markets you must be logged as a RBN Backstage Pass™ subscriber.
Full access to the RBN Energy blog archive which includes any posting more than 5 days old is available only to RBN Backstage Pass™ subscribers. In addition to blog archive access, RBN Backstage Pass™ resources include Drill-Down Reports, Spotlight Reports, Spotcheck Indicators, Market Fundamentals Webcasts, Get-Togethers and more. If you have already purchased a subscription, be sure you are logged in For additional help or information, contact us at info@rbnenergy.com or 888-613-8874.