Earlier this month, Tallgrass Energy's Rockies Express Pipeline (REX) achieved full in-service of its 800-MMcf/d Zone 3 Capacity Enhancement Project, boosting the line's east-to-west takeaway capacity out of Ohio to 2.6 Bcf/d, up 45% from 1.8 Bcf/d previously. Flows since then provide early indications of how Marcellus/Utica producers and downstream markets are responding to this added ability to move gas west. In today's blog, we continue our look at how the expansion has impacted flows, this time with a focus on the delivery side.
In Part 1 of It's Been a Long Time Comin', we looked at the early impacts of the 800-MMcf/d Zone 3 Capacity Enhancement expansion project (Z3CE) on REX flows and on Northeast natural gas production as a whole. REX has been in the business of building out new pipeline capacity for a while now, a decade ago to move gas from Rockies east to Ohio and the Northeast, and in more recent years (since 2014) to move Marcellus/Utica gas west to markets in the Midwest and Gulf Coast. With this latest expansion, REX increased westbound capacity from Clarington, OH, by 800 MMcf/d, starting with 200 MMcf/d on December 13, 2016, followed by another 250 MMcf/d three days later and the final 350 MMcf/d increment on January 6, 2017. In total, REX has added 2.6 Bcf/d of westbound takeaway capacity, including the latest expansion. But, as we noted in Part 1, this latest in-service was a little different.
This time, gas flows climbed instantly to fill the new Z3CE capacity with each phase of the start-up. This is in contrast to the last big expansion—the 1.2-Bcf/d East-to-West expansion (E2W) in August 2015 (see Waiting for a REX Like You)—when flows increased gradually over several months. What changed between then and now is that significant third-party interconnect capacity (i.e., receipt point capacity) was added to bring gas supply onto REX, so by the time Z3CE began service there was more than enough receipt capacity to fill the pipe.
But, as we noted in Part 1, there is another big difference between the latest versus past expansions—even as REX flows increased.  All indications are that overall Marcellus/Utica production has grown little. In the past, each westbound expansion of REX was like a lifeline for capacity-strapped producers looking to get their trapped gas out of the oversupplied Northeast. As such, producers met the incremental takeaway capacity with new production, if not immediately then within a few months' time as third-party infrastructure became available and made it possible to do so.
Not so much this time around, at least not yet. Despite the Z3CE capacity coming on in the midst of winter when cash and futures prices are higher, all indications are that regional production has not increased one-to-one with REX flows. Instead, the majority of incremental REX capacity has been served with existing production volumes redirected from other pipes. This implies that the Northeast may for the first time have more outbound takeaway capacity than it needs, at least for now.  That in turn should mean that regional producers for now have something they haven't had in a long time—takeaway capacity options. As we noted in Part 1, it's a harbinger of things to come:  Northeast pipelines competing for supplies. As more of new pipeline projects to the south and west are completed, expect to see a lot more of this kind of competition—mostly new projects "stealing" gas from legacy pipes (see Too Much Pipe On Our Hands).
Competition is also heating up on the downstream side, with the REX capacity allowing Northeast production to take more market share in other demand markets, namely the Midwest and Gulf Coast. Gas flowing along REX's Zone 3 has access to more than 15 interstate pipeline interconnects, along with a number of local gas distribution utilities and end-use facilities. Today, we'll examine pipeline flow from Tallgrass Energy to analyze where the incremental flows are headed and related impacts on regional price relationships.
To help provide a visual reference for our discussion of deliveries, the map in Figure 1 shows each of the interconnects along Zone 3. On the right, clustered around Clarington, OH, is where REX receives much of the supply for westbound flows. The specific receipt interconnects we discussed in Part 1 are labeled in red and purple around that Clarington point. The Zone 3 delivery interconnect points, spread east-to-west from Clarington all the way to the little town of Mexico in Audrain County, MO, are labeled in blue.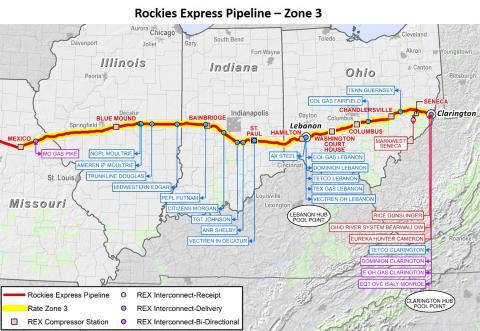 Figure 1; Source: Tallgrass Energy (click to enlarge)
Based on pipeline flows from our friends at Genscape reviewed in Part 1, REX receipts have increased by a little more than 800 MMcf/d since the Z3CE capacity came online, essentially filling to the new capacity limit. Since pipelines are a zero-sum game—what goes onto a pipeline must also come off somewhere, with the exception of some linepack and fuel—the increase in east-to-west Zone 3 deliveries has more or less matched the increase in receipts, with deliveries also up about 800 MMcf/d since the full Z3CE in-service was completed January 6, 2017. To see where exactly the incremental flows are heading, we compared average deliveries by point since REX achieved in-service of the full 800 MMcf/d of Z3CE capacity on January 6 (2017), versus deliveries during the 30 days prior to December 13, 2016, when partial Z3CE start-up began. Figure 2 summarizes the results below. Note that these are deliveries specifically from gas moving east to west, as opposed to west to east (REX's eastbound capacity remains available as well).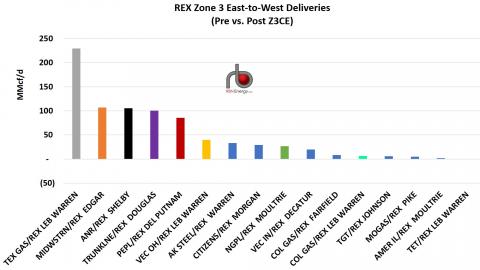 Figure 2; Source: Tallgrass Energy (click to enlarge)
As the graph in Figure 2 shows, the biggest increase in deliveries is to Texas Gas Transmission (TGT; gray bar) at the Lebanon Hub in Warren County, OH, where deliveries are up 230 MMcf/d since January 6 (2017). On an absolute basis, that's a 367% increase, from just ~63 MMcf/d in the 30 days prior to the expansion to an average of nearly 300 MMcf/d now. Facilitating the deliveries is relatively new reversal capacity on TGT, which installed 758 MMcf/d of new southbound takeaway capacity from Lebanon, OH, last June (2016) as part of its Ohio-Louisiana Access flow reversal project. The north-to-south capacity allows TGT to flow as far south as the pipe's Zone SL in Louisiana, which gives it access to growing liquefied natural gas (LNG) export demand on the Gulf Coast. In fact, Cheniere Energy's Sabine Pass LNG was the anchor shipper for that expansion, with 300 MMcf/d of firm transportation. TGT is also planning to add another 584 MMcf/d of southbound capacity from Lebanon by the second quarter of 2017 as part of its Northern Supply Access project.
Deliveries to other interconnects at the Lebanon Hub also rose, but nominally: Midwestern utility Vectren (yellow bar) has been taking an incremental 40 MMcf/d post-Z3CE and Columbia Gas Transmission (TCO; mint green bar) rose slightly as well, while Texas Eastern Transmission Co. (TETCO; last one on the right near the zero line) has been flat to slightly lower.
The second biggest jump has been to ONEOK's Midwestern Gas Transmission (MGT; orange bar) in Edgar County in east-central Illinois near the Indiana border. Deliveries there are up 107 MMcf/d, or 45%, to nearly 350 MMcf/d currently, from 240 MMcf/d previously. MGT expanded its northbound capacity by 125 MMcf/d back in December 2015 from its REX interconnect northwest to Joliet, IL, just outside Chicago.
Then we have REX's interconnect with TransCanada's ANR Pipeline Co. (ANR; black bar) in Shelby County, IN, where deliveries are up another 106 MMcf/d (18%) to an average of about 690 MMcf/d in recent weeks. ANR expanded both its southbound and northbound capacity from REX back in 2014-15 as part of the Southeast Mainline System Reversal project (SEML), Lebanon Lateral Reversal and other projects (see They Long to Be Close to You and The Feeders of Lebanon). As part of its E2W project in-service in fall 2015, REX also more than doubled its delivery point capacity at its ANR interconnect in Shelby County, from 560 MMcf/d to 1.16 Bcf/d.
Next, there is the interconnect with Energy Transfer Partner's (ETP) Trunkline Pipeline (purple bar), where deliveries are up another 100 MMcf/d (156%) to an average of about 165 MMcf/d from the REX interconnect in Douglas County, IL. Trunkline can take as much as 275 MMcf/d from REX at this point but that could increase in the future. The pipeline is planning to add 750 MMcf/d of southbound capacity to its mainline as part of the Trunkline Backhaul Project.
REX deliveries to ETP's Panhandle Eastern Pipe Line (PEPL; red bar), essentially doubled after Z3CE came on, up about 86 MMcf/d to an average of 171 MMcf/d this month. The PEPL interconnect in Putnam County, IN, can take as much as 275 MMcf/d currently. Like Trunkline, PEPL plans to add 750 MMcf/d of southbound capacity to its mainline as part of its Panhandle Backhaul Project. Both the Trunkline and PEPL backhaul projects were designed to support ETP's new Rover Pipeline, which has faced regulatory delays recently.
Deliveries to all remaining points (blue bars) are up nominally and combined add up to little more than 100 MMcf/d. But we should also make note of one more delivery point: the REX interconnect with Kinder Morgan's Natural Gas Pipeline of America (NGPL; green bar) in Moultrie County, IL. Deliveries to the point were initially up after the first of the Z3CE capacity came on, but those gains are little more than 20 MMcf/d after full in-service in January. There is eventually more expansion capacity due here as well, though. REX increased its capacity there to a whopping 1.75 Bcf/d in 2015, up from 615 MMcf/d previously. For its part, NGPL last fall (2016) brought nearly 240 MMcf/d of northbound capacity online from its REX receipt point moving northwest to Chicago. Another 200 MMcf/d is due later this year. And then, NGPL's Gulf Coast Southbound Expansion is expected to bring online 750 MMcf/d of southbound reversal capacity by 2019.
As expected, the new takeaway capacity and higher outbound flows are increasingly connecting Northeast supply to downstream demand markets in the Midwest and Gulf Coast—and increasing gas-on-gas competition in these markets. With these dynamics at play, we would expect Northeast supply prices to start normalizing and its price relationships to downstream markets to tighten up. A look at spot price data from Bloomberg shows that price differentials have been moving that direction (Figure 3).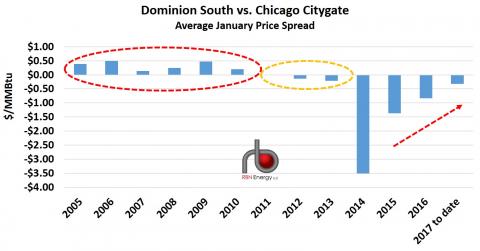 Figure 3; Source: Bloomberg (click to enlarge)
Before the emergence of massive increases in Marcellus/Utica natural gas production, prices at the Dominion South Point trading hub (DomS) in Ohio were averaging as much as a 50-cent premium to Chicago Citygate in January (red oval). As Marcellus/Utica supply grew, DomS flipped to a discount by 2012 (yellow oval). That discount blew out to about $3.50/MMbtu in January 2014, largely driven by price spikes at Chicago due to extreme cold and supply constraints in the Midwest and Northeast demand markets. But basis narrowed from there as DomS strengthened on increased takeaway capacity on REX and other pipes, as well as slowing production growth (red arrow). The DomS discount to Chicago narrowed to less than $1.50 in January 2015 and to 84 cents in January 2016. This month to date, DomS is trading less than 40 cents under Chicago, the strongest it's been since 2013.  We'll be watching this differential carefully as winter comes to an end, local demand drops back to shoulder-season levels and producers respond to the higher netbacks they have enjoyed this winter. 
"It's been a long time coming, It's going to be a long time gone." are the first two lines from Long Time Gone, written by David Crosby, released on May 29, 1969 on Crosby, Stills & Nash, the iconic first album from the super band of the same name.   The album peaked at #6 on the Billboard Top Pop Albums chart, but it was eventually certified four times platinum (over four million in sales).  Long Time Gone is also the title of David Crosby's autobiography.