There were—and still are—reasons to be optimistic about the potential for U.S. LNG exports. Worldwide demand for LNG is rising, the U.S. has vast reserves of cheap natural gas, and Asian LNG buyers in particular have been looking to diversify their sources and shift away from oil-indexed LNG pricing. But the collapse in oil prices has shaken the LNG world and undermined confidence in the U.S.'s LNG-exporting future. Today we continue our look at what's ahead for liquefaction/export projects, given the topsy-turvy nature of today's energy markets.
By this time next year, the first liquefaction "train" at Cheniere Energy's Sabine Pass facility in southwestern Louisiana is likely to be supercooling natural gas and loading LNG onto ships for export to Asia and other markets. Three more trains at Sabine Pass will start operating later in 2016 and in 2017, and soon thereafter the Cameron LNG, Freeport LNG and Cove Point LNG liquefaction/export facilities (a total of six more trains) are expected to join the fray. All have long-term, take-or-pay off-take agreements for almost all of their capacity. As we said in Episode 1, the LNG production capacity of the First Four (four trains at Sabine Pass, three at Cameron, two at Freeport and one at Cove Point) totals 45 million tons per annum (MTPA)—enough to consume a total of just over 6 Bcf/d of U.S.-sourced natural gas, or about one-twelfth of current U.S. gas production.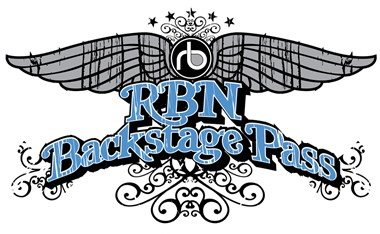 It Don't Come Easy: Low Crude Prices, Producer Breakevens and Drilling Economics
We have released our first 2015 Drill-Down report for Backstage Pass subscribers analyzing internal rates of return (IRR's) and crude breakevens in a low crude price environment.
More information about It Don't Come Easy here.
The only question, as far as these "First Four" projects are concerned, is whether energy-market economics will support full use of the liquefaction capacity the off-takers have contracted for. Meanwhile, there's what we'll call the "Second Wave" of U.S. liquefaction/export projects, which are on the cusp of securing their developers' financial investment decisions (FIDs). Taken together, these projects—which include two more trains at Sabine Pass, one more train at Freeport LNG, and three trains each at Cheniere's Corpus Christi LNG and Energy Transfer's Lake Charles LNG—would add another 43.6 MTPA (or nearly 6 Bcf/d). So, you may be wondering, will we end up with only the 10 liquefaction trains now under construction; with those 10 plus up to nine more in the Second Wave; or with even more, like the Oregon LNG or Jordan Cove LNG projects under development on the West Coast? Several factors will determine the degree to which U.S.-sourced gas is exported. Let's consider these factors one by one:
   1) The outlook for future LNG demand, especially in Asia.
Much has been said and written lately about weakness in the worldwide LNG market—that too much supply is chasing too little demand, resulting in low LNG prices. There's truth in that; mild weather, stalled economies and other factors combined to make 2014 a less-than-stellar year for LNG. But it's also very likely that, assuming economic growth, demand for LNG will continue rising over the long term (especially in Asia) and that demand growth will, in time, absorb spurts of new LNG supply (most recently from Papua New Guinea LNG and Queensland Curtis LNG in Australia). Japan, which accounted for nearly 37% of LNG demand last year, will remain a major customer (see Spouse of the Rising Sun), as will South Korea (16% of LNG demand in 2014). And China and India are huge, emerging markets, as are a few fast-growing smaller countries in Southeast Asia (16% of demand last year, up from 12% in 2013). Forecasts of worldwide LNG demand vary, but not by much. The forecast in Figure #1 is representative; it shows Asian LNG demand increasing by 35% (70 MTPA – about 9 Bcf/d) over the next five years and by 63% (125 MTPA – about 15 Bcf/d) over the next 10. European demand is seen rising too (by 66 MTPA or 8 Bcf/d over 10 years), and worldwide demand for liquefaction capacity is expected to increase by 23 MTPA or 3 Bcf/d on average. That's five new 4.5-MTPA Sabine Pass trains annually, or 50 trains by 2025.
To access the remainder of Is That All There Is?—Prospects for a Second Wave of LNG Exports you must be logged as a RBN Backstage Pass™ subscriber.
Full access to the RBN Energy blog archive which includes any posting more than 5 days old is available only to RBN Backstage Pass™ subscribers. In addition to blog archive access, RBN Backstage Pass™ resources include Drill-Down Reports, Spotlight Reports, Spotcheck Indicators, Market Fundamentals Webcasts, Get-Togethers and more. If you have already purchased a subscription, be sure you are logged in For additional help or information, contact us at info@rbnenergy.com or 888-613-8874.