The U.S. natural gas market is facing an ultimatum. Natural gas storage inventories are carrying such a daunting surplus, that prices already at 21-year lows for December, seem primed to go even lower should supply or demand fail to cooperate and balance the market. A warm winter so far and the very real prospect of hitting a storage celling before next winter mean that something has to give.  Today we wrap up our series on the gas supply/demand balance with a look forward to how 2016 could pan out.
Recap
In Part 1, we showed how drilling productivity gains kept production volumes firm in 2015 in spite of substantial headwinds from lower oil and gas prices, drilling budget cuts and falling rig counts. Producers this year decreased drilling times and drilled more wells for every operating rig. Average initial production (IP – typically the output in the first 30 days) rates climbed, as did IP additions per rig per year. For instance, EOG Resources this year drilled wells in one-third the time it took in 2011, drilled three times more wells per rig each year, and produced double the volume from each well in its first 30 days. And all of that translated to five times more volume produced for every rig than in 2011. So while fewer rigs were operating, those that were operating were much more prolific than they were in 2011 or even a year ago. Using data from the Energy Information Administration's Drilling Productivity Report, we then looked at average production per rig for entire basins, and found that EOG's productivity gains are no exception. Productivity improvements have been occurring in varying degrees across all the major shale basins, and for both oil and gas rigs. 
In Part 2 we showed the impact these productivity gains have had on drilling costs and producers' internal rates of return (IRR). For instance, a sampling of producers' investor presentations showed that drilling and completion costs (D&C) had come down an average 25% versus 2014 across five major shale production regions (Anadarko, Permian, Eagle Ford, Bakken and Utica) as of 3Q2015. When we factored in that 25% reduction in D&C costs at early December prices ($40/Bbl oil and $2.10/MMBtu gas), our IRR model results for representative wells indicated that producers could eke out minimal but positive returns in some areas. We then considered the scenario that drilling costs continued falling since Q3 another 15%, down a total of 40% versus 2014 levels, and a remarkable thing happened:  IRRs, particularly in the Northeast dry gas plays, began to come close to 2014 levels when prices were much higher.  These types of productivity gains and drilling cost reductions are what have kept the production volumes resilient in 2015.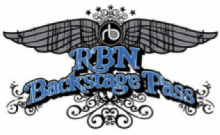 ONEOK Partners - No Sleep Till Bushton
We just released the first report in our new Spotlight series - available to Backstage Pass Members
For more information on the report click Here
Spotlight is a joint venture between RBN Energy, LLC
and East Daley Capital Advisors, Inc.
Winter No Show
The catch, as we mentioned last time, is that if producers take that as a cue to keep on producing and demand does not keep pace, then the price pressure will only intensify. The market has had a front seat to that show over the past month. Production hasn't grown much in some months but it hasn't given up much ground either. Meanwhile, gas demand has been a no-show. While lower gas prices are stoking gas demand higher on a per-degree basis (demand per degree Fahrenheit is running higher than in the past), the uplift from that has not been nearly enough to offset the effects of mild weather on heating demand. As a result, gas prices have fallen over the past few weeks to 21-year lows. As of last Friday, the CME/NYMEX Henry Hub January futures contract settled at $1.767/MMBtu, the lowest settle for trading in December since 1994.
To access the remainder of If I Could Turn Back Production – What It Will Take to Balance the Gas Market in 2016 you must be logged as a RBN Backstage Pass™ subscriber.
Full access to the RBN Energy blog archive which includes any posting more than 5 days old is available only to RBN Backstage Pass™ subscribers. In addition to blog archive access, RBN Backstage Pass™ resources include Drill-Down Reports, Spotlight Reports, Spotcheck Indicators, Market Fundamentals Webcasts, Get-Togethers and more. If you have already purchased a subscription, be sure you are logged in For additional help or information, contact us at info@rbnenergy.com or 888-613-8874.