Delays to the Enbridge Sandpiper project bringing greater volumes of Bakken crude onto the Enbridge Mainline system at Superior, WS threaten to limit the supply of crude to feed refineries in Quebec when Enbridge's Line 9B reversal project comes online in November 2015. The market impact could push crude prices higher in North Dakota. Today we discuss the crude supply picture and possible impact when Line 9B opens up.
In Episode 1 we explained the somewhat tortuous path that crude oil has to travel to get to the origin of Enbridge's Line 9B at Westover, Ontario – via Line 5 that runs across the top of Lake Michigan or via Lines 78 and 6B that deliver crude northeast from Flanagan, IL to Sarnia, Ontario. The predominantly light crude oil that Line 9B will deliver to refineries in Quebec Province was expected to mostly come from the North Dakota Williston Basin (Bakken) as well as some synthetic light crude processed from oil sands bitumen in Alberta. We pointed out that Enbridge plans to deliver light crude to Line 9B appear to rely on additional Bakken crude volumes that will flow onto their system from North Dakota at Superior, WS once the 225 Mb/d Sandpiper pipeline comes online in 2017. However, delays to Sandpiper (originally expected online early in 2016) mean that committed shippers on Line 9B may initially struggle to source adequate supplies to meet their take or pay arrangements with Enbridge.   In the paragraphs below, we consider the existing crude diet of the refineries that Line 9B will feed in Quebec and then assess the market impact of limited crude supply before Sandpiper comes online.
The first of the two Quebec refineries that the Line 9B reversal is primarily designed to feed is the 137 Mb/d Suncor plant in Montreal. This refinery currently runs on a diet of crude supplied from four sources according to the company's 2014 financial statements. The first source is rail – Suncor has a 36 Mb/d rail unloading terminal at the refinery that received an average of 33 Mb/d in 2014 (described as non-proprietary inland crude – likely light Bakken crude from North Dakota or Saskatchewan). The second source is East Coast light conventional Canadian crude  - probably from offshore Newfoundland production fields (23 Mb/d). Next came 79 Mb/d of "other light conventional crude" that is likely imported to Montreal either from the East Coast by tanker along the St. Lawrence River or by pipeline on the Portland-Montreal pipeline (PMPL – more on this route and the St. Lawrence in a minute). The fourth source of crude for the Montreal refinery is about 21 Mb/d of heavy and sour conventional crude that is likely also imported from the East Coast or via the PMPL. Suncor will be able to continue using any of these routes to source crude after Line 9B opens but expects to eliminate imports – meaning they wish to source as much as 100 Mb/d from the new pipeline.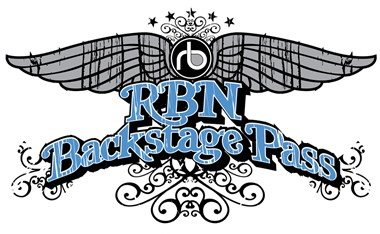 Next to You: A Transformation in Propane Markets
We have released our latest Drill-Down report describing the radical transformation of the U.S. propane market in the shale era for our Backstage Pass subscribers
More information about Next to You: A Transformation in Propane Markets here.
The second refinery in Quebec province is the 265 Mb/d Valero Jean Gaulin refinery located across the St Lawrence River from Quebec City at Lévis -155 miles up the St Lawrence River from Montreal. The Jean Gaulin refinery currently sources crude from Canadian East Coast offshore production and imports – delivered by tanker on the St. Lawrence River as well as Canadian and North Dakota light crudes delivered by rail to a 60 Mb/d rail unloading terminal at the refinery. Valero expects to use crude supplied via Line 9B to feed the Lévis refinery but their logistics will be considerably more complicated than Suncor. That's because Lévis is 155 miles up the St Lawrence River from Montreal (where Line 9B terminates), so Valero has to ship crude to Lévis from their existing Montreal East storage terminal by tanker. To that end, the company purchased two 500 MMBbl capacity Panamax class tankers to shuttle crude back and forth from Montreal to Lévis. The two vessels will be limited to moving 350 MBbl depending on St. Lawrence water levels and both have Ice Class 1A certification, allowing them to navigate the river during the winter. Valero anticipate three vessel trips per week between Montreal and Lévis. After the reversal project was announced (March 2014) Valero stated they would source 50-60% of the Lévis refinery crude feedstock from Line 9B – that would be about 130 Mb/d.
To access the remainder of Come On The Sloop 9 B? Enbridge Montreal Line Reversal Likely to Squeeze Bakken Crude Supply you must be logged as a RBN Backstage Pass™ subscriber.
Full access to the RBN Energy blog archive which includes any posting more than 5 days old is available only to RBN Backstage Pass™ subscribers. In addition to blog archive access, RBN Backstage Pass™ resources include Drill-Down Reports, Spotlight Reports, Spotcheck Indicators, Market Fundamentals Webcasts, Get-Togethers and more. If you have already purchased a subscription, be sure you are logged in For additional help or information, contact us at info@rbnenergy.com or 888-613-8874.