General Partners Phillips 66 and Spectra Energy control midstream Master Limited Partnership (MLP) DCP Midstream Partners (DPM). The partnership owns midstream transportation and processing assets along the natural gas and natural gas liquids (NGL) supply chain. Similar to many MLPs its Limited Partner unit price has declined by more than 50% in the past year. Despite exposure to difficult market conditions in the Eagle Ford and East Texas, a strong performance from the NGL logistics segment is expected to propel a 20% gain in net income between 2015 and 2017. Today we review our latest spotlight analysis report on DPM.
We start with a word about Spotlight reports - a joint venture between RBN Energy, LLC and East Daley Capital Advisors, Inc.  We have joined together with the support of Oil & Gas Financial Analytics, LLC to provide comprehensive, detailed insight into the companies we select for our analysis.  Using publically available data and the deep experience of our combined teams, we get to answers that can be overlooked in the more high-level assessments in the marketplace today.  Spotlight reports get into the nitty-gritty, integrating fundamentals, market information and company data into a comprehensive analysis that provides a clear picture of the company and its prospects.  As with all energy fundamental analysis, Spotlight reports rely on estimates and approximations of volumes, throughputs and fees.   No non-public data from the subject company or any other source is been used in the preparation of the reports. Spotlight reports are available to RBN Backstage Pass subscribers and non-subscribers may purchase individual reports separately (click here for more information about Spotlight). This blog highlights the contents of our latest Spotlight report – published today – on DCP Midstream Partners. We published our first Spotlight report on ONEOK Partners in December 2015 (see No Sleep Till Bushton).
Before we get to DCP Midstream - please note that Spotlight analysis is provided for reference only, and should not be viewed as investment advice.  Neither RBN Energy nor East Daley Capital is an investment advisor.  Neither company provides investment, financial, tax, or other advice, nor does either company operate as a broker-dealer.  Neither company endorses the purchase or sale of any particular security or makes any other market recommendation.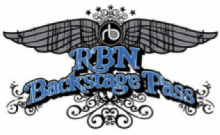 DCP Midstream Partners – We Get Back Up Again
We just released the latest report in our new Spotlight series - available to Backstage Pass Members
For more information on the report click Here
Spotlight is a joint venture between RBN Energy, LLC
and East Daley Capital Advisors, Inc.
DCP Midstream Partners, LP (DPM) is a Master Limited Partnership (MLP – see Changing Horses for more on MLP structures) that owns and operates a diversified portfolio of midstream energy assets.  The General Partner that controls the company is DCP Midstream, LLC, a 50/50 joint venture of Phillips 66 and Spectra Energy Corp.  DPM gathers, processes, transports, and stores natural gas; fractionates, transports and stores natural gas liquids (NGLs) and is a wholesale propane marketer. The company primarily operates in the Gulf Coast region but also has extensive assets in the Rocky Mountain and Mid-Continent regions. DPM is organized into three operating divisions: Natural Gas Services (NGS), NGL Logistics (NGL), and Propane Logistics (Propane). In 2015 The NGL Logistics segment generated about 46% of net income (excluding corporate items), with NGS and Propane accounting for 41% and 13%, respectively. The Spotlight report includes detailed analysis of all three segments. We provide highlights of each below.
Join Backstage Pass to Read Full Article