The "polar vortex" of 2014 dipped far south enough to impact power markets in Texas. On Monday January 6th, the Electric Reliability Council of Texas (ERCOT) came dangerously close to initiating rolling blackouts as power demand increased due to record low temperatures and unexpected generation unit outages. Real time electricity prices spiked to over $5,000/ Megawatt Hour (MWH). The close call served as a sobering reminder for Texas regulators of the ongoing debate over how the State will meet future power generation requirements. Today we detail the "polar vortex" event and explain the implications for Texas power. 
ERCOT is an Independent System Operator (ISO) that represents 85% of Texas's electric load and serves over 23 million customers in the state. On January 6, 2014 ERCOT issued a level 2 Energy Emergency alert to utilities and customers at 7:08 AM CST as demand headed toward a winter peak level of 55,486 MW and system generating capacity reserves diminished (see the ERCOT Operations Notifications in Figure 1 below).  [Note – a megawatt is equivalent to the energy produced by 10 automobile engines  and a megawatt hour is about equivalent to the amount of electricity used by 330 homes during one hour.] An ERCOT level 2 emergency means there is less than 1,750 MW of generating capacity available to meet any increase in demand. Since most people are waking up and getting ready for work at 7:00 AM power consumption is approaching the morning peak. Before issuing the alert, ERCOT experienced a sudden loss of generation capacity at midnight totaling 474 MW, at 6:04 am CST totaling 464 MW and at 6:31am CST totaling 892 MW. Had the situation worsened, an Energy Emergency Level 3 alert would have been issued - together with instructions to utilities to initiate rolling outages (black-outs) to avoid the lights going out across the state. Fortunately in this case, response to requests for customers to conserve power paid off and within 3 hours, the power grid recovered without requiring outages.

Figure 1: Source ERCOT Operations Messages (Click to Enlarge)
Figure 2 below shows ERCOT system demand (red line) in MW against the left axis and real time (RT) power prices for Austin Energy (blue line), Houston (light green) and North zones (purple line – the north zone includes Dallas Fort Worth) in $/MWh against the right axis. Under the ERCOT system, prices for each of these zones or service regions are determined every 10 minutes based on the incremental cost of buying the last MW of power needed to meet demand (for more on this "generation stack" concept see Talkin Bout My Generation). You can see that, during the emergency situation on January 6, RT prices spiked to over $5000/MWh in all three load zones between 6:00 AM and 7:20 AM. Record cold temperatures in the teens continued in Texas through Tuesday January 7th leading to a new winter record for electricity demand of 57,277 MW in the hour ending at 8:00 AM but ERCOT had recovered adequate generation capacity by then and there were no further emergency alerts.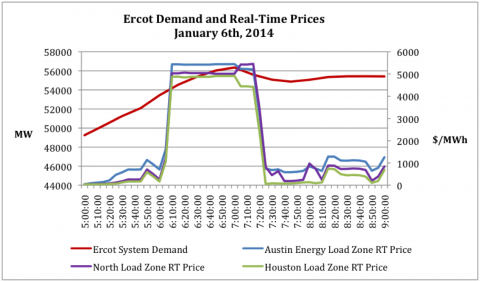 Figure 2: Source ERCOT data from Morningstar (Click to Enlarge)
Although outages were avoided, the close call served as a reminder of the many questions ERCOT and its regulators - the Public Utility Commission of Texas (PUCT) and the Texas legislature -face regarding the availability of enough power generation to meet future demands in the state….questions that came to the fore during the last major winter weather related power grid disturbance in the ERCOT region on February 2nd, 2011. That incident resulted in rotating outages over 8 hours in some areas. Texas also experienced extremely hot temperatures in the summer of 2011 leading to an overall peak demand record of 68,305 MW on August 3, 2011 and several days of Energy Emergency alerts.
Both ERCOT and the North American Electric Reliability Corporation (NERC) have warned Texas regulators in recent years that power demand will outpace generation in the future due to population growth and a strong economy. NERC has national responsibility for electric power transmission integrity and is required to instruct ISO's like ERCOT to maintain an adequate reserve margin of generating capacity to cope with both extreme demand and transmission failures. In December 2013 NERC forecast that capacity reserve margins in the ERCOT region will drop below the 13.75% target margin level set by ERCOT every summer from 2014 to 2023 (Figure 3). That target planning reserve margin of 13.75% was set by the ERCOT board in 2010. Without the safeguard of plentiful reserve margins, the ERCOT region is at risk for future outages. By 2023 NERC predicts that planning reserve margins in the ERCOT region will dwindle to 4.43%. At the same time ERCOT is forecasting annual demand growth of 1.38% - compounding the risk that an extreme event will lead to outages.
To access the remainder of The Night the Lights Almost Went out in Texas – Polar Vortex & Texas Power Markets you must be logged as a RBN Backstage Pass™ subscriber.
Full access to the RBN Energy blog archive which includes any posting more than 5 days old is available only to RBN Backstage Pass™ subscribers. In addition to blog archive access, RBN Backstage Pass™ resources include Drill-Down Reports, Spotlight Reports, Spotcheck Indicators, Market Fundamentals Webcasts, Get-Togethers and more. If you have already purchased a subscription, be sure you are logged in For additional help or information, contact us at info@rbnenergy.com or 888-613-8874.