On Friday (January 22, 2016) West Texas Intermediate (WTI) crude prices on the CME/NYMEX futures exchange closed up $2.66/Bbl – the second day of a recovery from their 28% plunge during the first 20 days of 2016. The jury is still out on whether the recovery will be sustained. There was a similar (though less pronounced) price decline a year ago in January 2015 that did not last very long at the time. But in comparison the price destruction during this month's collapse was unusually severe - not just because we saw prices under $30/Bbl for the first time since 2003. Today we explain why the extent of the price destruction along the forward curve this time suggests that last week's recovery may be short lived.
In Part 1 of this series we detailed the fundamental factors behind the downward spiral in crude oil prices since the beginning of 2016. The price for U.S. domestic benchmark WTI fell by 28% in the first 20 days of 2016 to $26.55/Bbl - down 75% from its $107/Bbl high in June 2014. The most significant of those fundamental factors is the approximately 1 MMb/d excess of current supply over demand. The U.S. Energy Information Administration (EIA) forecast the supply excess to continue until mid-2017. The world oversupply looks likely to be exacerbated by the return of 0.5 MMb/d of crude to the market from Iran following the lifting of sanctions on that country last week (January 16, 2016). Hiccups in the Chinese economy – the second largest consumer of oil – have added to oil market concerns that excess supply could take a long time to soak up. In the U.S. lower oil prices for the past 18 months were expected to put the brakes on domestic shale production but the latter has proven remarkably resilient as independent producers continue pumping oil to save their skins. This time we look more closely at the nature of the price collapse seen this January and compare it to a a decline in prices that occurred a year ago in 2015.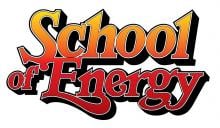 REGISTER NOW FOR SCHOOL OF ENERGY HOUSTON!
RBN's School of Energy Spring 2016 with CPE Credits And Our Full Energy Curriculum.
Houston - April 6 - 7, 2016
Early Bird Special Pricing Available
The big difference this time around is that – unlike the price decline in January 2015 - crude prices in 2016 have been bearish not only in the near term - as is often the case when commodity markets turn sour - but also in prices 6 or 7 years out into the future. To understand this difference - we compared the forward curves for both WTI - the U.S. benchmark - and Brent - it's international counterpart - during January 2015 and 2016. We last looked at WTI and Brent forward curves as recently as early January 2016 (see Yesterday). Recall from that analysis that both WTI (CME/NYMEX) and Brent (ICE London) trade futures contracts for deliveries extending out about 7 years. Looking at futures settlement prices for successive contracts on any one day provides a "forward curve" view of current trading sentiment (not a forecast). The term "forward curve" refers to the fact that generally speaking, we expect future commodity prices to trend or curve upwards from today to reflect the cost of carry or storage. This "normal" state of the market is known as "contango". When prices decline in future trading months, the market is said to be in "backwardation".
To access the remainder of The Downward Spiral – Why The Recent Crude Price Collapse Was Unusually Severe you must be logged as a RBN Backstage Pass™ subscriber.
Full access to the RBN Energy blog archive which includes any posting more than 5 days old is available only to RBN Backstage Pass™ subscribers. In addition to blog archive access, RBN Backstage Pass™ resources include Drill-Down Reports, Spotlight Reports, Spotcheck Indicators, Market Fundamentals Webcasts, Get-Togethers and more. If you have already purchased a subscription, be sure you are logged in For additional help or information, contact us at info@rbnenergy.com or 888-613-8874.