Prices for West Texas Intermediate (WTI) crude at Midland, TX -- close to the Permian Basin production region -- traded at a discount of $7.78/Bbl to WTI at Cushing, OK on Monday of this week (3/10/14), even though the pipeline tariff between the two trading hubs is less than $1/Bbl. Soaring production and tight pipeline capacity out of West Texas mean small changes in the region's supply balance can cause the discount to blow out - a situation expected to continue at least until the middle of 2014. Today we investigate the probable causes.
The Permian Basin in West Texas and New Mexico has produced prolific quantities of crude since the 1920's. And after declining slowly since the 1980's the basin has been rejuvenated in recent years by enhanced recovery techniques including the application of horizontal drilling and hydraulic fracturing to the multi-layered "pancake" hydrocarbon bearing source rocks. Production has increased by over 400 Mb/d since the start of 2012 and is expected to increase another 500 Mb/d by the end of the decade. We have previously covered the growth in production and build out of pipeline capacity to get Permian crude to market – starting in 2012 with our "New Adventures of Good Ole Boy Permian" series. Last year (2013) in our "Rock the Basin" series we covered plans to open up new takeaway capacity (see Tight Pipeline Balance) and the market impact of new pipelines to Houston (see Opening the Permian Crude Floodgates and Can Houston Refineries Absorb New Permian Crude Supplies?). Although the Magellan Longhorn and Energy Transfer West Texas Gulf expansions between them added 335 Mb/d of new pipeline capacity out of the Permian in 2013, there is still not enough room to comfortably ship growing production until the new Permian Express (200 Mb/d) and BridgeTex (278 Mb/d) pipelines come online in the middle of this year.
The current balance between pipeline capacity and crude trying to find it's way to market is extremely tight. Competition for space on the pipelines out of the region has led to producers having to accept large discounts for their crude. Figure 1 below shows prices for WTI at Midland (blue line) and sister Permian crude West Texas Sour (WTS – red line) versus prices for WTI at Cushing, OK – the Midwest trading hub that is the delivery point for the CME NYMEX crude futures contract. Between March and September 2013 the spreads to WTI traded in a narrow range – close to the pipeline cost of transport between Midland and Cushing ($0.69/Bbl). Since September the discount has widened out – reaching $5/Bbl in October. More recently WTI Midland has been discounted by almost $8/Bbl against Cushing. The increased discounts in the past 6 months are not unique. The Midland/Cushing spreads blew out even more dramatically to over $20/Bbl in the fall of 2012 before the Longhorn pipeline opened up new capacity to Houston in early 2013. But before that during the eight years from 2004 to 2011 the WTI Midland discount to Cushing averaged just $0.22/Bbl.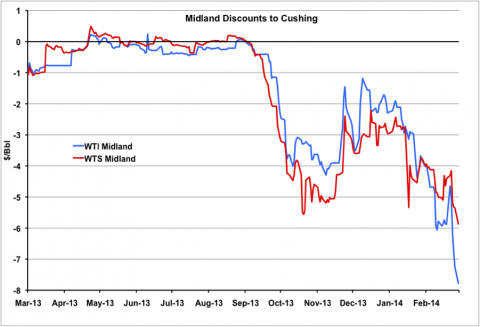 Figure 1; Source: CME data from Morningstar (Click to Enlarge)
These big crude discounts generally mean only one thing  - constraints getting production to market are causing producers to take a haircut to make their crude attractive enough to shippers. Yet looking at the capacity supply balance on paper the situation right now is tight but not severe. Figure 2 is an update to the transportation "Stack" diagram we built last year. The thick green line is the current and forecast Permian crude production (source Bentek). The takeaway options are then layered on top of each other in a stack to illustrate the total capacity versus production. At the bottom of the stack in red is local refinery consumption – the nameplate capacity of the four refineries in West Texas that consume Permian crude (more on them in a minute) – that accounts for 444 Mb/d. Next up in the stack in green is the 450 Mb/d capacity Plains All American Basin pipeline that runs from Midland to Cushing, followed by Occidental's 140 Mb/d Centurion line (purple) also headed to Cushing and Energy Transfer's West Texas Gulf pipeline (blue) expanded to 340 Mb/d last June (2013) that runs to the Midwest (Mid Valley pipeline) and Nederland on the Gulf Coast. Then comes the 225 Mb/d Magellan Longhorn pipeline (orange) that came online to Houston in 2013. On top of these existing pipelines is rail loading capacity (light purple) that we estimate to be 80 Mb/d. All these existing options in the stack amount to about 1.7 MMb/d – about 150 Mb/d higher than production estimated at 1.55 MMb/d in February 2014.
To access the remainder of Eight Bucks Low in the Permian – Midland Discount to Cushing Blows Out you must be logged as a RBN Backstage Pass™ subscriber.
Full access to the RBN Energy blog archive which includes any posting more than 5 days old is available only to RBN Backstage Pass™ subscribers. In addition to blog archive access, RBN Backstage Pass™ resources include Drill-Down Reports, Spotlight Reports, Spotcheck Indicators, Market Fundamentals Webcasts, Get-Togethers and more. If you have already purchased a subscription, be sure you are logged in For additional help or information, contact us at info@rbnenergy.com or 888-613-8874.