The Louisiana natural gas market has undergone major changes in recent years, from the decline of its offshore and onshore production volumes to the emergence of new export demand from LNG terminals. But there are many more changes on the way. The industry has plans to add another 5.0 Bcf/d of liquefaction and export capacity in the Bayou State between now and 2023. At the same time, there are a slew of pipeline projects designed to carry Marcellus/Utica gas supply to the Perryville Hub in northeastern Louisiana. And, Louisiana's own gas supply is soaring from the Haynesville Shale. The timing of these emerging factors will drive supply-demand economics and volatility in the region — including at the national pricing benchmark Henry Hub — over the next five years. Today, we take a closer look at the timing and extent of the supply and demand factors affecting the Louisiana gas market.
In Part 1 of this series, we laid out the premise that the Louisiana market is at the epicenter of a major transformation that will play an important role in balancing the overall U.S. gas market. New LNG export facilities along Louisiana's Gulf Coast — along with growing export demand downstream of Louisiana in Texas and Mexico — are making it the destination market of choice for U.S. gas producers. And, there are major infrastructure investments going into building the pipeline capacity to connect the fastest growing supply basins — Marcellus/Utica and Permian — to this new demand source. Over the next couple of years, these trends will disrupt flows and pricing relationships in and around Louisiana.
To understand how these changes will affect the Louisiana market's supply-demand balance and pricing, we devised a seven-corridor framework to analyze gas flows in and out of the Bayou State. Specifically, we divided the flow data into the following corridors:  Upper and Lower East, Upper and Lower West, North, Offshore Gulf and Central. Within these corridors, we identified meter locations or segments that best measure the net receipts and deliveries for gas moving across the state line. We did this using daily pipeline flow data from our friends at Genscape (For more about pipeline flow data, see Sooner or Later).
The Upper East corridor — comprising seven pipelines — reflects gas moving east from the Perryville Hub (in northeastern Louisiana) to serve South- and Mid-Atlantic demand, and in Part 2, we saw that the aggregated pipeline capacity along this route has been filling fast and is nearly full. The Lower East corridor provides takeaway capacity for Gulf of Mexico offshore gas production as well as serving industrial and power demand along the coast and in Florida. Flows along this route have been cut nearly in half since 2013, from more than 3.0 Bcf/d to about 1.7 Bcf/d last year, as two of the seven pipes in this corridor — Williams's Transco and Kinder Morgan's Tennessee Gas Pipeline (TGP) — have seen their eastbound flows diminish, or even reverse in the case of Transco, as they've completed expansion projects to reverse flows out of the Marcellus/Utica.
In Part 3, we looked at the Upper and Lower West corridors, reflecting flows across the western Louisiana border. These gas flows historically have moved west-to-east from Texas and Oklahoma supply basins into Louisiana. But Marcellus/Utica pushback also has reversed the flow direction on a couple of the pipes, with Enbridge's Texas Eastern Transmission (TETCO) and TGP now flowing more east-to-west into Texas.
Finally, in Part 4, we analyzed flows across the North and Offshore Gulf boundaries, as well as flows cutting through Central Louisiana. These are perhaps the most changed corridors in the bunch. Flows across the North border flipped in 2016 from net outbound from Louisiana to net inbound, again as a function of the enormous supply growth in the Northeast that is increasingly making its way south. At the same time, Offshore Gulf supply has dwindled. It's no surprise then that if we zero in on the north-south flows through the middle of the state, much more gas is moving southbound than ever before.
So, clearly, Marcellus/Utica reversal projects and the changing supply-demand balance in Louisiana already have turned regional flow patterns on their head. But multiple factors, on both the supply and demand sides, are expected to continue disrupting the market balance in Louisiana over the next few years. Supply in northern Louisiana will continue rising, as more Marcellus/Utica takeaway projects and Haynesville production growth deluge the region, while LNG export capacity additions will bring more demand in southern Louisiana. We'll come back in the next episode of this series to the seven-corridor framework to project how these factors will affect flow patterns over the next several years. But first, today, we take a closer look at the timing and extent of the major changes that are coming. We start on the demand side, with the LNG exports.
LNG export capacity additions
Figure 1 illustrates the timing of LNG export capacity additions from 2016 through 2023, both in Louisiana and elsewhere. The parenthetical notes next to each facility label indicate the liquefaction trains that are planned for each export facility.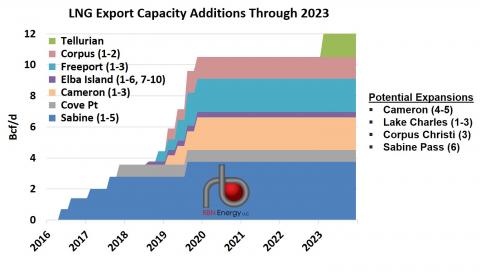 Figure 1. Source:  RBN (Click to Enlarge)
As we've covered in previous blogs, Sabine Pass (the darker blue layer at the bottom) started up in early 2016 with one liquefaction train and has since brought on three more trains for a total export capacity of about 3.0 Bcf/d. With each new train, the capacity has been close to fully utilized, with piped gas deliveries to the facility averaging 2.8 Bcf/d this winter, from November 2017 through March 2018. Owner Cheniere has plans for at least one more train, due online in 2019.
This winter, Dominion's Cove Point, Maryland LNG brought online another 0.7 Bcf/d of export capacity, shown by the gray layer in the stack. The facility exported its first commissioning cargo on March 2, and has since begun commercial operations (see What's Going On for more on Cove Point).  
If we stack up the rest of the planned additions, LNG export capacity is expected to increase from 3.0 Bcf/d in 2018 up to as much as 12.0 Bcf/d:
Kinder Morgan's Elba Island (Georgia, purple layer) plans to add six liquefaction trains totaling 0.2 Bcf/d in export capacity by mid-2018, and another four trains that will add 140 MMcf/d in 2019.
Freeport LNG (Texas, lighter blue layer) is due to add the first of its three 0.67-Bcf/d liquefaction trains by November 2018, with the next two coming on by third-quarter 2019. (Freeport also has applied for authorization for a fourth train to be completed by 2022, not shown in the graph.)
Sempra's Cameron LNG (Louisiana, peach layer) expects to add three trains totaling about 2.0 Bcf/d in 2019. (The project has also proposed two additional trains — 4 and 5 — that would add another 1.4 Bcf/d in LNG export capacity, on top of what is shown in the graph.)
Cheniere's Corpus Christi LNG (Texas, pink layer) is due to add two trains totaling 1.4 Bcf/d in 2019, with the potential for a third train.
And, finally, Tellurian's Driftwood LNG (Louisiana, green layer) is planned to add 2.0 Bcf/d in 2023.
In addition to these, there is a potential for Lake Charles LNG to develop three liquefaction trains at some point, and Sabine Pass also has floated the idea of a sixth train, pending commercial commitments. Of the 12 Bcf/d that's already either online or in the works, about 8.0 Bcf/d will be on the Louisiana Gulf Coast — from Sabine Pass, Cameron and Driftwood. So, clearly, additional gas supplies will be needed in southern Louisiana. Next, let's look at the supply dynamics that will factor into Louisiana's supply-demand balance.
Marcellus/Utica production and inflows
A major piece of the Louisiana puzzle will be the influx of gas supply moving southbound from the Marcellus/Utica. The map in Figure 2 below summarizes our outlook for Marcellus/Utica production volumes — in the center graph — and the pipeline capacity additions that are expected to help move that gas out of the region — displayed by takeaway corridors in the colored arrows.  
As the blue area in the center graph indicates, we expect Marcellus/Utica gas production to surge from about 27 Bcf/d in 2018 to 38 Bcf/d in 2023. While some of this gas will move to the East Coast (purple arrow) and Canada (blue arrow), the majority of that incremental supply will directly or indirectly target the Gulf Coast export markets via routes through Ohio and the Atlantic Coast.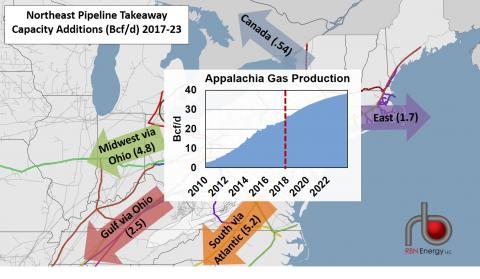 Figure 2. Source: RBN (Click to Enlarge)
If we add up the takeaway projects from January 2017 onwards by corridor, another 2.5 Bcf/d is either already online or due soon to move gas south via Ohio (red arrow), and another 5.2 Bcf/d via the Atlantic corridor (orange arrow). In addition, there is another 4.8 Bcf/d that's planned to move gas to the Midwest via Ohio (green arrow), and most of the incremental supply moving west along this route will displace gas that previously moved north to the Midwest from other markets, which will effectively keep  more of the Gulf Coast supply in the south. That's a lot of supply that will be flooding the Gulf Coast, much of it targeting the LNG export demand in Louisiana and Texas, as well as export demand across the Texas-Mexico border.
Haynesville production
Then there's Louisiana's own local supply source — the Haynesville Shale — which has also been ramping up for the first time in eight years. In 2017, gas production from the Greater Haynesville in Louisiana, including Bossier and Cotton Valley, increased from less than 4.0 Bcf/d to 5.9 Bcf/d, according to production data from our good friends at PointLogic Energy. As of last month, that number blasted upward to 6.4 Bcf/d, which is its highest level since October 2012. At current forward curve numbers, Louisiana Haynesville looks to be headed to at least 8.5 Bcf/d by year-end 2023.
All signs suggest that these changes — the surge in export demand, the influx of Marcellus/Utica gas supply and Haynesville production growth — are coming, and if that's the case, then the big question is, how will they affect the flow patterns and pricing relationships in the region. In the next episode, we'll examine the impact of these developments on flows, pipeline utilization and prices.
"Born On The Bayou" is the first song on side A of Creedence Clearwater Revival's second album, Bayou Country. It was recorded in the late fall of 1968 at RCA Studios in Hollywood, CA, and released as the B side to CCR's hit single, "Proud Mary," in January 1969. "Born On The Bayou" would become the traditional set-opening song at most of CCR's concerts, and became a crowd favorite. It is a prime example of what critics would call "swamp rock." Other progenitors of this genre include Little Feat, J.J. Cale and Tony Joe White.