Producer rates of return are far below where they were a few months back, and the Baker Hughes crude rig count is down 553 since November. A third of pre-crash crude rigs are now idled. That means that crude oil production will be falling soon, right?  Not necessarily.  There are a number of factors working to keep production up, not the least of which is the rapidly declining cost for drilling and completion services.  Today we examine the impact of these factors, review RBN's crude oil production scenarios and consider what it all means for the long-term relationships between prices, returns and production volumes.
This blog builds on our analysis of production economics, productivity improvement and factors influencing producer behavior in several postings over the past few weeks.  In It Don't Come Easy Part 1, Part 2 and Part 3, we showed that with prices in the $50/bbl range, rates of return for most crude oil plays are breakeven at best.  We made the point that there are a lot of assumptions imbedded in that analysis, including no change in current producer productivity and no change in drilling/completion costs from last year. We'll get back to that one a little later.  In Getting Better all the Time – Productivity Improvements, Crude Production and Moore's Law we showed how much drilling productivity has improved over the past few years, and speculated that new rounds of improvement could be driven by producers doing what it takes to survive in a world with lower oil prices.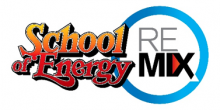 It's a REMIX! SCHOOL OF ENERGY CALGARY!
Only 3 Days Left for Early Bird Special - Ends February 27, 2015
RBN's School of Energy has been reworked, restructured and reorganized to make the conference even better - more content, more models and more labs.
Calgary - March 30 - April 1, 2015
Impact of Lower Drilling and Completion Costs
Let's now consider what lower drilling and completion costs mean for producer returns.  In It Don't Come Easy, we looked at what happened to rates of return as a result of the crash.  In that posting we showed that back in the fall of 2014 when crude prices were in the $90/bbl range, most of the high-growth crude basins showed internal rates of return (IRRs) in the 40% range, but by January 2015 with crude oil at $45/bbl, those numbers were at low single digit or breakeven (0%) levels.   As prices came up slightly in February 2015, the numbers got a bit better.  Figure #1 below shows February numbers in the same format as the graphics we used in It Don't Come Easy.
Join Backstage Pass to Read Full Article