The September 29, 2014 opening of the BridgeTex pipeline – 5 months later than expected - between Colorado City in the Permian Basin and Houston was expected to bring immediate relief to West Texas producers with crude stranded by a lack of pipeline takeaway capacity. In the past year those producers have had to eat price discounts of $14/Bbl or more in order to find space on crowded pipelines. But although BridgeTex has provided some relief, the congestion will continue until early next year. Today we explain why.
The 300 Mb/d BridgeTex crude pipeline running approximately 400 miles from Colorado City in the eastern part of the West Texas Permian Basin to the Gulf Coast at Houston, came online at the end of September 2014. The pipeline is operated by Magellan Midstream Partners LP (Magellan) and is owned jointly by Magellan and producer Occidental Petroleum (Oxy). Construction started in 2012 and the pipeline cost about $1 Billion to build. The project includes 1 MMBbl of storage capacity at the Colorado City end and 1.4 MMBbl of storage at the Magellan East Houston Terminal. At the Colorado City origination of the pipeline there are connections for crude to flow into BridgeTex from pipelines that run between Midland, TX and Colorado City (more on these in a minute). At the Houston destination, shippers can connect through the Magellan pipeline network to refineries in Texas City as well as on the Houston Ship Channel (about 2.2 MMb/d of refining capacity). Shippers can also connect to the westbound Shell Ho-Ho pipeline to reach refineries in Beaumont, Port Arthur and on the Louisiana Gulf Coast. BridgeTex is designed to ship two grades of light sweet crude – West Texas Intermediate (WTI) and West Texas Sour (WTS). These two grades can be segregated en-route to Houston by a batch system (see You Can't Always Get Out What You Put In for more on batch operations). Most of the BridgeTex pipeline capacity has been contracted to long term shippers – including anchor shipper Oxy, but there is still capacity available for "walk-up" customers.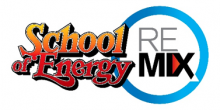 It's a REMIX!
RBN's School of Energy has been reworked, restructured and reorganized to make the conference even better - more content, more models and more labs.
Houston - October 29-31, 2014
Calgary - March 30 - April 1, 2015
BridgeTex is the second of four major pipeline projects developed to transport crude from the Permian Basin direct to the Gulf Coast. First was the Magellan Longhorn pipeline (a reversed products pipeline that previously ran from Houston to El Paso) - online in 2013 that runs from Crane, TX in the western part of the Permian, to Magellan's East Houston terminal. Longhorn pipeline capacity has been expanded since it opened to now ship as much as 275 Mb/d of crude. In addition to BridgeTex, pipeline capacity from the Permian to the Gulf Coast will be increased in Q2 2015 by the 200 Mb/d Sunoco Permian Express II pipeline from Crane to Nederland, TX and the Plains Cactus pipeline from McCamey, TX to Gardendale, TX in the Eagle Ford Basin. Before all this new construction, three "legacy" pipelines  – the Plains Basin, Sunoco Logistics West Texas Gulf and the Oxy Centurion - delivered the majority of Permian crude into the Cushing/Midwest region rather than the Gulf Coast.
RBN estimates that crude oil production in the Permian has reached about 1.75 MMb/d today (October 2014) – up about 0.5 MMb/d since January 2013 and in our base case is expected to increase by another 750Mb/d to 2.5 MMb/d in 2020. (We see the possibility of a 3.0 MMb/d upside case, but let's not worry about that for right now.) Most current drilling activity in the play is centered on the Delaware and Midland basins. Generally speaking, producers in the Permian are getting better than expected results and initial production rates are high. The result is a growing need for infrastructure like the BridgeTex pipeline to get crude to market. And as we discussed in a blog post last March, there have been frequent gaps between rising production and crude takeaway capacity over the past year – leading to producers at the Midland crude hub in West Texas having to swallow big discounts for their crude whenever pipeline space gets tight (see Eight Bucks Low in the Permian). The crude takeaway stack in Figure #1 shows the current tight balance between production (blue solid line) and local crude demand and pipeline takeaway capacity (the shaded stack). We have previously gone through all the elements in this stack (see Come Gather 'Round Pipelines Part 1) but note here in particular the red shaded area in the stack that represents BridgeTex. Originally the pipeline was expected online in June 2014 but its opening was delayed by 5 months until the end of September. During that time production out stripped takeaway capacity (the gap to the left of the black dotted line). As a result, producers looking to ship stranded barrels to market have anxiously awaited the opening of BridgeTex.
To access the remainder of A Bridge Too Near? Why the BridgeTex Pipeline Doesn't Solve Permian Crude Discounts you must be logged as a RBN Backstage Pass™ subscriber.
Full access to the RBN Energy blog archive which includes any posting more than 5 days old is available only to RBN Backstage Pass™ subscribers. In addition to blog archive access, RBN Backstage Pass™ resources include Drill-Down Reports, Spotlight Reports, Spotcheck Indicators, Market Fundamentals Webcasts, Get-Togethers and more. If you have already purchased a subscription, be sure you are logged in For additional help or information, contact us at info@rbnenergy.com or 888-613-8874.