If 2012 was "the year of the tank car" in North Dakota then 2014 could turn out to be the year when crude by rail economics turned sour for producers. New pipelines are coming online to deliver increased volumes of crude to the Gulf Coast with more projects on the drawing board. Safety issues and traffic congestion are raising the cost of rail freight. But the biggest challenge to rail is the pressure from narrowing crude price differentials between North Dakota and coastal markets. Producers can now get better returns shipping barrels by pipeline and in a falling price market they are more incented to make the switch. Today we explain why rail may be losing its edge.
RBN cut its blogging teeth during the growth of crude-by-rail in North Dakota in 2012. Bakken producers couldn't get their oil to market because existing pipelines were full and new pipelines had yet to be built, so they turned to the railroads to bypass Midwest congestion. We followed changing transport options for Bakken producers "From a Famine of Pipeline to a Feast of Rail" and the subsequent impact the stampede of crude barrels to rail had on the pipelines (see Railing Against the Pipelines). By February of 2013 we were looking back on "The Year of The Tank Car". Ever since then we have pondered how long the crude-by-rail phenomena can last – asking in June of 2013 if we had seen the "Last Train to Bakkenville" as the crude price differentials between domestic benchmark West Texas Intermediate (WTI) and international Brent collapsed briefly before widening out again in the fall of that year. Then rail came under fire from a different direction by the end of 2013 – safety issues associated with transporting crude oil (see Could New Tank Car Rules Derail The Bakken Boom). All the while midstream companies continue to invest in crude rail terminals (see Are Crude–By-Rail Terminals Here to Stay?) and we have followed significant growth in crude-by-rail deliveries from Western Canada to the US as that region's pipeline takeaway capacity fell short of booming output (see the Go Your Own Way series). But narrowing crude differentials this year are placing particular pressure on rail economics versus pipelines.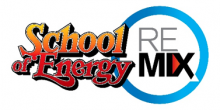 It's a REMIX! – PLACES STILL AVAILABLE FOR HOUSTON THIS WEEK!
RBN's School of Energy has been reworked, restructured and reorganized to make the conference even better - more content, more models and more labs.
Houston - October 29-31, 2014
Calgary - March 30 - April 1, 2015
Don't get us wrong - we are not writing off crude-by-rail as a transport option for Bakken producers. It's just that all the advantages rail had in North Dakota in 2012 have gradually disappeared and this year they have become even less obvious. Back in 2012 rail had four main advantages over pipelines. The first was the speed with which a rail terminal could be constructed to load crude oil - initially into small groups of tank cars known as "manifest" trains and then into the more efficient 100 car plus "unit" trains dedicated to conveyor like movements of crude from source to destination. In the right circumstances, a rail terminal can be up and running in less than six months – a lot faster than planning, permitting and building a pipeline that takes at least three years if everything goes smoothly and usually longer. The second advantage of rail over pipelines is that the cost of building a rail terminal is a fraction of the cost of a pipeline. A unit train rail terminal can be constructed for as little as $50 MM whereas most long distance pipelines run into the hundreds of millions or billions of dollars. The lower start up cost and speed to market of rail terminals translates to their third advantage over pipelines which is that shippers do not need to commit as much time and capital in order to reserve capacity at a rail terminal as they do for a pipeline. Rail terminal operators can offer capacity to shippers based on volume commitments for two years or less with no up-front investment. Pipelines typically look for 10 year volume commitments and an up front investment in line-fill (the cost of crude to fill the pipeline before it operates). The fourth advantage of rail over pipelines is that because the network is already mostly in place, rail can deliver to multiple destinations and offer flexibility to reach different markets. Pipelines run from A to B and don't offer such flexibility of destination.
To access the remainder of Under Pressure – Narrowing Crude Differentials Squeeze Bakken Rail Economics you must be logged as a RBN Backstage Pass™ subscriber.
Full access to the RBN Energy blog archive which includes any posting more than 5 days old is available only to RBN Backstage Pass™ subscribers. In addition to blog archive access, RBN Backstage Pass™ resources include Drill-Down Reports, Spotlight Reports, Spotcheck Indicators, Market Fundamentals Webcasts, Get-Togethers and more. If you have already purchased a subscription, be sure you are logged in For additional help or information, contact us at info@rbnenergy.com or 888-613-8874.