U.S. LNG exports via Cheniere Energy's Sabine Pass LNG export facility are poised to be a major demand driver of the domestic natural gas market in 2017. Pipeline deliveries to the terminal have more than tripled since mid-2016 and are set to climb further as more liquefaction capacity ramps up. With two liquefaction trains already operational, the Federal Energy Regulatory Commission last month approved Train 3 to begin operations and also green-lighted the start-up of Train 4 commissioning. Today, we provide an update of Sabine Pass's export activity and its potential effect on U.S. gas demand this year.
Exports are a significant and growing driver of the U.S. natural gas supply/demand balance. As our analysis of gas supply and demand data a few weeks back in You Keep Me Hangin' On showed, gas exports, including pipeline deliveries to Mexico and Cheniere Energy's Sabine Pass LNG export facility, soaked up 4.2 Bcf/d of U.S. supplies in 2016, 1.3 Bcf/d (46%) more than in 2015. That incremental demand went a long way toward helping offset the effects of a mild winter (from November 2015 to March 2016) that had led the U.S. gas storage inventory to the highest March-ending level in more than five years. In fact, despite gas demand in the power sector setting records in most months in 2016, the biggest increase in demand in 2016 versus 2015 came from exports. For the full year on average, about 0.8 Bcf/d of the increase came from exports to Mexico and 0.5 Bcf/d from Sabine Pass LNG. But by the end of the year, LNG exports were nearly a third of all U.S. natural gas exports. More recently, they've grown to be more than 40% of total average U.S. gas exports. And that is the case in spite of exports to Mexico also growing substantially during the same period. As such, LNG exports are expected to be a major contributor to a tighter gas supply/demand balance this year versus 2016.
The Sabine Pass LNG export terminal is one of four brownfield projects currently targeting gas exports from the contiguous United States, and the first of those four to begin operations. The terminal—located on the Gulf Coast near the Texas-Louisiana border in Cameron Parish, LA—will ultimately include six liquefaction trains, each with the capacity to supercool up to 650 MMcf/d of natural gas, turning it into LNG.  Sabine Pass eventually will have the capacity to produce 3.8 Bcf/d for loading and shipment overseas. The facility also has 17 Bcf of LNG storage capacity on site.
Construction of the first of the six planned liquefaction trains was completed in the fall of 2015, when commissioning activity began. In late February 2016, after years of speculation and skepticism about whether natural gas molecules would ever truly be physically exported from the new projects, the first cargo from Sabine Pass was loaded with liquefied gas from Train 1 and departed the Gulf Coast with a little more than 3.0 Bcf of LNG—the first export from the lower-48 states in more than 50 years. At the time, gas pipeline deliveries to Sabine had only just barely exceeded the 0.5-Bcf/d mark and the market was still in wait-and-see mode regarding how consistently the cargoes would run or whether the start-ups of the subsequent trains would go as planned. But a lot has happened since that first cargo from Sabine Pass 14 months ago.
The second and third trains have come online in rapid succession and the fourth train is on its way. After completing commissioning activities, Train 1 entered commercial operations in May 2016. That's also about the time commissioning activities for Train 2 began, and three months later, by August 2016, Train 2 was loading its first export cargo just as commissioning activities began for Train 3. As of last month, Train 3 was operational and Cheniere has since also started commissioning activities for Train 4. Trains 2 and 3 are still in the pre-commercial phase, when the train is operational but the Sales and Purchase Agreements (SPAs) have yet to kick in. And Train 4 has yet to take any deliveries of feed gas.
Since February 2016, LNG export cargoes have quickly become a consistent—dare we say, even reliable—and year-round source of demand for U.S. gas supply, with the exception of some operational disruptions related to maintenance and start-up activity. The latest numbers from Genscape's North American LNG Supply & Demand show that Cheniere has been exporting about 15 cargoes each month in the past three months. In fact, its 100th cargo shipped aboard the Maran Gas Alexandria on March 31 (2017), and another 11 cargoes have been loaded and shipped in the 20 days or so since then. That count includes commissioning cargoes (test runs as part of the start-up of each train) as well as commercial cargoes to destinations far and wide. Figure 1 is an updated version of the graph we showed in Part 1 of Feels Like the First Time. It breaks down the delivered volumes by destination and departure date through February 2017 for all completed voyages, assuming the cargoes were loaded to capacity.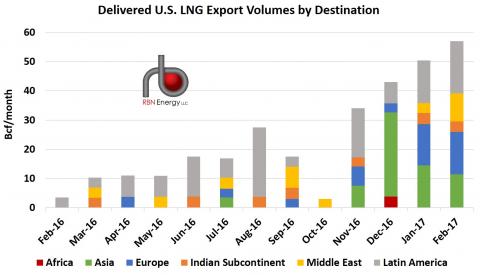 Figure 1 Source: Genscape (Click to Enlarge)
Of the approximately 300 Bcf of delivered exports from Sabine Pass from February 2016 through February 2017, more than 40% (~125 Bcf) moved to Latin America (gray segments in the graph). Asia (green segments) and India (orange segments) together have taken another 30% (~91 Bcf) of the volumes. Only 16% (48 Bcf) has moved to Europe (blue segments) and about 11% (~34 Bcf) to the Middle East (yellow segments). 
The graph shows exports have been consistently growing, with the exception of a lull in late-September/October 2016, which was due to the prolonged facility shut down for upgrades and maintenance we first discussed in our Feels Like the First Time blog series. In February 2017, exports totaled close to 57 Bcf for the month. Final destination data for March and April 2017 is not available since the most recent departures are still en route. But departures from Sabine Pass alone indicate exports are on track to be 50 Bcf or more for each month.
Next, let's look at the latest trend in pipeline deliveries of natural gas to the terminal that are supporting the LNG exports. The volumes, shown in Figure 2 below, are based on pipeline flow data, also courtesy of our friends at Genscape.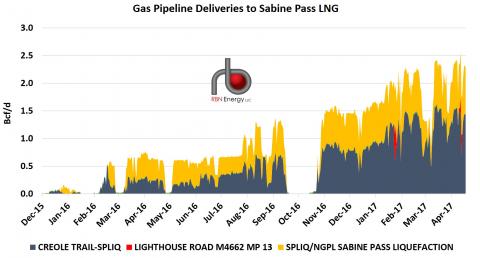 Figure 2 Source: Genscape (Click to Enlarge)
With the introduction of more liquefaction capacity and the steady parade of cargoes has come a significant boost in natural gas demand at the terminal, which is served by Cheniere's Creole Trail Pipeline (blue area in the graph) and Kinder Morgan's Natural Gas Pipeline Co. (NGPL, yellow area). As we noted in Hear My Train a Comin', Williams added a new delivery point to the eastern side of Sabine Pass via its Gulf Trace Expansion Project, which reversed southern portions of the company's Transco pipeline to send Northeast supply south to the export facility via the East Meter pipe. Deliveries there (the red smatterings in 2017) have been sparse, however, given that the capacity is earmarked for Train 4.
Overall, gas pipeline deliveries to Sabine Pass, which first began to receive gas in fall 2015 with small volumes to support commissioning activities for its first train, quickly ramped up to average 0.5 Bcf/d by June 2016 and nearly 0.9 Bcf/d by August 2016 with the start-up of Train 2. Deliveries were disrupted by a terminal shut-down in October 2016, but resumed again by November and ended the year at nearly 1.5 Bcf/d. So far in 2017, deliveries have averaged 1.9 Bcf/d. Deliveries were briefly suppressed in late February/early March as Cheniere completed upgrades to its marine flare. And an unplanned outage at trains 2 and 3 late last week and into the weekend again curtailed deliveries. But overall, with the start-up of commissioning activities for Train 3, the volumes in April have jumped to an average 2.2 Bcf/d.
As we referenced earlier, based on our analysis of the gas supply/demand balance in You Keep Me Hangin' On, these incremental demand volumes will go a long way to keeping the U.S. gas market balance tighter this year versus 2016. At 2.2 Bcf/d, gas deliveries to Sabine Pass for LNG export this storage injection season (April through October) would be more than triple the same period in 2016. That's even without Train 4, which was recently approved to begin commissioning activity. And, Train 4, while not expected to become operational until third quarter of 2017, will no doubt begin taking feed gas well before then.
"Train Kept A-Rollin'" was first recorded by American jazz and rhythm and blues musician Tiny Bradshaw in 1951, popularized in 1965 by the Yardbirds with Jeff Beck on guitar. Later the Yardbirds recorded another version with Jimmy Page and Beck on dual lead guitars. Page held on to the song in the Led Zeppelin repertoire. It was also covered by Aerosmith, who recorded their version for their 1974 album Get Your Wings