Crude oil prices are in free fall – the prompt U.S. benchmark WTI CME NYMEX futures contract was down 24 percent to $81.78/Bbl yesterday (October 15, 2014) from its recent high in June. International benchmark IPE Brent futures were down 27 % over the same period to $83.78/Bbl. Most analysts point to an excess of crude supply over faltering demand as the main driver behind the price collapse. The apparent willingness of OPEC leader Saudi Arabia to protect its market share at the expense of higher prices is also a bearish factor. Today we explain why Saudi Arabia is bucking the trend that has pushed out other light crude imports with a robust and unwavering flow of 330 Mb/d of Arab Light.
[Data for this analysis was extracted from ClipperData's database containing all import bills filed to U.S. Customs and Border Protection from January 2009 until today. The analysis rests on the assumption that there will not be significant changes to the U.S. ban on crude oil exports.] 
Only Light Sour Left Alive
Rampant increases in U.S. domestic production of light sweet crude oil over the past three years have all but pushed out imports of similar grades from the Gulf Coast. The first imports replaced were light sweet crudes from West Africa and the North Sea. And the next import casualties are expected to be light sour crude grades that could perhaps be most easily displaced by domestic shale barrels. Of the five top Gulf Coast light sour crude importers in 2010, only three remain active: Saudi Arabia, Mexico, and Iraq. The light sour crudes from these regions in 2014 averaged 466 Mb/d composed of 74% Arab Light, 9% Isthmus (Mexico), 7% Olmeca (Mexico), and 6% Basrah Light (Iraq). These light sour imports have not been displaced by domestic production at the same pace as their light sweet counterparts.
Light sour imports to the Gulf Coast from these three countries accelerated from 2009 to 2012, when they peaked at an average of 836 Mb/d. A gradual decline subsequently set in, with the displacement averaging 185 Mb/d per year in 2013 and 2014. If the current trend continues, light sour imports would disappear by the second quarter of 2017.
However, two factors in particular may prevent some of these light sour imports from going to zero in the foreseeable future: joint ventures/contractual commitments; and crude quality requirements. We start our analysis with what the most updated granular import data reveals about the demand for light sour crude in the Gulf Coast.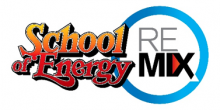 It's a REMIX!
RBN's School of Energy has been reworked, restructured and reorganized to make the conference even better - more content, more models and more labs.
Houston - October 29-31, 2014
Calgary - March 30 - April 1, 2015
What Shifted and What Didn't
Focusing on Saudi Arab Light imports, we find ourselves in an alternate reality: it's like the shale revolution did not occur; Arab Light deliveries averaged 346 Mb/d in 2010 to 2013 and are now 344 Mb/d. There was a sudden drop in the number of refiners taking Arab Light in 2013, but the loyalists made up for those that defected, and total volume remained intact. The red line in Figure #1 shows Arab Light crude imports to the U.S. Gulf Coast. The four pillars of support for Arab Light, taking 330 Mb/d between them, are the ExxonMobil (Exxon) Baytown, TX, Motiva Port Arthur, TX, Marathon Garyville, LA, and Exxon Baton Rouge, LA refineries.
To access the remainder of There is (A) Light That Never Goes Out - The Resilience of Saudi Light Crude Imports to the Gulf Coast you must be logged as a RBN Backstage Pass™ subscriber.
Full access to the RBN Energy blog archive which includes any posting more than 5 days old is available only to RBN Backstage Pass™ subscribers. In addition to blog archive access, RBN Backstage Pass™ resources include Drill-Down Reports, Spotlight Reports, Spotcheck Indicators, Market Fundamentals Webcasts, Get-Togethers and more. If you have already purchased a subscription, be sure you are logged in For additional help or information, contact us at info@rbnenergy.com or 888-613-8874.