The combination of crashing crude prices and freight costs for long distance transport to refinery markets is tightening pressure on Bakken crude producer break-even economics. There is plenty of more expensive rail transportation capacity and not enough cheaper pipeline capacity to carry all production to market. For the moment producers appear to be sticking to favored markets on the East and West Coasts that can only be reached by rail. New pipeline capacity is two years away. Today we review the big shifts in North Dakota crude transport options.
At the end of December we provided an update on crumbling crude netbacks (crude selling price minus transport costs back to the wellhead) for North Dakota Bakken producers, following the price crash in the second half of 2014 (see Boom Clap The Sound of My Netback). Since then U.S. benchmark crude West Texas Intermediate (WTI) prices have fallen below $50/Bbl – meaning the situation for crude producers has gotten worse. With North Dakota located in the middle of nowhere, much of the crude has to travel long distance to coastal markets where most refineries are located. In the absence of adequate pipeline capacity producers have used more expensive rail transport to get Bakken crude to refineries on the East and West Coast. That made sense back in 2012 when pipelines were highly congested and crude prices at coastal locations were at a premium. Today cheaper pipelines should be the preferred option but rail is still the dominant method of transport to market. If production stays at current levels or increases, there isn't enough capacity available anyway to ship all North Dakota production by pipeline. As a result, some barrels will still be shipped using more expensive rail options – further pressuring producer returns. Relief - in the shape of new pipelines - is still two years away - if those pipelines ever get built. Meantime more crude continues to be transported by rail than pipeline in-spite of the higher cost and resulting lower producer netbacks.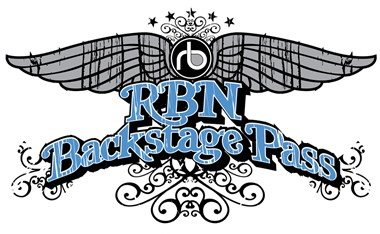 It Don't Come Easy: Low Crude Prices, Producer Breakevens and Drilling Economics
We have released our first 2015 Drill-Down report for Backstage Pass subscribers analyzing internal rates of return (IRR's) and crude breakevens in a low crude price environment.
More information about It Don't Come Easy here.
Taken together, available capacity on both rail and pipeline out of North Dakota today is more than enough to handle current and projected crude production. Figure #1 shows crude production (actual and forecast) and the transport balance out to the end of 2019. Before we get to the transportation - as is to be expected in the post-price crash world - we first need to clarify the crude production forecast in this chart. The actual production data (light blue shading) is as reported by the North Dakota Pipeline Authority (NDPA) up until November 2014. The forecast (purple shading) is based on RBN's high growth scenario where resilient production keeps volumes growing for the next two years  - at which point demand responds to low prices and U.S. benchmark West Texas Intermediate (WTI) prices return to the $80/Bbl range by 2017. In this scenario there is no interruption in shale production growth. [We have also developed two alternatives to the growth scenario called the "cutback" and "contraction" scenarios that reflect lower production levels based on WTI prices only rebounding to $70 or $60 by 2020. We will provide more detail about these scenarios in future blogs.] Suffice to say, that in the case of Bakken crude production - as for other shale basins - growth is likely to slow down in a lower crude price environment and if that turns out to be the case then the forecast in Figure #1 is on the high side. 
To access the remainder of The Dark Side of The Rail - Bakken Crude Transport Options After the Crash you must be logged as a RBN Backstage Pass™ subscriber.
Full access to the RBN Energy blog archive which includes any posting more than 5 days old is available only to RBN Backstage Pass™ subscribers. In addition to blog archive access, RBN Backstage Pass™ resources include Drill-Down Reports, Spotlight Reports, Spotcheck Indicators, Market Fundamentals Webcasts, Get-Togethers and more. If you have already purchased a subscription, be sure you are logged in For additional help or information, contact us at info@rbnenergy.com or 888-613-8874.