Last Wednesday (October 1, 2014) pipeline and NGL giant Enterprise Products Partners LP (Enterprise) announced step one of a two step multi-billion dollar deal to merge their assets with competing major liquids storage and terminal partnership Oiltanking Partners (Oiltanking). If the deal goes according to plan (timing to be determined) Enterprise will absorb all of Oiltanking. Both companies have significant midstream assets in the Houston and surrounding Gulf Coast region that is currently front row center of efforts to process and handle an incoming flood of new crude and natural gas liquids arriving from U.S. shale plays. Today we review the deal.
The Players - Oiltanking
Oil Tanking Group owns the world's second largest independent oil terminal network. The company's parent Marquard and Bahls AG and US subsidiary Oil Tanking North America own a controlling interest in Oiltanking, a master limited partnership (MLP – see Masters of the Midstream), which operates two large crude oil and refined products terminals in Houston and Beaumont, TX that are the subject of the Enterprise merger.
The Oiltanking Houston terminal primarily handles crude oil and liquid petroleum gas (LPG – propane and butane) and is located east of downtown on the north side of the Houston Ship Channel. Oiltanking Houston has 2 barge docks and 6 oil tanker berths as well as rail and truck facilities. It also has direct pipeline connections to four oil refineries located at the Ship Channel (combined capacity 850 Mb/d), as well as the ExxonMobil Baytown refinery (560 Mb/d) to the east and three Texas City refineries to the south (combined capacity 790 Mb/d). These refineries have a total capacity over 2.2 MMb/d. The map in Figure #1 shows the Oiltanking Houston terminal crude oil connectivity including a new pipeline to the Enterprise ECHO terminal.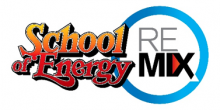 It's a REMIX!
RBN's School of Energy has been reworked, restructured and reorganized to make the conference even better - more content, more models and more labs.
Houston - October 29-31, 2014
Calgary - March 30 - April 1, 2015
Oiltanking is currently completing a two-way dedicated connection from their Houston terminal to the Moore Road pipeline junction (also known as "Crossroads") that connects to other Gulf Coast refineries via the Shell Ho-Ho pipeline (recently reversed to run from Houston to Houma, LA – (see Oh-Ho-Ho It's Magic). In 2015, Moore Road will be connected to TransCanada's Cushing Marketlink pipeline from Cushing, OK to Nederland, TX when the 48-mile Houston Lateral pipeline is completed. That pipeline could deliver as much as 830 Mb/d of Canadian heavy crude. Oiltanking Houston is also the destination delivery point for the 300 Mb/d Kinder Morgan Eagle Ford crude and condensate pipeline from Helena, TX that is currently being linked to the Kinder/Magellan JV Double Eagle pipeline from Gardendale, TX (see Condensate City Part 2). Oiltanking are now completing expansion of their adjacent Appelt terminal with 6.8 MMBbl of commercial crude storage that will bring their total Houston crude storage capacity to 11 MMBbl.