CME NYMEX crude oil prices were down again yesterday – with the West Texas Intermediate (WTI) contract closing at $46.39 down $2.30 over the holiday weekend and over 55% lower than its high 7 months ago in June 2014. Some are billing the free fall in crude prices as a showdown between U.S. shale producers and OPEC. That is because OPEC has apparently decided not to cut production to prop up prices in an over supplied market in hopes that lower prices would squeeze out U.S. shale producers. If that was the strategy then it isn't working so far. Today we review crude producer plans for 2015 and find lower capital expenditure budgets and cuts in rig deployment contrast with expanded production.
Yesterday we posted Part 2 in our series on producer breakevens and drilling economics in which we explained that despite the price crash, we expect production to continue increasing in the short term and provided four reasons why. The first of those reasons is the theme of today's blog, namely that producers are cutting back drilling, but the rigs that are left are focused on their highest yield "sweet spots", the best, largest producing opportunities. Producers are cutting their budgets and reducing rig counts but still hope to maximize production to increase cash flow to pay down debt and finance new production.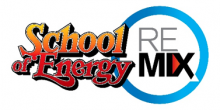 It's a REMIX! SCHOOL OF ENERGY CALGARY!
RBN's School of Energy has been reworked, restructured and reorganized to make the conference even better - more content, more models and more labs.
Calgary - March 30 - April 1, 2015
We found very compelling evidence that this is what producers are thinking in investor information compiled by our good friends at US Capital Advisors.  Table #1 is a list of 24 U.S. independent producers (primarily oil focused) that published information regarding three metrics - capital expenditures (capex – columns C and D in Table #1), rig counts (columns F and G) and oil production (columns I and J). In each case the data is for 2014 (actual or estimated) and a forecast or "guidance" number for 2015. We will get into some of the details in a minute but first we focus on the totals for each metric (row 26 in Table #1). 
Join Backstage Pass to Read Full Article