U.S. propane production growth in the shale era and the addition of new domestic and export terminal infrastructure has resulted in a radical transformation of the U.S. propane market. But even as the market responds to these positive developments, the memory of shortages and price spikes during the Polar Vortex winter of 2013-14 lingers. The market response since that crisis, and what further actions the industry might take to be better prepared for future market disruptions are the subjects of RBN's latest Drill Down report reviewed in today's blog (click here for a preview of the report: Next To You: A Transformation in Propane Markets).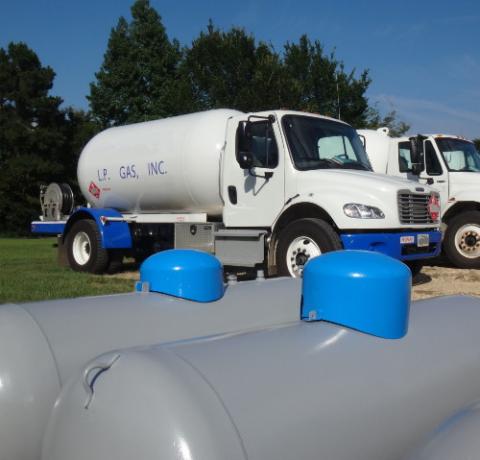 Many of you have been following our serialization of RBN's analysis of the U.S. propane market – carried out on behalf of the Propane Education and Research Council (PERC – see Episode 8 of Can't Get Close to You for links to the rest of the series). PERC engaged RBN to assess market developments that could impact the prospects of disruptions similar to the one that occurred in the Perfect Storm winter of 2013-14, and to suggest actions that could alleviate the risk of such market turmoil.  The project was completed in August and with the permission of PERC, the series summarized some of RBN's analysis and conclusions.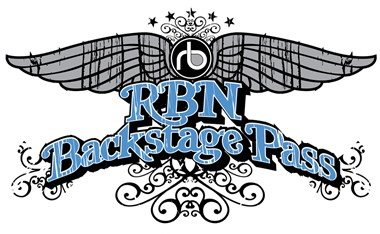 Next to You: A Transformation in Propane Markets
We have released our latest Drill-Down report describing the radical transformation of the U.S. propane market in the shale era Backstage Pass subscribers analyzing internal rates of return (IRR's) and crude breakevens in a low crude price environment.
More information about Next to You: A Transformation in Propane Markets here.
Today we are pleased to publish a more comprehensive version of RBN's PERC report "Next to You: A Transformation in Propane Markets"  - made available as part of RBN's Drill-Down report service provided to our Backstage Pass subscribers. This report combines an in-depth discussion of the opportunities and challenges facing the U.S. propane market in the coming years, with a comprehensive analysis of propane market fundamentals including:
The use of historical propane market data looking back to 2005 and forward to 2025, and a wide range of other inputs to model future propane, supply, demand, logistics and pricing out to 2025.
Propane supply scenarios linked to crude prices that reflect how propane production will be affected if oil prices rise back to the $90/Bbl level over the next 5 years in a Growth Scenario or only recover to the $65/Bbl level or lower in a Contraction Scenario.
Propane demand cases assessing how the propane market will function under normal weather conditions (Normal Weather Demand) or under stress-inducing conditions such as the Polar Vortex winter of 2013-14 (Severe Weather Demand).
Projected propane production and demand for each of the U.S. Energy Information Administration (EIA) Petroleum Administration for Defense (PADD) regions in both Growth and Contraction scenarios
Projected domestic U.S. propane consumption by demand sector
Recent key developments in propane infrastructure including:


The build out of gas processing and fractionation facilities
Propane exports and the build out of export terminal infrastructure
Propane inventories and storage infrastructure
The evolving role of rail

Changing supply chain flow patterns between U.S. PADD regions and into international markets
Specific analysis of propane market performance under Severe Weather Polar Vortex winter demand stress conditions
Conclusions and recommendations for the domestic propane industry looking forward to 2025
Key report themes center on the impact that surging domestic propane production from gas processing plants will have on both the domestic and international markets. Increased propane production on an annualized basis is expected to reach 1.4 MMb/d in 2015 with domestic demand reaching an average of 960 Mb/d this year. On paper that means propane production now easily outweighs demand with the balance of supply going to the export market. But in reality much domestic demand for propane is seasonal – providing for residential and commercial space heating during the winter, particularly in the northeast (PADD I) and the Midwest (PADD II) as well as meeting agricultural needs such as fall crop drying in the same regions. The seasonal nature of these propane demand sectors together with finite storage infrastructure mean that markets continue to depend on inter-regional flows to meet demand peaks.
At the same time traditional regional imbalances have been reduced because new propane production from gas processing has occurred far closer to seasonal demand centers – in the Appalachian Marcellus and Utica basins close to northeast demand and in the North Dakota Williston basin close to Midwest demand. The result of these regional supply changes has been the development of new inter-regional infrastructure and flows including pipelines but also a greater reliance on rail shipments in regions such as PADDs I and II where access to pipeline infrastructure is not available to some areas of significant production growth.
State of the Energy Markets, October 28, 2015
EARLY BIRD SPECIAL ENDS TUESDAY, OCTOBER 13, 2015
Hyatt Regencey Convention Center, Denver, Co
What is going on in today's markets for natural gas, NGLs and crude oil, why it is happening, and what is likely to happen next?
Generally speaking domestic propane demand is expected to remain rather static or decline slightly over the next 10 years because of population shifts to warmer climates and competition from other fuels (mainly natural gas). The wild card in domestic demand will be  PDH (propane dehydrogenization) units that produce propylene from propane. At least 6 such PDH units are planned in coming years with one on the East Coast at Marcus Hook, PA and the others along the Gulf Coast. The level of operation of these plants (including whether they are built) will depend on the level of propane supplies available and overall demand for propylene.
To access the remainder of Next to You: A Transformation in Propane Markets you must be logged as a RBN Backstage Pass™ subscriber.
Full access to the RBN Energy blog archive which includes any posting more than 5 days old is available only to RBN Backstage Pass™ subscribers. In addition to blog archive access, RBN Backstage Pass™ resources include Drill-Down Reports, Spotlight Reports, Spotcheck Indicators, Market Fundamentals Webcasts, Get-Togethers and more. If you have already purchased a subscription, be sure you are logged in For additional help or information, contact us at info@rbnenergy.com or 888-613-8874.