The renewed focus on energy security — and the acknowledgment that the world will continue to rely on hydrocarbons for decades to come — may be breathing new life into an often-overlooked U.S. production area: Alaska's North Slope. The state's crude oil output is down to its lowest level since before the Trans-Alaska Pipeline System (TAPS) came online in 1977. But now federal regulators are moving toward final approval for ConocoPhillips's $8 billion Willow project in the National Petroleum Reserve, and Australia's Santos Ltd. and Spain's Repsol have taken a final investment decision (FID) on the $2.6 billion first phase of their Pikka project between Willow and Prudhoe Bay. In today's RBN blog, we discuss recent hydrocarbon-related developments in America's Last Frontier.
As we said in The End?, our most recent blog on Alaskan crude oil, it's been a tough few years — some would say decades — for producers in the 49th state. Back in the 1970s and '80s, Alaska was seen as the next big thing for U.S. crude oil production. With the completion of the 800-mile TAPS pipeline from Prudhoe Bay to Valdez, AK, in 1977, Alaska North Slope (ANS) production took off, and by 1988, when Alaska's output peaked at more than 2 MMb/d, the state not only accounted for one-quarter of total U.S. crude oil output (blue layer in Figure 1), but it also briefly knocked Texas off its perch as the #1 oil-producing state. Alaskan oil didn't give the U.S. "energy independence" –– a rallying cry in the Ford, Carter and Reagan years –– but it sure helped.
The picture turned gloomy, though. By 1995, Alaskan crude production had fallen to less than 1.5 MMb/d and by 2000 it was down to less than 1 MMb/d. The slide didn't end there. Through the mid-2010s, production was hovering around 500 Mb/d, and lately it's been averaging less than 450 Mb/d — or only about 4% of total U.S. output.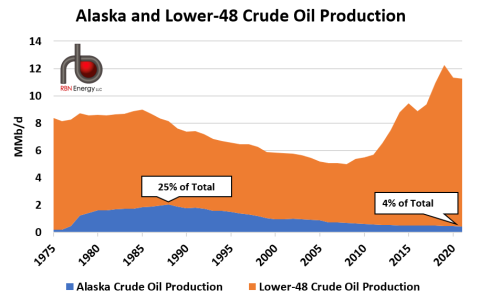 Figure 1. Alaska Crude Oil Production. Source: EIA
Join Backstage Pass to Read Full Article