When the Apollo 13 astronauts realized their oxygen tanks were badly damaged, they famously said "Houston, we've had a problem." Today, this phrase could well describe the U.S. oil and gas industry.  The issue isn't only today's low prices, but also the industry's resilience and its response to low prices.  U.S. producers may have created a price ceiling for the world. Today we reflect on a new age of abundance in U.S. energy markets.
When WTI topped $60/bbl last month, some analysts proclaimed that U.S. producers had finally "blinked" because domestic production growth had slowed as producers rationalized low prices and reined in rigs. A few weeks ago, the International Energy Agency (IEA) announced that it is sticking with its projection that global demand will rise by nearly 1 million barrels this year. Taken together, these notions of slowing U.S. production and strong global demand would seem to justify expectations that we've seen the bottom and higher prices are coming soon. Over the past few weeks, it has been predicted that prices will move north of $70/bbl by the end of the year, presumably signaling that producer's trauma associated with the 2014 price decline is a thing of the past.
There are two key problems with this view. First, global and domestic oil market fundamentals do not support higher prices: we are still long crude and getting longer. Second, the fundamentals actually suggest that the price decline is not a short-term phenomenon, but rather the beginning of a major industry transformation.  The U.S. and global markets have moved from an era of scarcity to one characterized by abundance. A V-shaped recovery is not likely; instead, it is reasonable to expect low prices to persist.  The ramifications of this transformation are – and will continue to be – profound.
Fundamentals suggest the oversupply of crude/condensate is still growing, despite the price crash. U.S. crude oil production has grown since July 2014 by 0.8 MMb/d according to the Energy Information Administration (EIA). Clearly U.S. production growth will slow, but it is quite likely that 2015 will end the year about 1.1 MMb/d over 2014 (More on the source of this forecast below).  At the same time, global crude supply has failed to post expected declines. Saudi Arabia, Russia, and other major players are pumping record amounts in a fight for market share. To date, demand has continued to lag as the global economy languishes. As a result, the market is long and getting longer. An increase in global demand of more than 1.2 MMb/d is necessary to offset the current oversupply. This would require global economic growth of over 3%. Unless you subscribe to the theory that China will continue to see better than 7% GDP growth and/or the global economy is going to pick up with a vengeance, there are far more bearish than bullish indicators in the market over the next 24 months.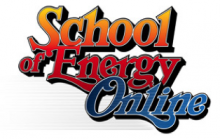 Did you miss our School of Energy in Calgary? Not a Problem!
We videoed the whole conference and we have made School of Energy available online – Materials include streaming videos, Powerpoints and spreadsheet models.
The pace of U.S. supply growth is the critical variable. Since it appears that the U.S. has taken over as the marginal supplier in the global market, it follows that the marginal cost of U.S. production will drive prices, especially since at this point other major oil producing countries show no signs of slowing production. The numerous drivers of U.S. unconventional production economics make understanding this new market paradigm complex, particularly the sensitivity of breakeven economics to the many factors that shape producer behavior.  A detailed analysis of these sensitivities and their market implications are the principal focus of a new report from Ponderosa Energy titled "The Challenge of Abundance."  Based on a detailed review of market fundamentals, including an analysis of the breakeven costs associated with more than 250 "slices" of the nation's most-prolific production areas, this analysis indicates that U.S. production will continue to increase in 2015 by the 1.1 MMb/d noted above.  This growth will continue even at prices close to $50/bbl.  The report includes several important takeaways:
To access the remainder of Houston, We Have a Problem; Low Crude Oil Prices are no Short-term Phenomenon you must be logged as a RBN Backstage Pass™ subscriber.
Full access to the RBN Energy blog archive which includes any posting more than 5 days old is available only to RBN Backstage Pass™ subscribers. In addition to blog archive access, RBN Backstage Pass™ resources include Drill-Down Reports, Spotlight Reports, Spotcheck Indicators, Market Fundamentals Webcasts, Get-Togethers and more. If you have already purchased a subscription, be sure you are logged in For additional help or information, contact us at info@rbnenergy.com or 888-613-8874.