The U.S. refining industry appears to be transitioning from an era of high margins and record throughputs. Falling crude prices at first increased refining margins – especially as demand for cheap refined products like gasoline expanded. Now product inventories are brimming and margins are squeezed. As we explain today the industry can look forward to an extended period of low crude prices while regulatory requirements and the pace of economic growth largely drive refined product trends.
We have previously covered Turner, Mason & Company's analysis of the world refining market. Most recently in December 2015 we reviewed their analysis of global crude supply and demand over the next 10 years to 2025 - a detailed assessment of future sources of crude supply and refinery demand (see A New World Order). Turner, Mason has a deep understanding of refining and refining technology worldwide as well as the impact of changes in crude feedstock bought about by the U.S. shale revolution (see Here Comes The Reckoning Day). The company also produces a biannual review of industry fundamentals and key drivers – the latest version of which is titled "The 2016 Crude and Refined Products Outlook" (February 2016). The 160 page report covers a range of key topics for the refining industry including the current low crude price environment, refined product trends, regulatory issues impacting refiners and anticipated changes in infrastructure. The report contains an updated price and petroleum demand forecast from 2016 through 2030 that incorporates the impacts of crude production breakeven costs, price elasticity for petroleum demand and effects of regulatory initiatives and geopolitical events. The outlook starts where everyone is focused these days – with crude prices and supply/demand. We'll provide a glimpse of Turner, Mason's view on that topic first and then hone in on a couple of important trends that the report highlights in the refined product markets – impacting gasoline and diesel.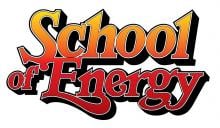 SCHOOL OF ENERGY HOUSTON!
Register Now! Early Bird Discounted Rate Ends In 3 days!
RBN's School of Energy Spring 2016 with CPE Credits And Our Full Energy Curriculum.
Houston - April 6 - 7, 2016

Registration includes an invitation to RBN's First Annual Crawfish Boil on April 6… details coming soon!
Turner, Mason believes that crude prices are unlikely to rebound from their current low levels (~$30/Bbl in February 2016) until the world oversupply is countered by increased demand or a fall off in production. Their base case forecast calls for a recovery beginning late 2016 with prices exceeding $40/Bbl in the second half of 2016. This case premises that crude supply and demand  returns to equilibrium by the middle of  2017. However, the current high inventory levels and crude supply overhang will not work its way through the market until the 2020's with prices before then remaining below $70/Bbl - increasing into the $70/Bbl to $80/Bbl range through the 2020's. In the short term Turner, Mason expects Iranian crude output (after their return to the market following the lifting of sanctions in November 2015) to grow by  0.5 MMb/d in 2016. U.S. crude production is expected to decline to 8.8 MMb/d in 2016 (from recent levels of about 9.2 MMb/d) as producers continue to cut back drilling and completions in response to low prices. Production is expected to return to 9.7 MMb/d by 2020 – it's highpoint in 2015 – as prices increase. Turner, Mason points out that lower crude prices have been good for refiners – providing higher margins but margins are now falling in response to oversupply of refined products. The company does not believe that ending of U.S. export restrictions in December 2015 (see The Great Beyond) will have a material impact on U.S. crude supply in the short term.
Now we turn to important trends in refined product demand that the report highlights.
To access the remainder of Gasoline Alley? Refining Outlook Shaped by Regulation And Economic Growth you must be logged as a RBN Backstage Pass™ subscriber.
Full access to the RBN Energy blog archive which includes any posting more than 5 days old is available only to RBN Backstage Pass™ subscribers. In addition to blog archive access, RBN Backstage Pass™ resources include Drill-Down Reports, Spotlight Reports, Spotcheck Indicators, Market Fundamentals Webcasts, Get-Togethers and more. If you have already purchased a subscription, be sure you are logged in For additional help or information, contact us at info@rbnenergy.com or 888-613-8874.