One positive element to the oil price crash is that consumers are paying less at the pump for their gasoline. Of course it is natural that prices at the pump don't fall as fast as they do in spot or futures markets – there is a lag – usually measured in days. However, while average retail gas prices have fallen over $1/Gal in the past year – more or less in line with spot and futures markets, it seems that changes to diesel prices at the pump have lagged further behind refinery prices. The result is that retail buyers filling their diesel truck at the pump have benefited far less from the oil price windfall than gasoline powered vehicle owners – at least so far. Today we review the data.
This blog began with a visit to the gas station last week. We noticed that although regular gasoline prices have been falling consistently in the past six months – making everyone feel happier about filling up their tank - the retail posted price for diesel doesn't seem to have fallen nearly as far or as fast – to the tune of a differential at the pump of $0.50/Gal - $1.00/Gal between unleaded regular and diesel. That was a pretty unscientific survey based on prices in Houston and Austin, TX. We decided to dig into the data to see if we were just imagining things or if retail diesel prices were not responding as fast at the pump as gasoline.
For our analysis we used the Department of Energy's Energy Information Administration (EIA) published weekly average retail prices for gasoline and diesel by region across the U.S. We looked first at the overall U.S. and then zoomed in on the Gulf Coast. Our goal was to compare the drop in prices at the spot market level – as measured by prompt month futures contracts on the CME NYMEX and retail pump prices as reported by the EIA. We did the analysis first for gasoline and then for diesel to see if there was a difference. Turns out we were correct in our observation that - on average - diesel prices have been falling more slowly – to the tune of about 40 cents/Gal both nationally and in the Gulf Coast region.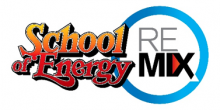 It's a REMIX! SCHOOL OF ENERGY CALGARY!
RBN's School of Energy has been reworked, restructured and reorganized to make the conference even better - more content, more models and more labs.
Calgary - March 30 - April 1, 2015
Starting with the national picture for gasoline, Figure #1 shows prices in $/Gal over the past year from week ending January 13, 2014. The blue line is the weekly EIA U.S. average retail unleaded gasoline price. The red line is the weekly average settlement price for prompt CME NYMEX gasoline futures – which is a price for delivery in New York Harbor. As expected, futures prices for gasoline are lower than the retail prices because the retail prices include various taxes and transport costs, plus a bit of retail profit margin. You can see that both prices follow a roughly similar trajectory during the year – dropping off sharply as crude prices tumbled in the second half of 2014. At the start of 2014 – about a year ago – retail prices were about 39 cents/Gal higher than CME futures. At the end of last week (January 9, 2015) the spread had widened to 42 cents/Gal – meaning that retail prices had fallen about 3 cents/Gal slower than futures but still well within range.
To access the remainder of Baby Can I Drive Your Car? Diesel Truck Drivers Lose Out In Oil Price Crash Windfall you must be logged as a RBN Backstage Pass™ subscriber.
Full access to the RBN Energy blog archive which includes any posting more than 5 days old is available only to RBN Backstage Pass™ subscribers. In addition to blog archive access, RBN Backstage Pass™ resources include Drill-Down Reports, Spotlight Reports, Spotcheck Indicators, Market Fundamentals Webcasts, Get-Togethers and more. If you have already purchased a subscription, be sure you are logged in For additional help or information, contact us at info@rbnenergy.com or 888-613-8874.