Buy Individual ReportFull Report Downloads for Subscribers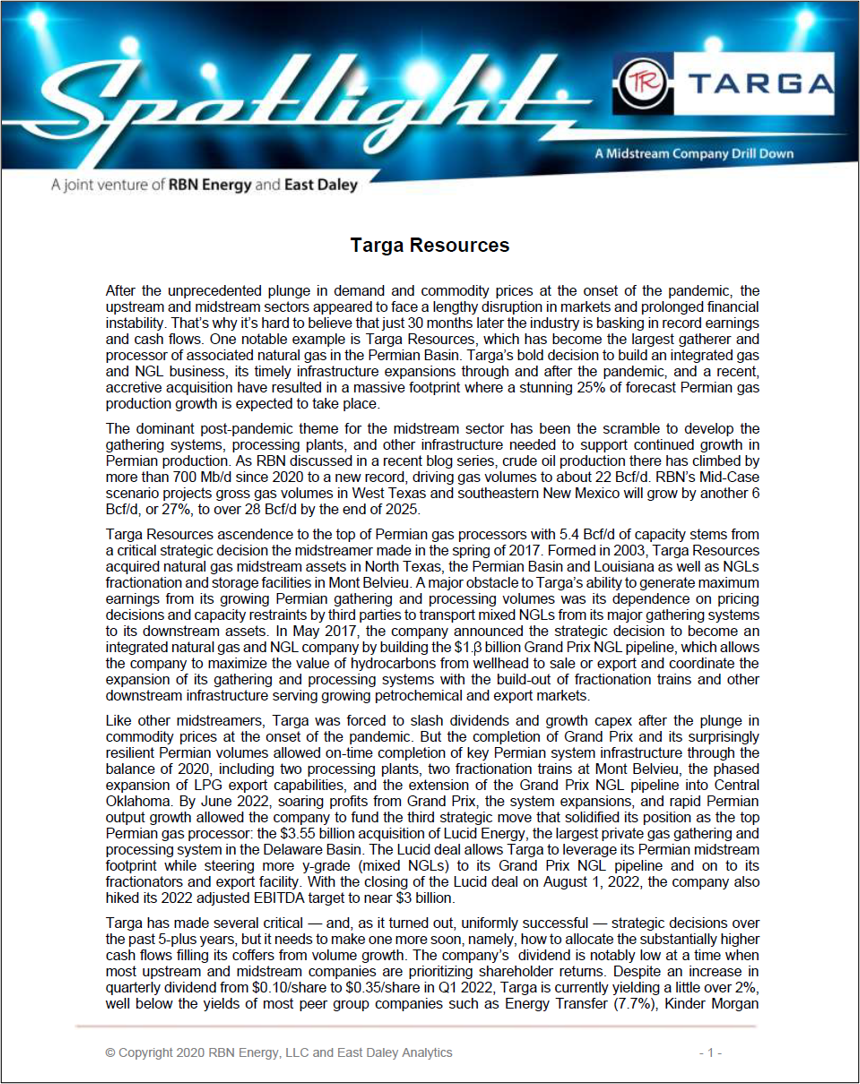 After the unprecedented plunge in demand and commodity prices at the onset of the pandemic, the upstream and midstream sectors appeared to face a lengthy disruption in markets and prolonged financial instability. That's why it's hard to believe that just 30 months later the industry is basking in record earnings and cash flows. One notable example is Targa Resources, which has become the largest gatherer and processor of associated natural gas in the Permian Basin. Targa's bold decision to build an integrated gas and NGL business, its timely infrastructure expansions through and after the pandemic, and a recent, accretive acquisition have resulted in a massive footprint where a stunning 25% of forecast Permian gas production growth is expected to take place.
Our new Spotlight report provides an asset-by-asset analysis of Targa's industry-leading integrated Permian natural gas and NGL system and provides detailed forecasts of the substantial growth in volumes, operating margins, and Adjusted EBITDA. The report also delves further into the company's strategic challenges and future cash flow allocation.

RBN Backstage Pass subscribers and East Daley guests are invited to join the Spotlight Live Session on Targa Resources.
Spotlight Live Sessions are 30-minute live webinars, with senior members from RBN and East Daley who present key take-aways from the latest Spotlight report.
Monday, November 7th @ 10:30 AM CT
To register, please visit: https://rbnenergy.com/spotlight/live-sessions/targa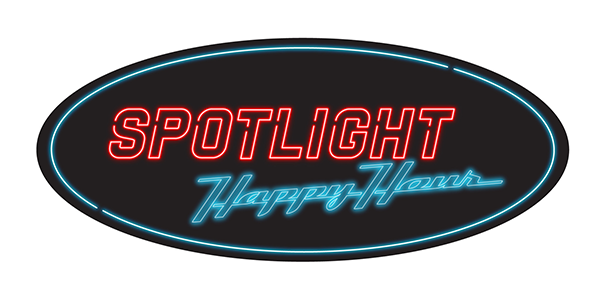 RBN Backstage Pass subscribers and East Daley guests are also invited to our Spotlight Happy Hour!
We will have a live, in-person Q&A to answer questions about the Spotlight Report & Live Session, followed by drinks and appetizers.
Wednesday, November 9th @ 5:30 PM CT
Houston, TX
RSVP Here: https://rbnenergy.com/events/get-togethers/spotlight-happy-hour
Please email Drew Kicey or Nigel Gorbold with any questions.
Spotlight: Targa Resources is included in RBN's Drill Down report series, a suite of reports covering many of the key issues expected to impact the markets for crude oil, natural gas and natural gas liquids. Spotlight reports are part of RBN Backstage Pass™ premium resources that also include Blog Archive Access, Spotcheck Indicators, Market Fundamentals Webcasts, Get-Togethers and more. Spotlight is a joint venture of RBN Energy and East Daley. By subscribing to RBN's Backstage Pass™ Premium Services, you plug into our network and get direct access to our premium resources.
Click here to download a preview of Spotlight: Targa Resources