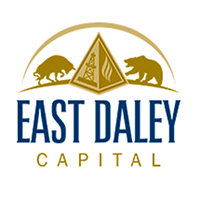 Connecting Molecules to Money™
About
East Daley is proud to serve many of the largest oil and gas companies, capital market participants, and investment firms – we are eager to speak with you to better understand your challenges in aggregating disparate data sets. At East Daley we take data and insights a step further to deliver answers by directly tying commodity fundamentals to the asset-level impact.
Learn more at sales@eastdaley.com and 303-499-5940
East Daley Capital Backstage Pass Contributions
Spotlight Drill Down Series provide a deep dive into the fundamentals that shape the outlook for midstream energy companies. In each report we "Spotlight" a midstream energy firm, usually one operating within an MLP structure. Our goal is to provide a comprehensive, fundamental- based view of our Spotlight companies based on a bottoms-up analysis of their assets and operations. We tear apart their asset structure to reveal what volumes are flowing, what rates are (and can be) charged, how they are exposed to commodity price risk, how their assets fit together, and what aspects of their operations provide competitive advantages in today's extremely volatile energy marketplace.

Daily Energy Blogs East Daley Capital is a regular contributor to the RBN Energy Daily Energy Blog where they provide unique insights into midstream energy markets.
East Daley 2020 Capital Market Studies
Dirty Little Secrets – Connecting Molecules to Money: Asset-Level ROCE is the definitive guide to uncovering opportunities and navigating risk in the U.S. oil and gas sector. More specifically it is a 200+-page PDF Report which is divided into four sections: Midstream Equity Fundamentals, Commodity Fundamentals, Midstream Corporate Strategy and an overview of the 25 midstream companies under East Daley coverage.

Midstream Guidance Outlook a preview of the biggest trends impacting the midstream sector by bringing together commodity fundamentals with asset-level financial modeling.
Please complete the form below for additional information.