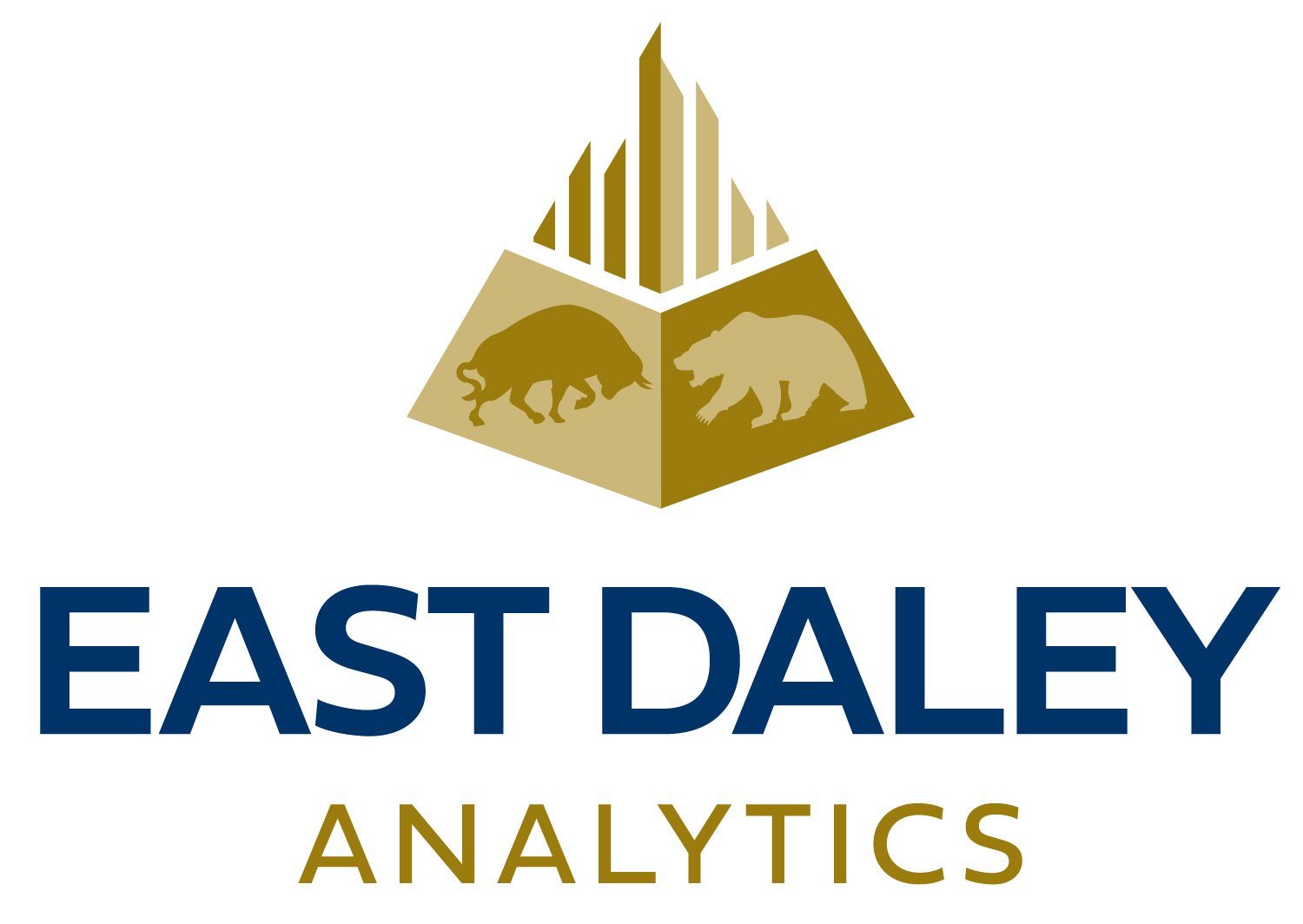 East Daley: The Midstream Expert
Relentlessly Curious. Incredibly Detailed. Powerfully Actionable.
The East Daley Difference
East Daley is the only comprehensive provider of Midstream asset-level data and analysis that covers both the capital and commodity sectors. We go deep, to empower our clients with North American Midstream expertise found nowhere else on the market. Our proprietary methodologies and datasets uncover risk and opportunity by leveraging analysis of the intersection of energy capital and commodity markets. East Daley provides unbiased, actionable market intelligence to many of the largest midstream companies in the oil and gas industry, as well as investors and capital market participants in the energy sector to give them the EDC Advantage with their strategy and execution.
Learn more at sales@eastdaley.com and 303-499-5940 or fill out the form below.
East Daley Backstage Pass Contributions
Spotlight Reports provide a deep dive into the fundamentals that shape the outlook for midstream energy companies.

In each report we "Spotlight" a midstream energy firm, usually one operating within an MLP structure. Our goal is to provide a comprehensive, fundamental- based view of our Spotlight companies based on a bottoms-up analysis of their assets and operations. We tear apart their asset structure to reveal what volumes are flowing, what rates are (and can be) charged, how they are exposed to commodity price risk, how their assets fit together, and what aspects of their operations provide competitive advantages in today's extremely volatile energy marketplace.

Spotlight Live Sessions are live online events, with senior members of the RBN and East Daley teams, presenting key take-aways and answering questions from the audience about the latest Spotlight report.
Daily Energy Blogs East Daley is a regular contributor to the RBN Energy Daily Energy Blog where they provide unique insights into midstream energy markets.
East Daley 2021 Market Studies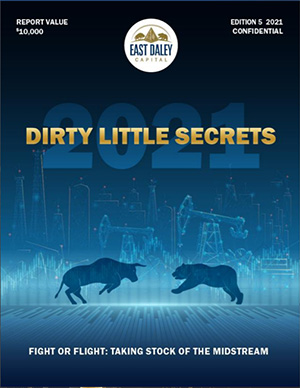 NOW AVAILABLE: Dirty Little Secrets (DLS) Annual Report - An in-depth look at the investment opportunities and risks in the North American midstream oil and gas sector providing insight into movements that will impact a midstream strategy. 

Dirty Little Secrets (DLS) Annual Report is a 250+ page reference manual and action plan to understanding and capitalizing on dynamics in the midstream sector. Building on the themes from the annual Midstream Guidance Outlook, Dirty Little Secrets includes tailored sections: Midstream Equity Financials, Commodity Fundaments, and Company asset-level analysis across East Daley's midstream companies under coverage. The report is broken down into two parts, where the first three sections are published in Q4 to highlight the trends and themes ahead of the coming year, and the fourth section, with deep insight into each company, is published at the beginning of Q1.

NOW AVAILABLE: Midstream Guidance Outlook - East Daley's thought leadership and critical perspective on the industry outlook, themes and trends for the coming year with predictions on major impacts to the Midstream sector.

Bringing together the commodity markets and capital markets with asset-level financial modeling, The Midstream Guidance Outlook, released each November, is a pre-cursor to East Daley's in-depth annual report: Dirty Little Secrets (DLS). DLS provides a comprehensive analysis of the sector including key thematic and asset-level analysis across East Daley's midstream companies under coverage.
Please complete the form below to be contacted by an East Daley representative.