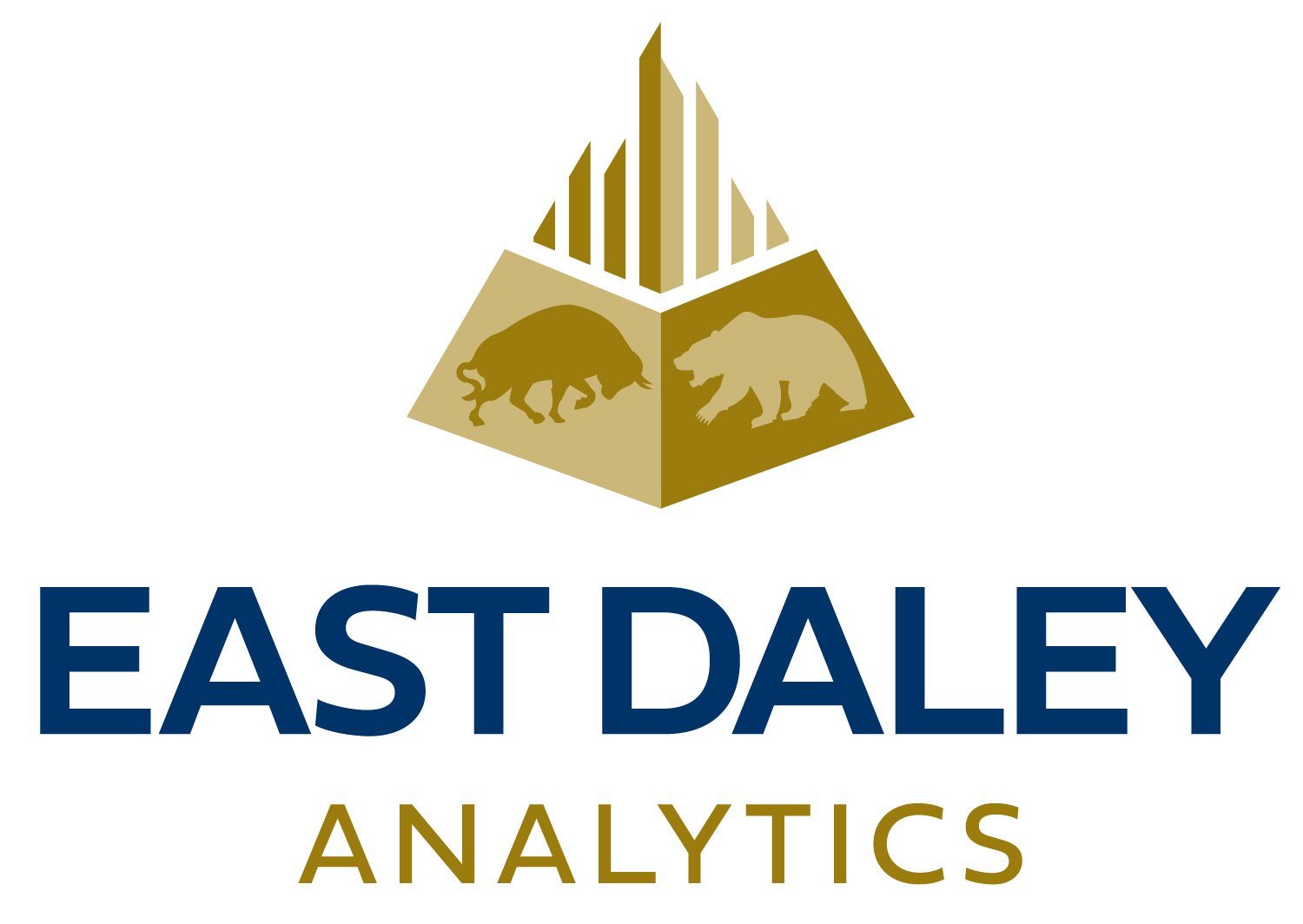 East Daley: Driving Transparency in Energy Markets
We unlock the value of midstream oil and gas data and analytics with the most accurate, real-time intelligence for better decisions and greater return.
A DIFFERENT KIND OF DATA
East Daley's focus is to find the wisdom within the data that helps our clients make the best decision. Our differentiated methodology routinely models and forecasts the energy value chain down to the asset-level, both physical and financial, triangulating multiple datasets to find unique insights. We combine that data and modeling capability with a high level of curiosity and determination to find the answers that fit our clients specific questions. Clients can work with East Daley through our energy market reports and data sets our through a consulting project.
Learn more at insight@eastdaley.com and 303-499-5940 or fill out the form below.
East Daley Backstage Pass Contributions
Spotlight Reports provide a deep dive into the fundamentals that shape the outlook for midstream energy companies.

In each report we "Spotlight" a midstream energy firm, usually one operating within an MLP structure. Our goal is to provide a comprehensive, fundamental- based view of our Spotlight companies based on a bottoms-up analysis of their assets and operations. We tear apart their asset structure to reveal what volumes are flowing, what rates are (and can be) charged, how they are exposed to commodity price risk, how their assets fit together, and what aspects of their operations provide competitive advantages in today's extremely volatile energy marketplace.

Spotlight Live Sessions are live online events, with senior members of the RBN and East Daley teams, presenting key take-aways and answering questions from the audience about the latest Spotlight report.
Daily Energy Blogs East Daley is a regular contributor to the RBN Energy Daily Energy Blog where they provide unique insights into midstream energy markets.
East Daley Recent Energy Market Insights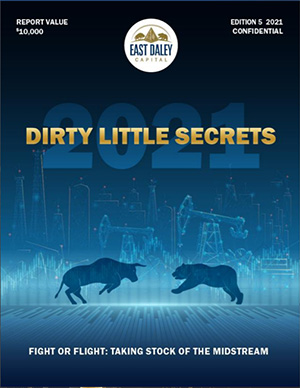 Dirty Little Secrets (DLS) Annual Report - Dirty Little Secrets is East Daley's annual market report summarizing trends we expect to shape the U.S. midstream energy sector during the year ahead. We publish the report each December, highlighting our analysis of macro themes that give subscribers an edge in the energy market. We also hold a webinar with our analysts that cover the details of the annual report. Request Report
Energy Data Studio: East Daley's Energy Data Studio is the platform to visually analyze and navigate the energy value chain. Users can now view historical and updated data on our Energy Data Studio platform, providing unmatched data functionality and visuals for easy analytics. Request Free Trial
Please click here to visit East Daley and fill out their form.