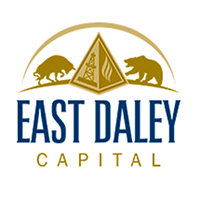 www.eastdaley.com
At East Daley, we say "No One Should Be Surprised By a Knowable Event."
East Daley Capital is a leading energy assets research firm that exposes the complex risks in the midstream energy market. In addition to using top-level financial data to predict a company's performance, East Daley delivers asset-level analysis that provides comprehensive, fact based intelligence.
Supported by a team of unbiased, experienced research analysts, East Daley provides its clients unparalleled insight into how midstream companies operate and generate cash flow. East Daley uses publicly available fundamental data and intersects that data with a company's reported financials to break midstream companies down to asset level cash flows. The result allows for more informed portfolio decisions.
Please complete the form below for additional information about East Daley Capital.