Multi-Faceted Approach Includes Regulations, New Fee, Third-Party Help
Buy Individual ReportFull Report Download for Subscribers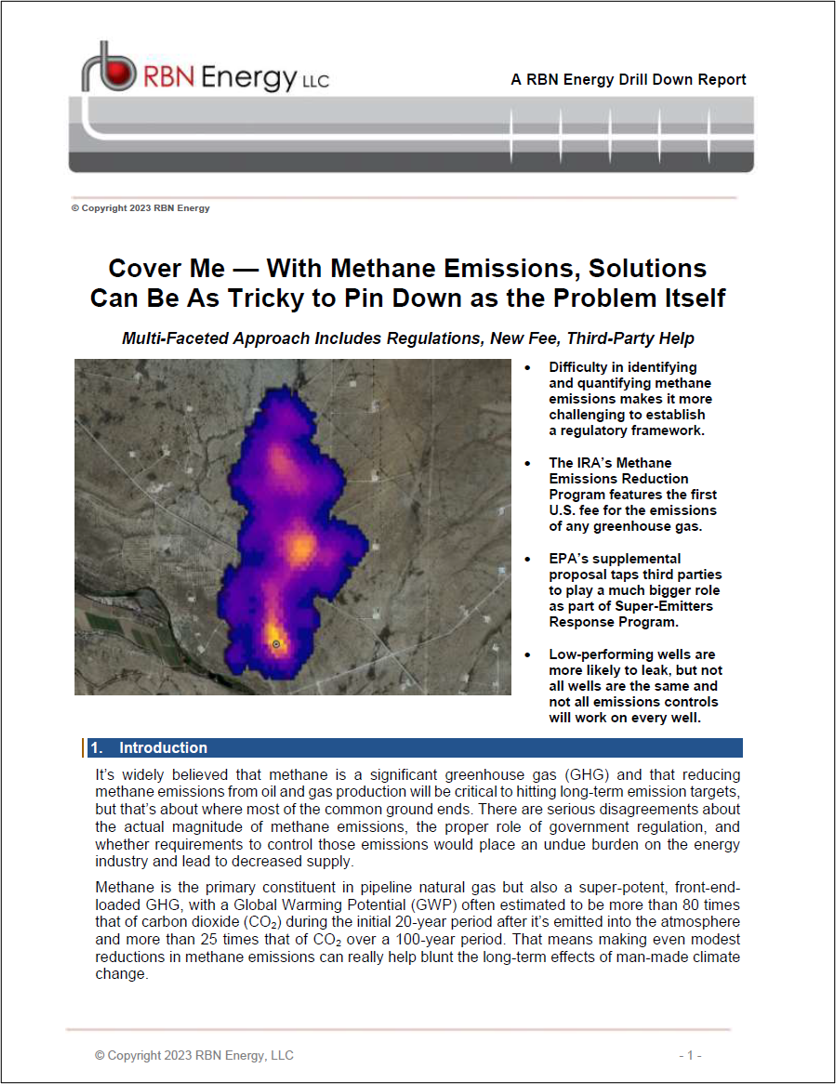 It's widely believed that methane is a significant greenhouse gas (GHG) and that reducing methane emissions from oil and gas production will be critical to hitting long-term emission targets, but that's about where most of the common ground ends. There are serious disagreements about the actual magnitude of methane emissions, the proper role of government regulation, and whether requirements to control those emissions would place an undue burden on the energy industry and lead to decreased supply.
Finding the best way to deal with methane emissions is going to be an important topic in the years to come. Each approach contributes to climate goals in a different way, and each has its own set of drawbacks and benefits.
Key takeaways from the report include:
Difficulty in identifying and quantifying methane emissions makes it more challenging to establish a regulatory framework.
The IRA's Methane Emissions Reduction Program features the first U.S. fee for the emissions of any greenhouse gas.
EPA's supplemental proposal taps third parties to play a much bigger role as part of Super-Emitters Response Program.
Low-performing wells are more likely to leak, but not all wells are the same and not all emissions controls will work on every well.
"Cover Me" is included in RBN Energy's 2023 Drill Down report series, a suite of reports covering many of the key issues expected to impact the markets for crude oil, natural gas and natural gas liquids. Drill Down reports are part of RBN Backstage Pass™ premium resources that also include Blog Archive Access, Spotcheck Indicators, Market Fundamentals Webcasts, Get-Togethers and more. By subscribing to RBN's Backstage Pass™ Premium Services, you plug into our network and get direct access to our premium resources.