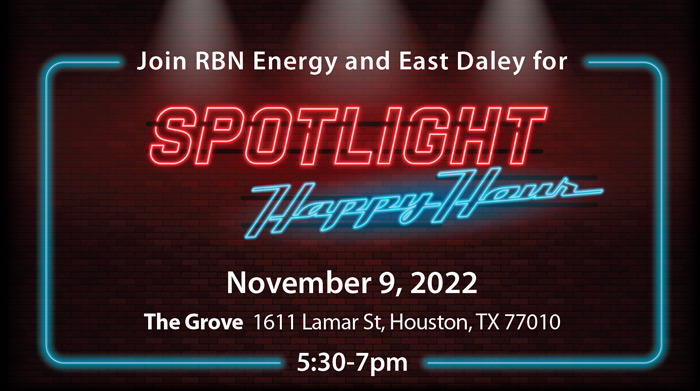 Join RBN Energy And East Daley for a Spotlight Q&A and Happy Hour!
November 9th from 5:30 – 7 PM CT at The Grove Primavera Room
Join us at our Spotlight Happy Hour for a discussion of the key takeaways from our new Spotlight report on Targa Resources. You will have the opportunity to meet the teams from RBN Energy and East Daley and ask us questions about the Spotlight Report and Live Session, plus network with some of the energy industry's best and brightest.
This event will follow the recently-published Targa Resources Spotlight Report and the Spotlight Live Session webinar being held on November 7 at 10:30 AM CT.

Please RSVP by filling out the form below: