Spotlight Live Session - Plains All American

Plains All American – Thursday, September 16, 2021 at 10:30am CT
Spotlight Live Sessions are a new type of live event RBN is now offering, in partnership with East Daley Capital and is free to Backstage Pass Members. In this 30-minute live webinar, senior members of the RBN and East Daley Capital teams present key take-aways from the latest Spotlight report and answer live questions from the audience.

The new Spotlight report provides a detailed forecast of Plains All American's financial performance over the next four years from its core Permian Basin assets and further implications of the Oryx joint venture. We also examine the performance of the company's other U.S. and Canadian transportation assets, the storage and terminal assets in its Facilities segment, and the marketing activities in its Supply & Logistics segment.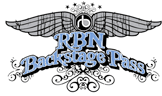 Once a Backstage Pass member, return to this page to view replay of the Spotlight Live Session.
Spotlight Live Sessions focus on Spotlight reports available to Backstage Pass Members as part of the Drill Down report series. Spotlight is a joint venture of RBN Energy, LLC and East Daley Capital Advisors, Inc. Spotlight reports provide "deep dives" into the fundamentals that shape the outlook for midstream energy companies.

Spotlight should not be viewed as investment advice.