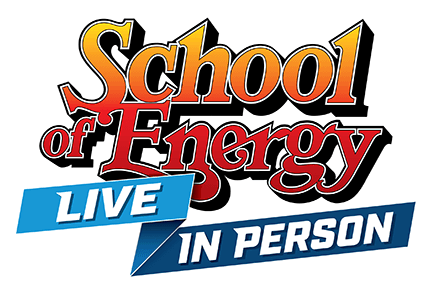 Held May 17-18, 2022 in Houston, TX
It had been nearly two and half years since the last School of Energy was held in-person instead of online. So, as Rod Stewart likes to say, it is really time to be back at school. Back to a live learning experience and networking. And that is just what we did May 17-18, 2022 –– back in Houston for a new, updated School of Energy designed with energy transition in mind.
Attendees
For those who attended the School of Energy, please make sure you are logged into the profile that is associated with your School of Energy License and click the Attendee Page button on the left-hand menu to access all your materials. If you don't know your profile name and password, please contact Drew Kicey at Dkicey@rbnenergy.com. Click HERE if you don't remember your password.
COMING SOON: School of Energy Encore – Available May 27, 2022
For those who were not able to attend our most recent School of Energy conference held on May 17-18, 2022, we have great news:  all the material from the conference will be available online for purchase by Friday May 27, 2022.
What You Will Get
Over 16 hours of streaming video breaking down our latest market analysis, forecasts, and "what it all means" for oil, gas, NGL, CO2, Hydrogen, and Renewable Diesel markets
Complete slide decks of the presentations to comb through and absorb at your convenience
13 model spreadsheets, along with step-by-step video and PDF instructions so you can run your own scenarios