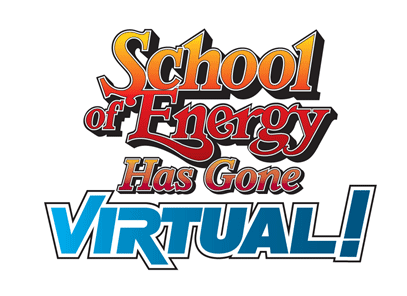 Hydrocarbon Markets in a Decarbonizing World
Join Us Tues-Wed November 9-10, 2021 ONLINE
This is a time of transition for energy markets. But it is going to be a bumpy transition. Upstream, midstream and downstream companies must live, work and produce hydrocarbon-based products the way the world works today, but at the same time prepare for, and invest in a transitioned energy market that many believe means net-zero greenhouse gas emissions – not including hydrocarbons. That is what School of Energy Virtual – Fall 2021 is all about!
We will consider the most important developments that energy markets must deal with in the real world of today but do so in the context of a greener future that could represent radical changes in how energy commodities are produced, transported and used. Already this year we are seeing some evidence of what this future might look like with natural gas and NGL prices soaring. Economies that have moved rapidly toward decarbonization find themselves in trouble when renewables don't produce enough energy, and they are stuck with paying whatever price for hydrocarbon energy is necessary to keep the lights on.
This is nothing like other natural gas, crude oil, NGL or renewables conferences! Instead, we'll highlight the interdependencies between the markets in an instructional and interactive format and we'll do everything we can to make the experience just like our in-person conferences, including live Q&A, real-time access to presentation materials, and downloadable models.
This School of Energy will be VIRTUAL. We will webcast the entire School in real-time, November 9-10. We have updated our content to reflect the massive changes we've seen over the past year, along with additional faculty and updated models. But the big change is the addition of an entire half day dedicated to what we believe are the most important hydrocarbon-related issues in the energy transition. That means CO2, hydrogen and renewable fuels – especially renewable diesel.
Buy Your Ticket Today for $1,250 USD
Or Contact us for group rates at tjbraziel@rbnenergy.com
---
Testimonials from previous School of Energy attendees:
Here are a few testimonials from graduates of our Spring 2020 School of Energy.
"Your slides for taking people through the spreadsheets were terrific — hat goes off to David — he was great at explaining things."
"David Braziel…really stood out. I really liked the deep dive into refinery processes and David's conclusions were great."
"Good information, clearly presented by experts in their fields."
"I am a beginner to the energy industry, so I appreciate how there were fundamentals classes."
---
The event will be held November 9-10, 2021 ONLINE. Tuition is payable in U.S. dollars via credit card at the link below.  Credit cards from some countries may not be accepted by our website. If you have problems or special payment circumstances, please contact school@rbnenergy.com.
Event Date
November 9-10, 2021
Event Contact
RBN Energy

888-612-9488

school@rbnenergy.com
Note: Course materials will be provided to attendees via this website. To ensure access, please purchase conference registration using the login of the person who will attend. You may also contact school@rbnenergy.com for group registrations.
Discounts are available for groups of three or more. For more information on group rates, call 888-613-8874 or fill out the form below.
You may substitute your registration with another member of your organization up to 48 hours prior to the beginning of the event. Cancellations must be received in writing by November 1, 2021. There will be a $195 charge for all cancellations and changes to paid registrations. In the event the conference is cancelled, RBN's liability is limited to the refund of the conference fee only. RBN reserves the right to modify the contents of this program without prior notification. Unauthorized "Watch Parties" are strictly prohibited.