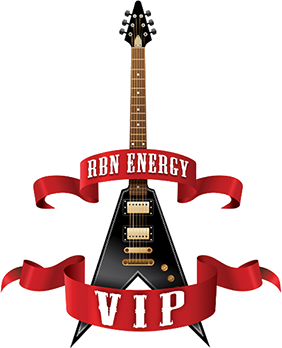 RBN customers are welcome to build their own custom package of reports, which can include discounts of up to 40% off the individual rates.  For our biggest fans who want to subscribe to every report and service we offer, you may sign up for the VIP Package. The VIP Package includes every subscription based report we offer at the best annual rate. For those whose needs are more focused, you are encouraged to mix and match all of our existing services listed below, or schedule a time with a RBN solutions advisor to review these offerings together. Discounts increase the more services you buy and the more users you add.
Multi-seat and corporate subscription discounts are available.
PRIVATE CONCERT – With a Corporate subscription to the VIP Package, Rusty Braziel will make an in-person presentation of RBN's latest Market Macro assessment of crude oil, natural gas and NGL markets, including production trends, supply/demand balances, infrastructure developments and our outlook for pricing.  We will do our best to schedule Rusty's presentation around your requested timing within the first three months of your VIP RBN Backstage Pass™ subscription.
For additional information on VIP Package, Custom Package Pricing, and Corporate Licenses, please complete the form below or contact TJ Braziel at tjbraziel@rbnenergy.com 281-819-1983.