July 2023 Edition Now Available
The U.S. refinery industry regularly faces the impact of an array of evolving financial and other influences both from home and abroad. The sliding scale of crude oil production and its cost, the path to cleaner energy sources, and the ever-changing demands for refined products are all influential factors. Additionally, changes in the structure of the industry, such as closures and expansions of refineries, also play a pivotal role. These elements build a complex landscape in gasoline, middle distillates, resid, and renewable fuels sectors and, while it may be difficult for industry insiders to predict the forthcoming turns in this refined product journey, it becomes exceedingly vital to stay updated with the most recent events.
To provide clarity on this ever-evolving market, RBN's Refined Fuels Analytics division (RFA) has released its second Future of Fuels study. This insightful publication is dedicated to offering an exhaustive understanding of the diverse factors influencing crude oil and fuel markets, and their interconnectedness. Exuding clarity amidst future uncertainties, this latest study from RFA delves into the outlook for both crude oil and the refined products industry. Future of Fuels dispenses comprehensive analysis and projections surrounding critical elements shaping the dynamics of the petroleum market- ranging from price and its interrelationships, supply and demand of petroleum, the role of alternative fuels, to refining capacity and utilization.
---
Future of Fuels Webcast Replay: You may now watch a replay of the webcast held in July 2023 in which RFA executives and Future of Fuels leaders, John and Robert Auers discussed the key findings from the July 2023 report. They discussed some of the challenges and opportunities the market will face in the coming years. We also briefly covered what is included with the Future of Fuels package and ended with a live Q&A session with our audience.
---
Key Features:
Overview of short- and long-term outlook for refining/biofuels industry
Analysis of U.S. and global refining capacity, including new projects and closures
Updated forecast of global and regional product demand, including focus on the U.S.
Discussion on biofuels and alternative vehicles, including EPA's renewable volume obligations
Review of U.S. refinery product supply and crude demand by PADD
Analysis of upstream and midstream developments for crude oil and refined products
Price forecasts for various benchmarks, differentials, crack spreads, RIN pricing, and natural gas pricing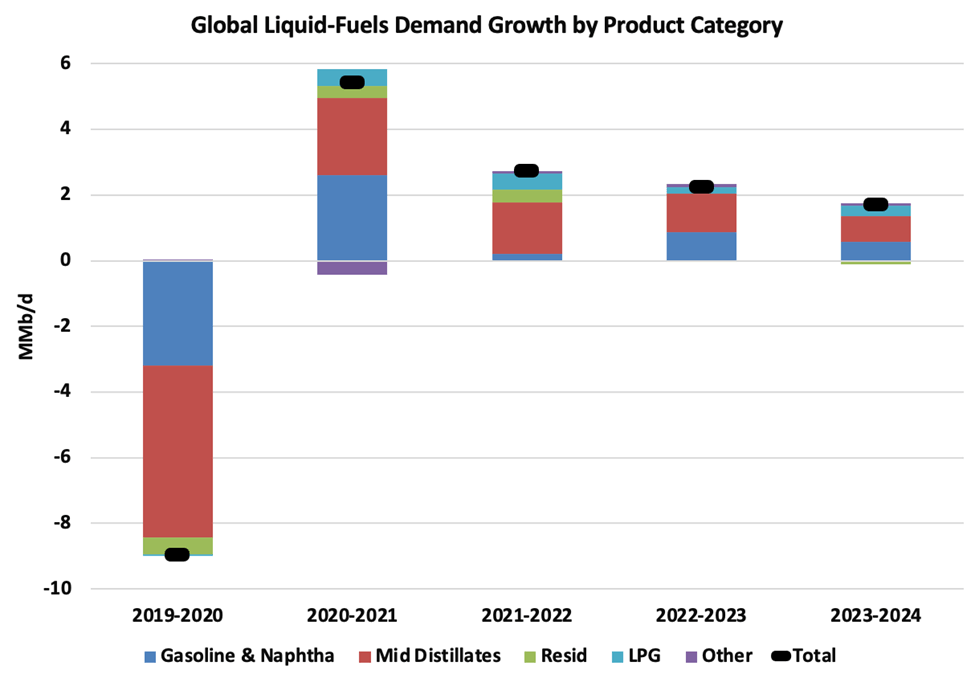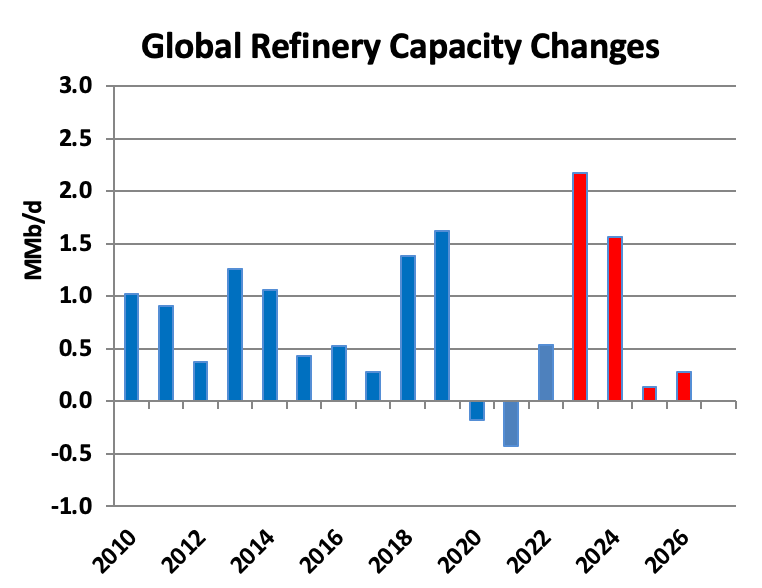 What you get twice a year

PDF report
- Comprehensive analysis on domestic and global crude, products, and more.

Excel files
- Spreadsheets detailing the forecasts, tables and charts presented in the report and more.
New Ways To Buy
You may now choose to subscribe annually to the PDF only, as well as the full package of PDF and data files. Please contact us to discuss your subscription options.
Learn More
The second edition of Future of Fuels is now available and has an optional add-on private virtual presentation of our findings by RFA senior analysts scheduled on a first-come, first-served basis. Subsequent issues of this product, which will include fresh updates of all the market analysis and forecasts within Future of Fuels, will be issued on a bi-annual basis in February and July each year. For more information, contact your RBN representative or fill out the form below.
Contact Us to Learn More