Crude oil production is off in most U.S. shale plays and at today's prices will continue falling, but offshore Gulf of Mexico (GOM) output is resurging like a genie and it looks like 2016 will be another solid year. That means, with existing GOM wells producing at full throttle and new offshore production due online, U.S. production as a whole is down by less than you might expect, given that oil prices are stuck well under $35/Bbl. Today we begin a review of the resilience of GOM oil production, efforts to reduce costs, and new projects coming online.
The collapse in oil prices since mid-2014—and the consensus that they could stay low for some time—is finally having a steady, negative effect on U.S. crude production. According to Energy Information Administration (EIA) monthly crude oil production statistics, total U.S. production from all 50 states and offshore areas (blue line in Figure 1) peaked in April 2015 at 9.6 MMb/d, and has been declining in a zig-zaggy way ever since. By October (latest monthly EIA data) it had fallen 4% from it's April high to 9.3 MMb/d. Yet output for the Gulf Coast region as a whole, which includes Texas, New Mexico, Louisiana and the GOM—was down only 3% since April (to 5.7 MMb/d in October). That region's overall decline was relatively lower than the U.S. total because production in the GOM increased 5% between April and October 2015 (black dashed circle on red line in Figure 1), compared to a 6% decline in onshore Gulf Coast output (purple dashed circle on the green line) over the same period.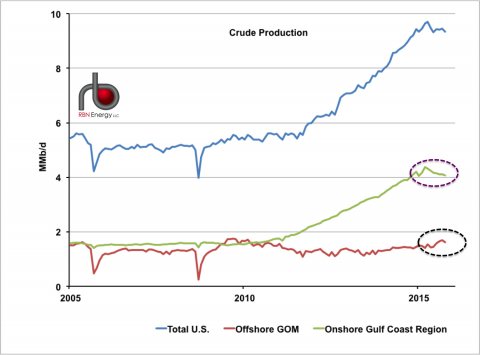 Figure 1, Source: EIA; (Click to Enlarge)
Typically, it's been strong Gulf hurricanes that cause downward spikes in GOM production—some of the biggest falls coming after Katrina and Rita in 2005 and Gustav and Ike in 2008 (see red-line downward spikes in Figure 1). But as we said a while back in Bridge Over Troubled Water, it took a man-made disaster, the Macondo/Deepwater Horizon blowout in April 2010, to effectively halt new drilling in the GOM; between March 2010 and September 2011 production in the Gulf fell by 510 Mb/d (or 32%) to 1.09 MMb/d. Gulf exploration and production companies finally got their sea legs back, though, adding new GOM infrastructure and drilling new wells, and in the past four years, crude output in the GOM (most of it medium sour crude) is up 48%, to an impressive 1.6 MMb/d in October (2015). Examples of this Gulf rebound include Shell's Cardamom site (225 miles southwest of New Orleans), which started producing—and feeding oil to Shell's Auger platform--in September 2014; the side-by-side Jack and St. Malo projects (owned by Chevron and others) in the GOM's Walker Ridge region, about 280 miles south of the Big Easy, whose output began in December 2014; and Hess and Chevron's Tubular Bells project, in the Mississippi Canyon (135 miles southeast of New Orleans), which started up the same month. As we discussed a year ago this month in a blog that focused on Tubular Bells, the GOM and onshore shale plays are very different animals, and their developers have different time-horizons in mind when making key decisions. Production rates from most shale wells peak high and early; a well that starts producing today will generate about half of its oil within a year or so. As we've seen the past year and half, shale producers understandably respond to sharply lower oil prices by limiting their drilling to hot spots where initial production is high enough to provide rapid returns that cover their costs. That's led to a big drop in rig counts, and (more recently) a drop in production in what had been fast-growing regions like the Bakken and the Eagle Ford. It costs a lot more up-front to develop hydrocarbon basins in the GOM, but—unlike shale plays--production rates at the best GOM wells remain high and flat for several decades.
To access the remainder of The Crude Genie? - Gulf Of Mexico Oil Output Remains Strong, Offsetting Shale Decline you must be logged as a RBN Backstage Pass™ subscriber.
Full access to the RBN Energy blog archive which includes any posting more than 5 days old is available only to RBN Backstage Pass™ subscribers. In addition to blog archive access, RBN Backstage Pass™ resources include Drill-Down Reports, Spotlight Reports, Spotcheck Indicators, Market Fundamentals Webcasts, Get-Togethers and more. If you have already purchased a subscription, be sure you are logged in For additional help or information, contact us at info@rbnenergy.com or 888-613-8874.