Although the current narrow price differentials between U.S. domestic crude (including Eagle Ford condensate) and international market prices suggest no flood of exports is likely in the short term, the considerable existing marine dock capacity at Corpus is already capable of shipping out over 750 Mb/d of crude and condensate and is still expanding. That could make Corpus a major center of crude exports going forward. Today we conclude our series with a look at infrastructure in the Ingleside area of Corpus Christi and preview our final Drill Down report for 2015 that provides deeper analysis and commentary on Corpus Christi infrastructure.
If the Shale Era has taught us anything, it's that the energy industry's infrastructure needs are a moving target. With crude production soaring over the past few years in regions like the Bakken, Permian and Eagle Ford, the nation's pipeline networks needed a major re-do. A good deal of that re-plumbing involved developing transportation to deliver booming inland crude production to coastal refineries. In the South Texas Eagle Ford the result was repurposing of existing pipelines and build out of new additions that led to over 1.5 MMb/d of capacity to deliver crude and condensate to Corpus coming online in the space of 3 short years. But the relatively limited capacity to refine that crude at local refineries led to as much as 750 Mb/d of surplus supplies hitting the water at Corpus. Some of that Armada of crude was exported to Canada (where there were no restriction on exports) but the bulk was shipped short distances to Gulf Coast refineries in Texas and Louisiana. Meantime refineries sought to expand their ability to process light Eagle Ford crude and midstream companies planned condensate splitters to produce refined products that had no export restrictions. Then in 2014 a new interpretation of export regulations to permit the export of condensate processed through stabilization towers led some of the same companies to abandon splitter plans and look at building stabilization capacity at or near Corpus instead. Now the December 2015 lifting of export restrictions could switch the focus again - to understanding where Eagle Ford and increasingly Permian crude can be marketed overseas, if and when the economics allow.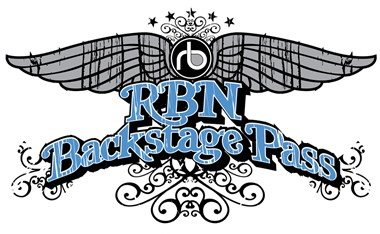 Corpus Christi Bay: South Texas' Crude Window On The World
We have released our last 2015 Drill-Down report for Backstage Pass subscribers examining the status of crude/condensate production in the Eagle Ford and Permian basins, pipeline connections to Corpus Christi, as well as processing facilities and marine dock infrastructure to deliver to domestic and export markets.
More information about Corpus Christi Bay: South Texas' Crude Window On The World  here.
This seven-part series has focused on the infrastructure that supports the movement of crude oil and condensate from the Eagle Ford (and, to a lesser degree, the Permian) to processing plant or marine docks in and near the South Texas port city of Corpus Christi. In our series opener, we provided a refresher course on lease condensate (an ultra-light form of crude oil with an API degrees gravity level of 45 or 50 or more), discussed why condensate (with its lighter range of hydrocarbons) is less desirable to Gulf Coast refineries configured to process heavier crudes, and described the rapid rise of crude and condensate output in the Eagle Ford and the Permian. In Episode 2, we took a high-level look at how crude and condensate moves from the Eagle Ford and the Permian to Corpus (and from the Permian to Houston and Cushing, OK), then started a detailed review of pipelines to Corpus, including Plains All American's (PAA) Cactus Pipeline from the Permian's Delaware Basin to Gardendale and the first of several pipelines that move crude and condensate from the Eagle Ford to Corpus. The rest of those pipelines were discussed in Episode 3 and Episode 4; that fourth episode also described existing and planned refinery capacity in Corpus. Then, in Episode 5, we looked at the condensate processing capacity in the region (condensate splitters and condensate stabilizers), and Episode 6 we considered crude/condensate storage facilities and marine docks in Corpus proper.
Join Backstage Pass to Read Full Article