Corpus Christi has emerged as an important crude refining and distribution market hub for Eagle Ford and Permian Basin crude and lease condensate. Corpus has a lot going for it: it's close to--and well-connected by pipeline with--the Eagle Ford, it has new and potentially growing connections with Permian; and Corpus and its environs boast considerable crude/condensate storage, refining and processing capacity, as well as one of the nation's busiest ports. Today we continue our review of Eagle Ford crude/condensate pipelines feeding Corpus including Kinder Morgan, NuStar, Magellan and Harvest pipelines.
Just over 100 years ago, a San Antonio land-development company, Hurst & Brundage, established the town of Gardendale, TX, seeing promise in the facts that the patch of dry earth was the crossroads of two railroads (the International-Great Northern and the San Antonio, Uvalde & Gulf) and sat atop an aquifer that could support irrigation. The developer's dream—lush farms, prosperity—wasn't realized; by the 1940s Gardendale was in decline and in the 1970s a historian referred to it as "a ghost town." Well, Gardendale is anything but a ghost town now. Over the past few years the town has become a hub of hydrocarbon-related activity: railroads moving oil-field equipment and frac sand in, and pipelines and storage facilities managing the flow of huge volumes of crude oil and condensate out of the Eagle Ford (and, via the Cactus Pipeline, inbound from the Permian too).
In Episode 1 of this series, we provided a brief refresher course on what lease condensate is (an ultra-light form of crude oil with an API degrees gravity level of 50 or more) and discussed why condensate, with its lighter range of hydrocarbons, is less desirable to Gulf Coast refineries configured to process heavier crudes. We also described the rapid rise of crude and condensate output in the Eagle Ford and the Permian and noted that production from both plays remains high, despite the 2014 oil price collapse. In Episode 2, we took a big-picture view of pipelines from the Eagle Ford and Permian to Corpus and Houston, and then started a detailed look at crude and condensate infrastructure in the region with a discussion of Plains All American's (PAA) Cactus Pipeline from the Permian to Gardendale, as well as PAA and Enterprise Products Partners' Eagle Ford Joint Venture Pipeline from Gardendale to refineries in Three Rivers and Corpus Christi and to other markets via marine docks at Corpus. (Recall that the Eagle Ford JV Pipeline also can ship crude and condensate to Houston through a connection to the Enterprise Crude Pipeline terminal at Lyssy.) Today we continue our look at crude/condensate pipelines from Gardendale to Corpus Christi.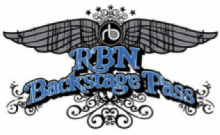 FUNDAMENTALS WEBCAST THURSDAY!!
RBN Energy's next Fundamentals Webcast for Backstage Pass subscribers has been scheduled for this Thursday, December 17rd at 2:30pm central time.
Double Eagle Pipeline/Kinder Morgan and Magellan Midstream Partners
The Double Eagle Pipeline (see Figure 1) is a 140-mile, 100 Mb/d pipeline (expandable to 150 Mb/d) that moves batches (as defined by the pipe's tariff) of "general grade" condensate (45 to 53 degrees API) and "chemical grade" condensate (54-65 degrees API) from the Gardendale hub in the (pink-shaded and yellow-shaded) oil and wet gas production windows of the Eagle Ford to the Three Rivers hub and from there to Corpus Christi (red line to lower left of Figure 1). Completed in the second quarter of 2013, Double Eagle is a 50/50 joint venture of Kinder Morgan and Magellan Midstream Partners; Kinder Morgan is the operator.
To access the remainder of Walk This Way—Kinder, NuStar, Magellan and Harvest Crude/Condensate Pipelines Feeding Corpus you must be logged as a RBN Backstage Pass™ subscriber.
Full access to the RBN Energy blog archive which includes any posting more than 5 days old is available only to RBN Backstage Pass™ subscribers. In addition to blog archive access, RBN Backstage Pass™ resources include Drill-Down Reports, Spotlight Reports, Spotcheck Indicators, Market Fundamentals Webcasts, Get-Togethers and more. If you have already purchased a subscription, be sure you are logged in For additional help or information, contact us at info@rbnenergy.com or 888-613-8874.