Fast-rising propane production in the Marcellus and Utica shale plays, the reversal and repurposing of the Cochin Pipeline and other factors have exposed gaps in the midstream infrastructure that shuttles and stores large volumes of propane within the U.S.  Perhaps one of the most obvious of those gaps is the inability to pipe propane from Ohio/West Virginia/southwestern Pennsylvania to big propane consumption areas in the nation's heartland.  Enterprise Products Partners has been working on a fix—a relatively short pipeline across northern Illinois that it seems would add a lot of flexibility per mile.Today, we consider Enterprise's planned propane takeaway project and how it might affect the propane market.
The U.S. midstream sector has spent the past few years playing catch-up, addressing as quickly as it can the hydrocarbon-delivery challenges created by the shale era.  As we've said many times, whether discussing crude oil, natural gas or natural gas liquids (NGLs), the crux of the problem has been that the pipeline networks designed decades ago to move product from production areas A and B to consumption areas C, D and E don't match the new reality.  Take the U.S. Energy Information Administration's Petroleum Administration for Defense District 1 (PADD 1), which includes the entire East Coast plus Pennsylvania and West Virginia. Gas and NGL production (including propane) in PADD 1 has been skyrocketing, leaving PADD 1 with almost enough propane to meet its wintertime heating needs but with way too much propane during the spring, summer and fall, when demand slackens. The problem is, the infrastructure built to serve the old reality—namely, moving propane from Gulf Coast production areas to either the Midwest/Great Plains (PADD 2) or Northeast (PADD 1) consumption areas--doesn't allow for propane to be piped from the Marcellus/Utica to PADD 2 consumption centers or, if it makes sense, to the Conway, KS, trading and storage hub or even to the NGL hub in Mont Belvieu, TX, from which propane could be exported.  (The only way to move propane west from PADD 1 to PADD 2 right now is by truck or rail, and neither is very cost-efficient, particularly given how low propane prices have been.) That's left Marcellus/Utica propane producers with only a couple of alternatives – get on board one of the few cargos of propane exported out of the ETP/Sunoco Marcus Hook, PA terminals (several cargos were exported out of Marcus Hook in July), or scramble to find places to rail their semi-stranded propane to storage in PADD 1 or somewhere in the general vicinity until winter demand kicks in and they can bring it back.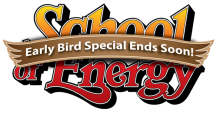 SCHOOL OF ENERGY HOUSTON!
EARLY BIRD SPECIAL ENDS IN 3 DAYS !! - August 28, 2015
+ Pre School International Energy Day
RBN's School of Energy returns to Houston with Guest content, CPE Credits and our full energy curriculum.
Houston - September 28 - 30, 2015
Enterprise Products Partners (EPD) has proposed a solution for some of these propane barrels.  The company owns an extensive network of NGL pipelines (see Figure 1). These include the TE Products Pipeline Co. (TEPPCO) system, which arcs between Mont Belvieu, TX, across the Texas-Louisiana border and into the Northeast (generally tracking the Mississippi and Ohio rivers), with a spur to Chicago; and—to the west--the Mid-America Pipeline (MAPL) system, which runs between the Rockies, down to Hobbs, NM, over to Conway, KS, and up to southern Wisconsin (and is connected to a couple of other Enterprise pipes that get it all the way to Mont Belvieu).. As you look at Figure 1, focus on the elements of these systems with the thicker, purple and hashed purple-and-red lines, which are capable of moving propane (sometimes by "batching"—or sending slugs of propane between slugs of other individual NGLs or NGL mixes—see You Can't Always Get Out What You Put In for more on how pipeline systems operate). The solid purple sections can move product—including propane--in one direction (from West Texas and the Texas Panhandle to Mont Belvieu, and from southern Indiana to Chicago); the hashed purple-and-red sections can move product in either direction, depending on the market need and pricing logic at the time.
To access the remainder of Can't Get Next To PADD 2—Moving Marcellus/Utica Propane To The Heartland you must be logged as a RBN Backstage Pass™ subscriber.
Full access to the RBN Energy blog archive which includes any posting more than 5 days old is available only to RBN Backstage Pass™ subscribers. In addition to blog archive access, RBN Backstage Pass™ resources include Drill-Down Reports, Spotlight Reports, Spotcheck Indicators, Market Fundamentals Webcasts, Get-Togethers and more. If you have already purchased a subscription, be sure you are logged in For additional help or information, contact us at info@rbnenergy.com or 888-613-8874.