U.S. production of propane from gas processing has more than doubled since 2010 and now exceeds 1.1 MMb/d.  Together with another 300 Mb/d from refineries, that is far more propane than the U.S can use.  Consequently, U.S. exports of propane have been booming, reaching more than 700 Mb/d in July.  But that has not been enough exports to keep propane inventories from filling to the brim, now up to more than 90 million barrels, about 10 million barrels over the five year high.  About the only thing that has been holding back even more exports is shipping costs.   The cost of ships that move most of the propane to overseas markets, called Very Large Gas Carriers, or VLGCs (gas meaning LPG, not natural gas), have been high since U.S. exports started ramping up and then blasted to the moon this summer in response to huge export volumes and logistical tangles in global markets.  But that's all about to come to an end.  There is a flotilla of new LPG vessels that were ordered many months ago that are scheduled to hit the market in 2015 and 2016.   In today's blog we review how U.S. LPG exports are likely to respond to the coming massive increase in VLGC shipping capacity.
Previously on LPG Exports
RBN has posted a number of blogs on the growing waterborne LPG (liquefied petroleum gas, a term that encompasses both propane and butane) export trade including a primer series in March 2014 detailing the ABC's of the weights and measures involved in LPG shipments. Episode 1 of that series contained our Rosetta Stone of weights, shipping volumes and conversion factors. Typical U.S. pricing units for natural gas liquids (NGLs) including propane and butane are cnts/Gal or $/Bbl but international LPG transactions are typically priced in $/Metric Ton ($/MT) and vessel shipments are measured in cubic meters (cbm). Episode 2 in our LPG primer covered shipping – including common gas carrier vessel sizes – such as the very large gas carriers (VLGCs) referred to in this post that can carry 60 – 80 thousand cbm or 375-530 MBbl. Figure 1 below shows the Clipper Sirius that can carry approximately 75 thousand Cbm or 0.5 MMBbl of propane. VLGCs are fully refrigerated – meaning that the cargo temperature is maintained at -48 Celsius (-54.4 Fahrenheit), which is below the boiling point of both propane (-42 C, - 44 F) and butane (-1 C, 30 F). VLGCs keep their cargoes at a normal pressure range of 0.5 bars. Episode 3 in our LPG primer covered freight rates and voyage calculations – explaining typical charter and spot contract terms – with a worked example in Episode 4 that you can refer back to for the nitty-gritty concerning what follows.  [Note – Although this blog is primarily about propane exports, U.S. butane is also exported, and the two members of the LPG family share dock facilities and shipping capacity, although propane makes up the lion's share of exports. In 2014, U.S. butane exports were only about 15% of the total U.S. LPG export volume.  Nevertheless, references to LPG transportation and international demand in this blog include both propane and butane volumes.]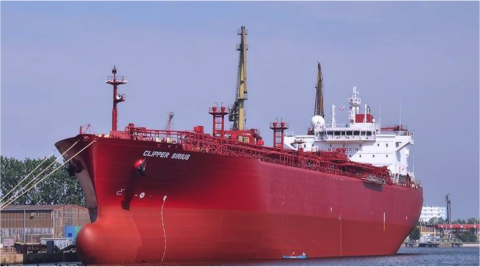 Figure 1; Source: www.marinetraffic.com (Click to Enlarge)
The past few years have seen big changes in propane imports and exports.  Prior to 2010, the U.S. was a net importer of propane.  However, between 2005 and 2010 net imports declined steeply from nearly 200 Mb/d to only 14 Mb/d.  In 2011, the U.S. became a net exporter.  Exports then grew rapidly to more than 420 Mb/d (propane and propylene) in 2014 according to EIA (Energy Information Administration).  A few weeks back we reported a hiccup in this onslaught of propane exports (see Nowhere to Run), reportedly due to weather related issues along the Gulf Coast and a shortage of VLGCs.  But that did not last long, and Gulf Coast propane exports bounced back to record levels in June and continued strong through July, averaging above 700 Mb/d.  That level of exports would have been even higher if not for huge spikes in freight rates, impacted by a shortage of VLGCs due to high levels of U.S. exports aggravated by logistical tangles in overseas markets. 
To access the remainder of Boats to Build – Propane Markets and the Flotilla of LPG Vessels Just Over the Horizon you must be logged as a RBN Backstage Pass™ subscriber.
Full access to the RBN Energy blog archive which includes any posting more than 5 days old is available only to RBN Backstage Pass™ subscribers. In addition to blog archive access, RBN Backstage Pass™ resources include Drill-Down Reports, Spotlight Reports, Spotcheck Indicators, Market Fundamentals Webcasts, Get-Togethers and more. If you have already purchased a subscription, be sure you are logged in For additional help or information, contact us at info@rbnenergy.com or 888-613-8874.