Crude oil distribution to Houston area refineries is still being re-plumbed to reflect the ongoing transition to domestic supply. Estimates of current crude pipeline flows indicate as little as 43% of inbound pipeline capacity is being used - but new projects could add over 1 MMb/d to inbound supplies by early next year. Today we start a new series reviewing how well crude infrastructure is meeting Houston area logistic challenges.
About a year ago we posted an in-depth series covering the Houston refining region with an emphasis on crude storage (see Saving All My Crude For You – Part 7 – the final episode - for links to the others). Since then a lot has changed in the oil market in the wake of the crude price crash, the subsequent pull back in drilling, and changing production forecasts (see All About That Base). For one thing - new midstream infrastructure project announcements are less frequent than they used to be because of lower future crude production expectations. But even though many large crude oil pipelines planned during booming production from 2012 to 2014 have now come online – a number of infrastructure challenges have yet to be resolved. Last year's drop in crude prices caused a huge build up in crude inventories because of the contango market (where future prices are higher than today – incentivizing storage – see Skipping the Crude Contango). That prompted market concerns about whether storage space would run out. And although the build out of pipelines to the Gulf Coast from nearby basins such as the Permian and the Eagle Ford has been relatively smooth – that has not been the case for crude travelling from Western Canada (see Keep On Pushing) or North Dakota (see The End of The Line). Along the Gulf Coast the movement of crude from west to east has also been far from smooth with a lot of barge and tanker traffic required to bypass pipeline congestion (see Crude By Barge Traffic Along the Gulf Coast). Growing exports of processed condensate also pose a challenge for the distribution system because they have to be segregated en-route to marine docks (see Condensate City). We start this series by revisiting the crude supply/demand balance in the Houston area.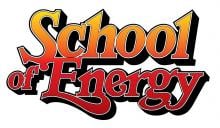 SCHOOL OF ENERGY HOUSTON!
+ Pre School International Energy Day
RBN's School of Energy returns to Houston with Guest content, CPE Credits and our full energy curriculum.
Houston - September 28 - 30, 2015
Increased Supply
Table #1 lists 11 incoming crude oil pipelines into the Houston region as of July 2015. The first column lists the pipeline names and the second column the operators. Some of these are brand new and others such as row #1 – the Cameron Highway Offshore Pipeline (CHOPS) have been around for more than 10 years (start dates are in the far right column). The third column identifies the origin of the pipeline. Column #4 is the current pipeline nameplate capacity – how much it can potentially carry. Column #5 shows pipeline flow data estimates from our friends at Genscape (where available) except for rows #1 and #2 that are Q1 2015 estimates from operator Genesis Energy. The Genscape flow numbers are based on daily averages for 2015 through July. Column 6 in the table is future capacity expected online at the start date indicated in the final column. The following bullet points summarize these pipelines:
To access the remainder of Stairway to Houston – Evolving Crude Supply and Demand In The Houston Area you must be logged as a RBN Backstage Pass™ subscriber.
Full access to the RBN Energy blog archive which includes any posting more than 5 days old is available only to RBN Backstage Pass™ subscribers. In addition to blog archive access, RBN Backstage Pass™ resources include Drill-Down Reports, Spotlight Reports, Spotcheck Indicators, Market Fundamentals Webcasts, Get-Togethers and more. If you have already purchased a subscription, be sure you are logged in For additional help or information, contact us at info@rbnenergy.com or 888-613-8874.