A few years ago, water-based or "hydraulic" fracturing emerged as a viable, cost-effective technique for coaxing large volumes of natural gas and crude oil out of U.S. shale formations. Calling it a game-changer is not an overstatement. In the shadows, another approach to fracturing was being developed, one that uses a liquefied petroleum gas (LPG) or propane gel and appears to offer some noteworthy benefits over tried-and-true hydraulic fracking. Today, we consider the potential for niche applications (and maybe much more) for fracturing that's based on a hydrocarbon-based gel—not water.
New York State recently imposed a ban on the use of high volume hydraulic fracking (involving more than 300,000 gallons of water per well). The ban follows a 7-year moratorium on the technology and appears to put the kibosh on the use of fracking to recover crude and natural gas in the Empire State, whose southern tier (from Buffalo to the Hudson River) is part of the hydrocarbon-rich Marcellus/Utica. But New Yorkers are an innovative lot; native sons George Eastman invented the Kodak camera and rolled photo film, Jonas Salk thought up the polio vaccine, and Peter Cooper invented Jell-o (and, to show the breadth of his abilities, he also built the first steam locomotive in the U.S.). Now, faced with a prohibition on water-based fracturing, Tioga Energy Partners (TEP) plans to use not water (or Jell-o) but an LPG/propane gel to fracture tight underground formations in New York's Tioga County, deliver proppant and allow hydrocarbons to flow into a well. More on TEP's plans in a moment; first, a summary of how LPG fracking (also known as propane gel fracking) works, and the economic and other benefits it offers. As we have previously explained, hydraulic fracking involves injecting millions of gallons of water (an incompressible—widely available, and generally cheap—fluid) and proppant (usually sand) at high pressure into a horizontal well (see "Tales of the Tight Sands Laterals" for more on fracking and "When The Sand Goes Down" for more on proppants).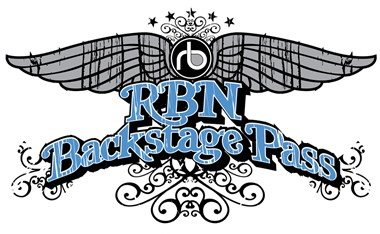 It's Not Supposed To Be That Way- Part 2: What Happens to New NGL Infrastructure If Production Growth Slows?
We have just released the sixth in our 2015 Drill-Down report series for Backstage Pass subscribers examining the impact of low crude prices on new NGL infrastructure projects
More information about I't Not Supposed To Be That Way here.
Hydraulic water pressure opens up fractures in hydrocarbon bearing shale – releasing oil and gas to flow to the wellhead. But hydraulic fracking requires a lot of water, sometimes putting producers in competition for scarce water with farmers and ranchers. And a good bit of the water being injected returns to the surface and is generally required to be disposed of in separate wells because it is not potable – although newer processes do allow for recycling. With LPG/propane gel fracking, which was pioneered by a man named Robert Lestz (formerly with GasFrac, now with eCORP International), you essentially swap out the gelled propane for the water. The technology has yet to be widely accepted by the drilling community but it promises greater efficiency and the replacement of millions of gallons of water with a propane gel. That gel is typically made up of 90% propane, plus a diester phosphoric acid to give it the viscosity needed to carry proppant sand and other additives into fractures. The gel is a more efficient medium for carrying proppant than water, so you need much less of it by volume than you would water. That slashes the number of delivery trucks you need to drive to the well site, generally by at least half, and some say by as much as 80%; the photo in Figure #1 shows a typical well site set-up.
To access the remainder of The Blob—The Prospects for LPG/Propane Gel Fracturing you must be logged as a RBN Backstage Pass™ subscriber.
Full access to the RBN Energy blog archive which includes any posting more than 5 days old is available only to RBN Backstage Pass™ subscribers. In addition to blog archive access, RBN Backstage Pass™ resources include Drill-Down Reports, Spotlight Reports, Spotcheck Indicators, Market Fundamentals Webcasts, Get-Togethers and more. If you have already purchased a subscription, be sure you are logged in For additional help or information, contact us at info@rbnenergy.com or 888-613-8874.