The U.S. Midwest region is slated to get an infusion of cheaper Northeast natural gas supply later this year as the first of five new westbound pipeline expansions is expected to begin service in November. Already a couple of projects are moving gas to the Midwest from the Northeast.  The Northeast-to-Midwest capacity will have a huge impact on the Midwest supply stack and consequently on prices. The Chicago Citygates forward curve shows prices flipping from premiums to discounts later this year. Today's blog continues our look at how new pipeline capacity will re-shuffle the Midwest's supply stack and change regional pricing.
Recap
This is Part 7 in our natural gas forward curve series. Part 1 provided a definition of forward curves and how they work. Part 2 and Part 3 dove into two Northeast gas markets – Transco Zone 6 in New York and Dominion South in Appalachia. The region is poised to transform from a net demand region to a net supplier of natural gas to the U.S. but is sorely constrained by takeaway capacity in the near- to mid-term, resulting in distressed pricing. In Part 4, we laid out the fundamental drivers influencing Northeast forward curves for the next several years, the biggest factor being the slew of pipeline expansions proposed to relieve supply congestion in the region. In Part 5 we concluded that based on expected supply/demand fundamentals and our variable cost assumption, the current forward curve correctly suggests extreme price weakness through 2016, but that the back of the curve (2018-19) may be too pessimistic and holds some upside potential based on timing of capacity expansions – assuming all of those expansions happen.
In Part 6, we shifted our focus to the Midwest, one of the first regions that will be directly impacted by Northeast outflows once takeaway capacity expansions come online. To understand the potential impact, we gave the historical example of the Rockies Express Pipeline (REX), which between 2008 and 2010 changed the Midwest supply stack by increasing inflows of cheaper Rockies supply into the Midwest and Northeast, pushing out more expensive supply from Western Canada.
This time, we look at the new infrastructure and supply targeting Midwest demand, implications for inflows and what the forward curve tells us about the resulting price environment.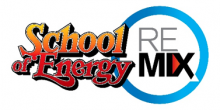 It's a REMIX! SCHOOL OF ENERGY CALGARY!
RBN's School of Energy has been reworked, restructured and reorganized to make the conference even better - more content, more models and more labs.
Calgary - March 30 - April 1, 2015
The Supply Stack Re-shuffle
Since 2010, the Northeast has supplanted the Rockies as the most supply-congested and discounted gas in the country. Northeast producers are eager to reverse historical flow patterns and access demand markets outside the region, with the Midwest being one of the prime targets. As shown in Figure 1 below, as much as 5.3 Bcf/d of incremental pipeline capacity is expected to be added by mid-2017 for delivering Northeast supply into the Midwest, in particular to target demand markets in Illinois, Michigan and Ontario.
To access the remainder of Living in Fast Forward Curves – Doing the Midwest Supply Stack Re-Shuffle you must be logged as a RBN Backstage Pass™ subscriber.
Full access to the RBN Energy blog archive which includes any posting more than 5 days old is available only to RBN Backstage Pass™ subscribers. In addition to blog archive access, RBN Backstage Pass™ resources include Drill-Down Reports, Spotlight Reports, Spotcheck Indicators, Market Fundamentals Webcasts, Get-Togethers and more. If you have already purchased a subscription, be sure you are logged in For additional help or information, contact us at info@rbnenergy.com or 888-613-8874.