Last week (February 19, 2015) Enterprise Product Partners announced the start of line fill on their 780 Mb/d ECHO to Beaumont/Port Arthur pipeline. The new route will open access for Canadian heavy crude shippers on the recently completed Seaway Twin pipeline from Cushing to Houston to 1.5 MMb/d of refining capacity in Beaumont/Port Arthur including 0.3 MMb/d of heavy crude coker processing. These refineries were a key target of the Keystone-XL pipeline from Canada to the Gulf Coast that still awaits approval. Today we look at demand and competition for Canadian heavy crude on the Texas Gulf Coast.
In Episode 1 of this two part series we looked at the rather painful progress developing pipeline infrastructure to deliver heavy Canadian oil sands crude to Gulf Coast refineries. Midstream developers have been beset by difficulties including headline grabbing delays to the Keystone XL pipeline and less dramatic but no less damaging setbacks to expansion of the Enbridge system. Since December about 240 Mb/d of heavy Canadian crude has flowed into the Houston Enbridge ECHO terminal on the Seaway Twin pipeline where it must now duke it out with incumbent suppliers to the Gulf Coast's 1.5 MMb/d of heavy crude "coking" capacity. The largest of the incumbents is Mexican national oil company PEMEX that has already begun discounting it's flagship Maya crude to do battle with Canadian producers.  In this episode we look at heavy crude refining capacity on the Texas Gulf Coast that Canadian barrels will be competing to supply. We also ponder how the volumes of crude flowing on Seaway Twin today will impact the incumbent suppliers.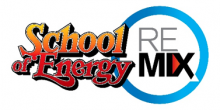 It's a REMIX! SCHOOL OF ENERGY CALGARY!
RBN's School of Energy has been reworked, restructured and reorganized to make the conference even better - more content, more models and more labs.
Calgary - March 30 - April 1, 2015
Heavy Refining Capacity
The map in Figure #1 shows the refineries that heavy Canadian crude coming south on the Seaway Twin pipeline from Cushing will be able to reach easily. The refinery nameplate capacity is shown on the map together with the capacity of heavy crude processing units called cokers (marked with a yellow icon - see Complex Refining 101 for more on the Coking process). There are still more heavy crude refineries in Louisiana (Lake Charles and St. James area) further to the east that can be reached from Houston via the Shell Ho-Ho pipeline (see Oh-Ho-Ho It's Magic) but that route is not direct and is constrained by the 250 Mb/d outbound Ho-Ho capacity. From the Seaway pipeline at the Jones Creek terminal (bottom right on the map) crude can be distributed to refineries clustered in three areas – in and around the Houston Ship Channel, south of Houston at Texas City and Galveston Bay and 100 miles to the east at Beaumont/Port Arthur. Distribution to these refineries from Seaway is primarily via the 850 Mb/d Jones Creek to ECHO lateral pipeline owned by Enterprise Product Partners (EPD) and Enbridge. The ECHO terminal is the central storage and distribution hub of the EPD Gulf Coast network and currently has close to 3 MMBbl of crude storage operational (see ECHO and the Blending Men). A pipeline link is being completed between ECHO and the Houston Ship Channel and EPD's connectivity along the Channel is enhanced by their recent acquisition of Oiltanking (see Starship Enterprise) who own pipelines linking the four area refineries. Those four Ship Channel refineries have combined nameplate capacity of 0.8 MMb/d with two (Lyondell Houston Refining and Shell Deer Park) having coking units designed to process 83 Mb/d of heavy crude each.
To access the remainder of They Did it Seaway – Canadian Heavy Crude Starts to Compete At Gulf Coast Refineries you must be logged as a RBN Backstage Pass™ subscriber.
Full access to the RBN Energy blog archive which includes any posting more than 5 days old is available only to RBN Backstage Pass™ subscribers. In addition to blog archive access, RBN Backstage Pass™ resources include Drill-Down Reports, Spotlight Reports, Spotcheck Indicators, Market Fundamentals Webcasts, Get-Togethers and more. If you have already purchased a subscription, be sure you are logged in For additional help or information, contact us at info@rbnenergy.com or 888-613-8874.