While producers are licking their wounds after a more than 50% oil price crash, refiners have continued to enjoy healthy margins – even in the face of the largest refinery strike since 1980. Strong refining margins, supported by an ongoing boom in refined product exports, continue to encourage high levels of refinery utilization in the Gulf Coast region – home to more than 50% of U.S. refining capacity. Today we look at how Gulf Coast refiners are faring after the oil price crash.
In Episode 1 of this two part series we noted an uptick in domestic U.S. demand for gasoline and distillates during December 2014 and January 2015, presumably spurred by lower prices following the crude price crash during the latter half of 2014. That surge in demand goes against a longer-term decline trend in the use of these fuels and it remains unclear if it will be sustained in 2015. What is clear from looking at crack spreads for a typical Midwest refinery is that refiners are still prospering in that region even as the upstream side of the hydrocarbons business suffers after the crude price crash. Midwest refiners have been used to making good margins over the past three years because of their access to cheaper advantaged crude. Following the crude price crash the spread between prices for inland and coastal crudes declined – removing most of that advantage. However, refiners still fared well by benefitting from the lag between refined product prices (slower to fall) and crude. Now the growing crude surplus being added to Cushing inventories to take advantage of contango market storage will likely keep the lid on Midwest crude prices to the benefit of refining margins. In this second installment we take a closer look at how Gulf Coast refineries are weathering the crude price crash.
The Gulf Coast region is home to more than 50% of U.S. refining capacity (over 9 MMb/d) but has only in the past two years begun to take full advantage of the shale era boom in U.S. domestic crude production. While – as we described last time - Midwest refiners have enjoyed access to low priced advantaged crude since 2011, Gulf Coast refiners had to await the build out of pipeline and rail infrastructure to get access to cheaper crude supplies. Nevertheless, as we detailed in a two-part analysis last April, Gulf Coast refineries have enjoyed an export led boom since 2012 - largely driven by increased demand for diesel from Latin America (see Baby You Can Drive My Exports). And although some of that boom was driven by lower U.S. crude prices, Gulf Coast refinery sophistication and lower fuel costs (using cheap natural gas) were equally important ingredients for success. In the past two years as infrastructure was built out, Gulf Coast refineries became destination central for a flood of new domestic and Canadian production looking for a market (see Texas Bound and Flyin'). This year new pipelines such as the 300 Mb/d Magellan/Plains BridgeTex from the Permian Basin and the Enbridge/Enterprise 450 Mb/d Seaway Twin from the Midcontinent continue to increase crude flows to the Gulf Coast (see Start Me Up! and They Did It Seaway). These new flows are competing with and gradually replacing imported crude supplies. However, a mismatch between refineries configured to process heavy crude and an incoming surplus of lighter crudes has kept downward pressure on crude prices –leaving refiners in the cat bird seat to pick and choose from among competing suppliers and make limited capital investments to increase their throughput of lighter crudes (see Here Comes the Reckoning Day).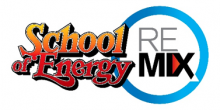 It's a REMIX! SCHOOL OF ENERGY CALGARY!
4 Days Left for Early Bird Special - Ends February 27, 2015
RBN's School of Energy has been reworked, restructured and reorganized to make the conference even better - more content, more models and more labs.
Calgary - March 30 - April 1, 2015
The chart in Figure #1 provides a summary picture of how Gulf Coast refiners have fared since crude prices started falling in June 2014. The green shaded area is percent refinery utilization as reported by the Energy Information Administration (right axis). During the period from June 2014 through February 13, 2015 refiners operated at an average 92% of capacity – not materially different from the 2014 whole year average of 91% and only slightly higher than annual averages of 89% in 2012 and 2013. Gulf Coast refinery exports also appear to have stayed on track as crude prices fell. The EIA data for net exports of refined products from the Gulf Coast shows gasoline exports averaged 400 Mb/d and diesel exports 950 Mb/d between June 2014 and November 2014 (latest month available) – 20 Mb/d higher than the same period in 2013 for gasoline and only 70 Mb/d lower for diesel. The chart also includes two Gulf Coast refinery crack spreads for a 3-2-1 configuration (blue line left axis) and a 2-1-1 configuration (red line left axis). As we explained last time, crack spreads are an indication of typical refinery margin performance. A 2-1-1 crack spread theoretically mirrors the margin at a refinery producing a 50/50 gasoline/diesel mix and a 3-2-1 crack spread theoretically mirrors a 33% diesel and 66% gasoline mix. Because the export boom in diesel has pushed prices for that fuel higher than gasoline at the Gulf Coast over the past few years, the 2-1-1 crack spread produces a higher refining margin. That has led to Gulf Coast refiners investing in refinery upgrades to boost diesel output at the expense of gasoline (see Behind The Margins). We calculated the crack spreads using the light Louisiana sweet (LLS) benchmark Gulf Coast sweet crude as a feedstock.
To access the remainder of Don't Stop The Party – Why Gulf Coast Refiners Keep On Dancing After Crude Price Collapse you must be logged as a RBN Backstage Pass™ subscriber.
Full access to the RBN Energy blog archive which includes any posting more than 5 days old is available only to RBN Backstage Pass™ subscribers. In addition to blog archive access, RBN Backstage Pass™ resources include Drill-Down Reports, Spotlight Reports, Spotcheck Indicators, Market Fundamentals Webcasts, Get-Togethers and more. If you have already purchased a subscription, be sure you are logged in For additional help or information, contact us at info@rbnenergy.com or 888-613-8874.