At the end of last year the Department of Commerce Bureau of Industry and Security (BIS) issued clarifications designed to clear the way for greater U.S. exports of processed condensate. More companies have received BIS approvals to export – the latest being Plains All American last Thursday. Last year expectations were that as much as 230 Mb/d would be shipped in 2015. But narrowing price differentials have reduced the arbitrage necessary to make exports economic. Nevertheless midstream companies continue to invest in infrastructure to deliver processed condensate to marine docks. Today we review the state of the export market and ongoing infrastructure plans.
We posted numerous blogs on condensate exports last year (2014) as the topic garnered "hot-button" status in the industry and Washington, DC. Here are the cliff notes for beginners – skip to the next paragraph if you are a condensate veteran. "Processed" condensate is considered a refined product derived from the distillation of lease condensate – a liquid produced at the wellhead from natural gas – that is similar to but lighter than crude oil - containing more light components giving it a higher API degrees gravity specification. Arcane Federal rules supervised by the BIS restrict the export of U.S. produced crude oil and lease condensate (see I Fought the Law and CCATS Scratch Fever). Last year (2014), the BIS appeared to loosen the regulations for processed lease condensate by providing letters of ruling to Enterprise Product Partners and Pioneer Natural Resources (see With or Without Splitting) certifying that the way they processed lease condensate (typically using a stabilization unit with a distillation tower) qualified their products for export. After that development became public in July, the BIS received multiple similar applications from companies anxious to join the bandwagon. In December BIS indicated that more companies would be issued letters approving their classification of processed condensate as a refined product that is not subject to BIS export prohibitions and also attempted to make the process more transparent by providing a FAQ's document (see Ticket to Export).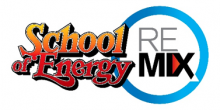 It's a REMIX! SCHOOL OF ENERGY CALGARY!
RBN's School of Energy has been reworked, restructured and reorganized to make the conference even better - more content, more models and more labs.
Calgary - March 30 - April 1, 2015
According to the Energy Information Administration (EIA) exports of processed condensate (classified as "kerosene and light gas oils" in the EIA Petroleum Supply Monthly report) began last year in July and averaged 16 Mb/d through November (latest data). Our friends at ClipperData who track movements out of the Enterprise Texas City terminal observed one cargo each in December and January amounting to 21 Mb/d for those months. The early sales back in July 2014 were to Asian buyers including Mitsubishi, Mitsui and South Korean refiner SK Innovation Co. November, December and January exports were reportedly delivered to European buyers. Reuters reported in November 2014 that Enterprise had secured export contracts with Petro-Diamond Singapore the oil trading arm of Mitsubishi Corp, and independent oil trader Vitol for 600 MBbl of processed condensate per month in 2015 – a total of 40 Mb/d. However another Enterprise tender for 20 Mb/d starting in March 2015 apparently failed to attract high enough bids. Aside from Enterprise (who market all of Pioneer's condensate) other potential exporters include Australian conglomerate BHP Billiton Ltd (that has reportedly sold two cargoes), major oil company Royal Dutch Shell and Midstream giant Plains All American (both recently given the green light by BIS) as well as Conoco Phillips (waiting on BIS approval). But in spite of a lot of producer interest, significant export volumes have yet to materialize.
To access the remainder of No Particular Place To Go? Processed Condensate Volumes Slow to Export you must be logged as a RBN Backstage Pass™ subscriber.
Full access to the RBN Energy blog archive which includes any posting more than 5 days old is available only to RBN Backstage Pass™ subscribers. In addition to blog archive access, RBN Backstage Pass™ resources include Drill-Down Reports, Spotlight Reports, Spotcheck Indicators, Market Fundamentals Webcasts, Get-Togethers and more. If you have already purchased a subscription, be sure you are logged in For additional help or information, contact us at info@rbnenergy.com or 888-613-8874.