Producer pioneers in the Tuscaloosa Marine Shale (TMS) are finally figuring out how best to wring large volumes of Light Louisiana Crude from the oil-rich play's notoriously complex geology. But are they "cracking the code" at just the wrong time, when crude prices are crashing and investors are shifting their focus to shale-play sweet spots with low drilling costs? Some say no; that fine-tuned completion formulas, declining drilling costs and a favorable tax environment make the TMS a "go", even in these tough times. But others say yes; that it's time to move on from the TMS, at least for now. Today we revisit the still-promising TMS in central Louisiana and southwestern Mississippi, and assesses whether the play many consider to be the next big thing needs to wait for higher oil prices to shine.
The TMS in southwestern Mississippi and eastern Louisiana has been on oil producers' radar for some time now. As we said a year or so ago in the First Episode of Frackin' the Shale in Tuscaloosa—Is TMS the Next Bakken?, the tricky geology of the TMS for decades scared off most drillers and frustrated the few that tried. The TMS is a sedimentary rock formation more than 10,500 feet below the surface, only 100 to 250 feet thick, and packed with fine-grained, organic-rich sedimentary silts and clays with low permeability. And it's a hydrocarbon bonanza—one that had been particularly attractive in the recent era of $100/Bbl crude. The play is 92 to 95% oil (with a 38 to 45 degree API); the balance is high-BTU natural gas.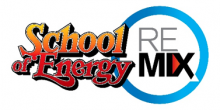 It's a REMIX! SCHOOL OF ENERGY CALGARY!
RBN's School of Energy has been reworked, restructured and reorganized to make the conference even better - more content, more models and more labs.
Calgary - March 30 - April 1, 2015
Despite the drilling and other challenges the TMS presents, the promise of 7 billion barrels of oil (and probably more!) within spitting distance of major Gulf Coast terminals and refiners has been too good for some plucky explorers and producers to pass up. In the past few years they have been establishing the boundaries of the TMS's fairway, tweaking their completion formulas, reducing their drilling costs, and increasing the estimated ultimately recoverable (EUR) oil from TMS wells—all while accelerating their learning curves. In Episode Two, we zeroed in on the production gains being realized by the small set of key players in the TMS—EnCana, Goodrich Petroleum and Sanchez Energy among them (see Figure #1 to see who's where)—as they came to understand the benefits of longer laterals and of completions enhanced with the increased use of sand, clay stabilizers and proppant—all to help prevent the softer rock and clay-like material in TMS from self-sealing (see Getting Proppant to the Wellhead for more on proppant materials).
To access the remainder of Timing Is Everything—Can the Tuscaloosa Marine Shale Survive the Oil-Price Plunge? you must be logged as a RBN Backstage Pass™ subscriber.
Full access to the RBN Energy blog archive which includes any posting more than 5 days old is available only to RBN Backstage Pass™ subscribers. In addition to blog archive access, RBN Backstage Pass™ resources include Drill-Down Reports, Spotlight Reports, Spotcheck Indicators, Market Fundamentals Webcasts, Get-Togethers and more. If you have already purchased a subscription, be sure you are logged in For additional help or information, contact us at info@rbnenergy.com or 888-613-8874.