ClusterX - Welcome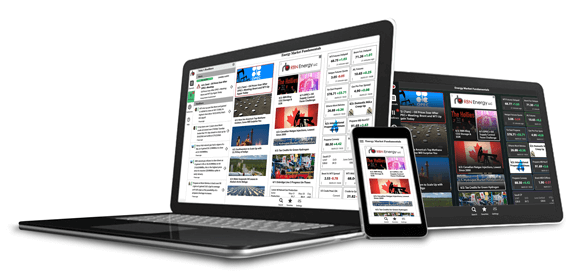 Whether you're at your desk or on the go, ClusterX is there to bring you up-to-date information and market data in an easy-to-use interface.
ClusterX is an app for your mobile device or PC that organizes and delivers energy prices, statistics, articles, graphics, and videos in a custom interactive display.
With ClusterX, you can get up-to-the-moment market intel and see big market changes or get wind of a major market developments in real-time and tailored to your areas of interest. The app collects and disseminates information from a variety of leading industry sources, including RBN's own Analytics team. Each day, we assemble our views on the most important market developments of the day in terms of prices, price relationships, market statistics, and other factors.
The ClusterX app is made up of multiple commodity-centric channels, each filled with cells of information that provide a snapshot of the latest data and news related to the channel's topic, as well as the ability to drill deeper into the datasets or articles behind the cells with just a click. Currently two channels are available for users, the NGL Channel and the more exports-focused NGL Voyager Channel, with a new multi-commodity Energy Channel coming soon.
ClusterX Channel Guide
NGL Channel
NGL Voyager Channel
Multi-Commodity Energy Channel


(Coming Soon)

This channel includes pretty much everything in the RBN databases that impacts the NGL markets, from crude oil to natural gas, petrochemicals, and LNG.

You get direct access to prices, news alerts, differentials, market analysis, industry statistics, blogs, forecasts and much more.

The NGL Voyager Channel offers users a new way to access the U.S. NGL export data and analysis from RBN Energy's NGL Voyager bimonthly report.

Click Here to learn more about the NGL Voyager.

This channel is only available to NGL Voyager subscribers.

This complimentary multi-commodity channel offers an overview of the full hydrocarbon energy complex.

It includes key prices, ratios, statistics, news, and market analysis for Crude Oil, Natural Gas, NGLs, and more.

Access Your Free Trial Below
NGL Voyager Details
Free Channel Coming Soon
Start Using ClusterX Today
You're invited to register for a Free Trial to the NGL Channel on ClusterX, for a limited time.
To access ClusterX please register or login to your RBN profile:
Discover ClusterX
Below are some brief videos that will introduce you to ClusterX, discuss your trial, and provide training on how to use the application on your mobile device and computer.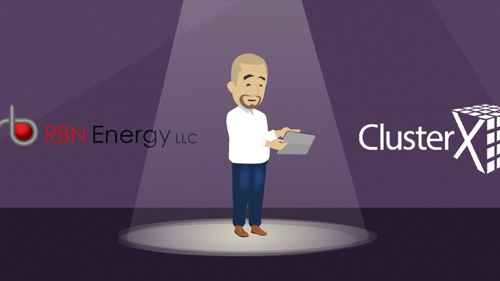 ClusterX Introduction (1:18) - A quick introduction to the ClusterX app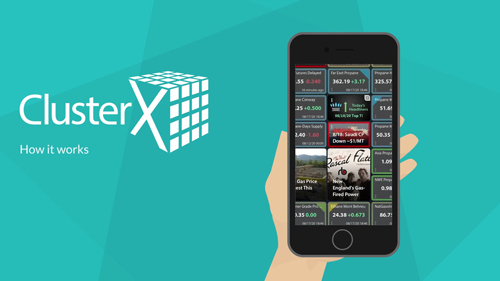 How it works (1:29) - Get acquainted with the ClusterX app and its exciting new features
Navigating the ClusterX App (2:55) - Learn about how to use the app and how to navigate the key features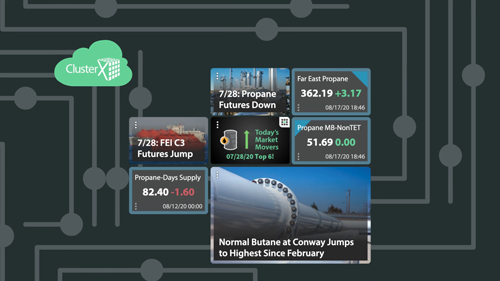 Reclustering - The ClusterX Difference (1:45) - Learn about reclustering, the unique feature that allows users to focus on the topic of their choice
Exploring the Data Inside ClusterX (1:44) - Discover all the data and information provided on ClusterX
How to use ClusterX (2:18) - View a few of the most common reasons people use ClusterX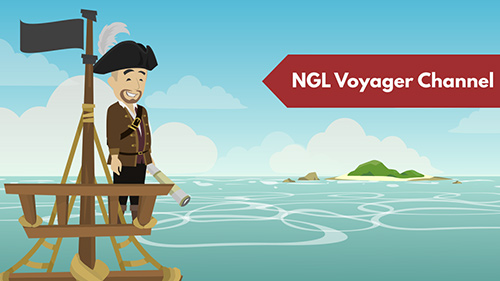 NGL Voyager on ClusterX (2:22) - What's in the report and how it compares to the new interactive format.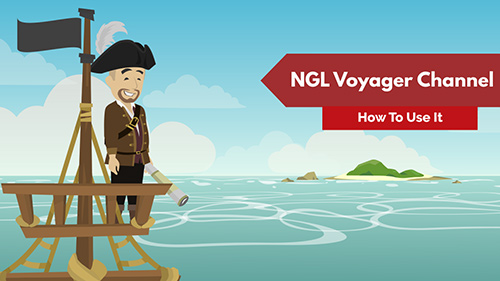 How to Use the NGL Voyager Channel (3:07) - How to navigate the channel and best access the information provided.